Self-assessments: A key for learning or busy work?
As a dental hygienist, the ability to evaluate yourself regularly is critical for continued growth, learning, and development.
Sep 25th, 2018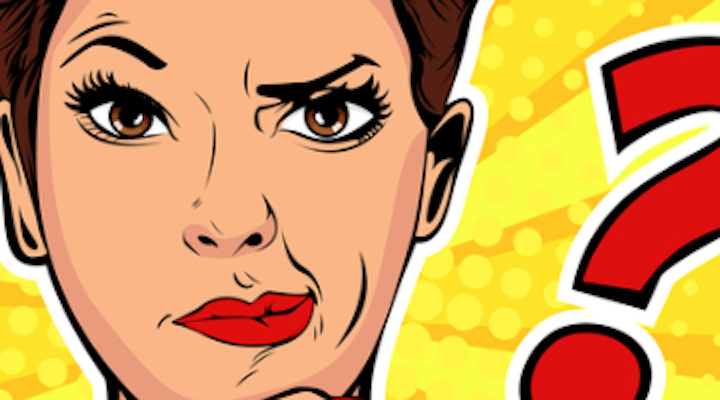 As dental hygienists, we knew that our clinical education would consist of feedback.What we may not have realized is that there would be a good amount of self-reflection required. But does an evaluation of "how you feel things went" provide you with real insight into better learning and development, or is it just busy work?
When we consider the vast amount of work that is part of a dental hygiene education, should students put the time in for self-assessment? For those who have completed school, do you regularly self-assess in your clinical practice, or is this something that is no longer necessary after graduation?
The case for self-assessment

The word "assessment" is from a Latin word that translates as "to sit beside." (1) Self-assessment requires us to step outside of the experience and view it with a keen eye and an honest approach. Our experiences and the ability to honestly and objectively reflect on them are a vital key to learning, both in school and beyond.
The Commission on Dental Accreditation has outlined in their standards for accredited schools that dental hygiene graduates must be competent in the application of self-assessment skills to prepare them for life-long learning. (2) According to an article in the Journal of the Association of American Medical Colleges, reflection on what occurred in a clinical setting allows us to take textbook knowledge and incorporate it at a higher, practical level as we go forward. (3)
Consider the nature of clinical education
We are required to learn information didactically in the classroom and have another vehicle for learning that takes place in the clinic. The clinic is the place where the rubber meets the road in that we are applying what we learned in the classroom. This application requires us to go beyond the basics of book learning and requires critical thinking skills. Clinical practice goes far beyond simply knowing information—we have to know the "why" behind it and see a much larger picture with many more variables. This comes with time, experience, and reflection.
It is important to be able to ask yourself thought-provoking questions in order to start to understand that larger picture and what to do with those variables. The nature of clinical education is one where the learner is continually building upon his or her experience. That experience and the ability to learn and grow from it are a critical part of the clinical learning process. This is true for the school setting and for practice outside of school.
The relatively solitary nature of the practice of dental hygiene
As I think back on my first years in clinical practice after graduating, I had basic competency but stepped into a whole new world of constant learning, challenges, and growth opportunities. I was often on my own trying to figure things out for myself. The hygienist and patient are often working together independently of other observers. In the majority of states, we work under the supervision of a dentist, but that dentist is only present in the room with us for a short time.
A dentist mentor and a good network of peers will certainly be a valuable resource for some feedback and teaching, but we cannot depend on that alone. We need to take the ownership and accountability to regularly evaluate ourselves to determine where our efforts are successful and where we may need to attempt different approaches or develop further. It is up to us to take the lead. This is a huge part of life-long learning. This is true throughout the life of our careers.
In the school setting, your instructor cannot always be right by your side; you are equally responsible for asking yourself the questions to determine where your strengths as well as areas for development lie. You are looking at the same clinical experience but from a different vantage point. "What can I take away from this experience to become a better clinician?" This reflection will help you develop the necessary skills of self-reliance, independence, judgment, problem solving, and confidence, which are important competencies of a successful dental hygienist.
The article referenced above also states, "the difference between a professional and a technician is that the professional knows the larger context of his or her work and uses this knowledge for lifelong learning, as opposed to the technician, whose knowledge is limited to performing a specific task." (3) Self-reflection is an important tool to use in order to become that professional.
Self-assessment is like a muscle in that the more you use it, the stronger it will get. I encourage you to get in to the practice of reflecting on key points such as the following:
What were my goals for today?
What did I hope the outcome would be? Did it go the way I planned?
Consider what you did to prepare for that day. Was that effective?
Consider where you feel you were confident that things went well. What would I do the same next time?
Also consider other areas where you felt things could have gone better or didn't go well at all. What did you learn? What would you do differently next time? Why?
Contrast performance to the ideal and formulate a future plan for continued development of skills.
The rewards self-assessment

As I consider my dental hygiene career both in and out of the school setting, each clinical experience (whether positive or negative) added to my repertoire of experience and helped me to become a better clinician. The truth is even after many years in this profession, I'm still learning and growing. Dentistry is a dynamic and constantly evolving field. Without an interest in life-long learning and regular, honest self-assessment, we can become static and stagnant in our careers. This has negative implications on our career satisfaction, the amount of value we provide to our employers and patients, and quite frankly can limit the opportunities presented to us. The best hygienists consistently show energy and passion to continue to learn and grow. The ability to evaluate yourself regularly is critical for continued growth, learning and development, so get your self-assessment muscles working and keep that practice up over the course of your career!
---
References
1. Merriam-Webster website. https://ww.merriam-webster.com/dictionary/assess. Accessed September 2018.
2. CODA Accreditation Standards for Dental Hygiene Education Programs. American Dental Association website. https://www.ada.org/~/media/CODA/Files/dental_hygiene_standards.pdf?la=en. Accessed September 2018.

3. Branch WT, Paranjape A. Feedback and Reflection: Teaching Methods for Clinical Settings. Academic Medicine website. https://journals.lww.com/academicmedicine/Fulltext/2002/12000/Feedback_and_Reflection__Teaching_Methods_for.5.aspx#O4-5-3. 2002;77(12):1185–1188. Accessed September 2018.
---
Julie Whiteley, BS, RDH, is certified in human resources. She holds degrees in business administration and dental hygiene and has worked extensively in both fields. She is on the faculty of Massachusetts College of Pharmacy and Health Sciences University in Boston. Julie bridges her knowledge and experience from business, clinical hygiene, and teaching to deliver information and programs that enhance dental practices. Contact her at juliec.whiteley@gmail.com.
---
For the most current dental articles, click here.
---