It was a good year for DAOMD. 2016's top articles
What were the top articles in 2016 for the dental assisting and office manager audience who reads Dental Assisting & Office Manager Digest? Read on ...

Dec 15th, 2016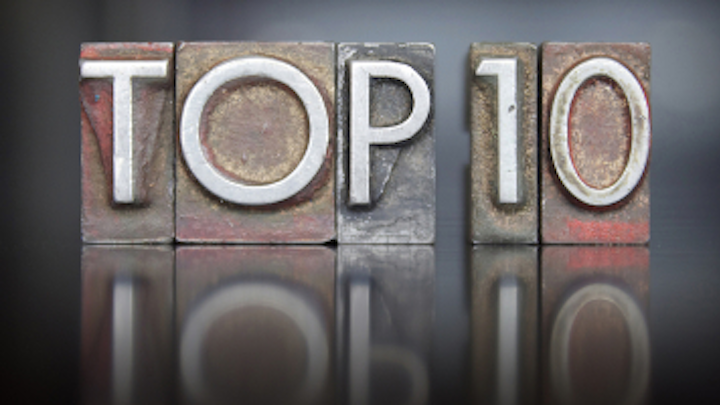 It seems that the readers of Dental Assisting & Office Manager Digest are particularly interested in being recognized each year. Dental Assistants Recognition Week is a special week set aside to focus on the important contributions of dental assistants, so it's no surprise that one of 2016's top DAOMD articles was about DARW. (Watch for more DARW articles in DAOMD in 2017, when the week is scheduled for March 5-11.)
DAs and OMs also care about what they're colleagues are dealing with on the job and how they can deal with these issues, as a couple of Thursday Troubleshooters made the top 10 list.
Money. There's a hot topic for you. How much of it do you make? Yes, it made the list, as did a couple of DAOMD editor Kyle Summerford's popular Downloadable Forms feature.
HIPAA, CDT coding and insurance updates, and making patients your priority instead of their insurance rounded out the list of articles DAs and OMs found the most helpful and intriguing.
Read on for the top DAOMD articles of 2016. And thanks for reading!
Medical billing for dental offices and the 2017 CDT updates: What you need to know
Thursday Troubleshooter: Dental assistant not allowed to sit!
Time to prepare! CDT 2017: Dental Procedure Codes goes into effect January 1
Downloadable dental form: Combat no shows by using this form
Make dental patients your priority, not their insurance
Selfies, videos, and social media: Dancing with HIPAA regulation dangers in dental practices
Downloadable forms: Periodontal charting form
How much money do you make in your position in the dental practice?
Dental Assistants recognition week, a week we should all be thankful for
Thursday Troubleshooter: Dental assistant has no respect for RDH
---
For the most current office manager headlines, click here.

---
---
For the most current dental assistant headlines, click here.

---