Ready to push that dental assisting chair aside?
Suggestions on getting out of that dental chair and moving forward
May 13th, 2014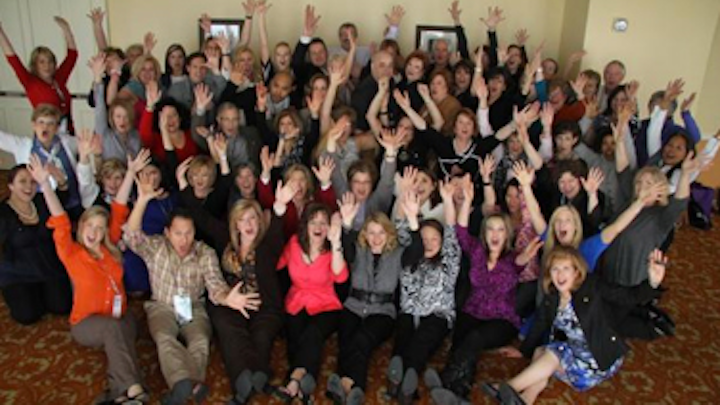 Here I was, a seasoned dental assistant with 17 years of experience, eager to move forward. I had established a successful freelance temping business for myself, which allowed me to see how several practices are run, as well as establish name recognition in the dental community. I loved the challenge of visiting new offices, but I felt my skill set could be used in a more productive manner.
So I decided to do something about it. I had years of clinical and teaching experience under my belt, and I was well engrained in the dental "neighborhood." New opportunities weren't going to fall into my lap. I knew I had to get off the couch and hit the pavement.
My first order of business was to talk to industry experts about potential opportunities.
I was chatting with a sales rep I had known for years, and I said that my ultimate goal was to retire from chairside assisting. He came up with a great idea — introduce new sales reps to the inner workings of dental clinics, and illustrate how the products they sell are integrated into practices. This course would provide a forum where reps could feel comfortable asking dentally-related questions without feeling foolish in front of the dental team.
I designed the curriculum and provided hands-on experience for the reps, having them perform simulated procedures such as a crown prep, root canal, and fillings. They found the course quite advantageous in that they were able to experience firsthand what it's like to work on teeth, what procedures entail, and understand our clinical techniques.
Start aLinkedIn profile
I resisted getting on LinkedIn for years, which I now realize was a mistake. I felt that my lack of a degree would be a detriment for prospective jobs, but I was wrong. Your LinkedIn profile is your opportunity to sell yourself, and the potential is there for thousands of people to see your profile. A local dental marketing company actually sought me out through my LinkedIn account, and I acquired a part-time position editing content for websites, blogs, and newsletters.
Now I could update my resume
Editing for a dental marketing firm and training for a reputable dental supply company were qualifications I could now place on my resume. This certainly freshened it up and provided an outlet to other leads in the industry.
CareerFusion
During my contact with other seasoned dental professionals, I had heard about CareerFusion. CareerFusion is a seminar started by two hygienists and former assistants, Shirley Gutkowski and Beth Thompson. The objective of this workshop is to help other dental professionals boost their careers by showcasing their talents and facilitating their business acumen. CareerFusion is a five-day course in Florida that offers valuable workshops in sales, resume writing, speaking, and consulting. With these skills, you are able to build a platform to expand your skills that will help you advance in your career.
But fear not, it does not just consist of coursework! You interact with other motivated dental professionals and industry leaders who are looking for hard-working, ambitious people to be part of their companies. And it isn't all about dentistry! Beth and Shirley also showcase speakers and specialists outside the dental arena, who offer insight and expertise in the business realm. The five days are not all business! You can visit the beach, have great meals, enjoy evening activities, and foster friendships. My five days in Florida were noteworthy and beneficial, and I strongly suggest attending CareerFusion to accelerate your career!
April Sluiter, EFDA, began her dental assisting career 17 years ago and continues to broaden her skills with teaching and writing for the dental profession. Her ultimate goal is to provide support to helping practices run more efficiently and constructively. She believes this is crucial for the benefit and well-being of patient care and staff rapport.