How to survive and thrive in dental assisting school
This author decided to pursue dental assisting school, after being out of the school swing for more than 10 years. She learned a lot of tips she would like to share with those starting dental assisting school in the hopes of helping others avoid the mistakes she made.

May 13th, 2015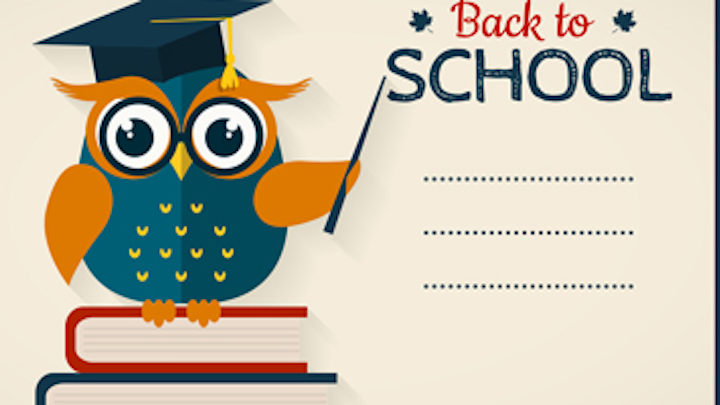 Going back to school after I had been out for more than a decade was not an easy thing to do. I was 38 years old, married, and had three small children – yikes! I must say though, it was a blast, and I learned so much. My program was eight months long. Since I started the dental assisting program, I learned some valuable lessons about how to survive and thrive when returning to school. I'm sure these tips will benefit you, too, so I'm thrilled to share them.
ALSO BY NILAJA WHITAKER:Why I chose dental assisting school, and I'm glad I did!
1. Make sure you're fed and hydrated before and during class – The day I decided to skip breakfast because I didn't have time to make my oatmeal was my most miserable day. I couldn't concentrate on the lectures because all I could think about was my growling stomach! The only thing that kept me semi-alert was plenty of sugar-free gum and my huge water bottle that I constantly refill. I understand that a hearty breakfast is not for everyone, but even on the days that I just had an orange and a banana with me to eat during our breaks I noticed that I was much more alert and engaged in class.
2. Make sure you wear comfortable clothes and dress in layers – The second most miserable day in dental assisting school was the day I wore a short sleeved shirt and didn't bring a sweater. For me, being cold is even worse than being hungry. Sitting in a classroom all day with the air conditioner beating down on me when I had on only short sleeves was an absolutely miserable situation. At lunchtime I had to go sit outside in the 95-degree heat to warm up. You will feel much more empowered if you're prepared for any temperature in the classroom. My advice is to layer up!
3. Always try and get a good night's sleep before class – I had a couple of classmates who worked nights and then came to class the next day. I completely understand having to support your family, but I felt so sorry for those classmates because they were completely miserable in class. They were asleep during lectures and tired all the time. If you sleep in class during such a fast-paced program, you could miss out on some very vital information, as well as miss out on incredible learning opportunities.
4. Record your class lectures if at all possible – This tip helped me tremendously, especially on test review days. It was hard for me to really focus on the lectures and take notes at the same time. This made me feel anxious, like I was going to miss something. So I just used the voice recorder on my smartphone to record the class lectures, then I was able to relax and absorb the information I was hearing during a lecture. If I missed part of an idea that was being taught I didn't worry because I knew I could go back and listen to the lecture as many times as I needed. When I went back and listened to lectures things seemed to come together.
5. Pay close attention to what your teacher says to study, and make sure you study those things – These programs are very fast paced, so if your teacher repeats a concept or says, "Hey guys, this is very important," write it down and learn it! Nobody wants you to fail, but certain concepts must be learned and understood quickly. Teachers will let you know how you need to study for a test. For example, one teacher told us that the test questions would come from a bank of questions in the teacher edition of our book. That told me that the questions had to come from the vocabulary at the beginning and end of each chapter. I made sure I answered all the questions, and as a result I did very well.
Going through DA school has been one of my most rewarding experiences. I have fully enjoyed the whole process. Learning all of the terminology and different dental procedures seemed a bit overwhelming at first, but the feeling went away quickly because I was immersed in it daily.
I hope you find my going-back-to-school tips helpful and encouraging. Good luck, and remember to never let fear stand between you and your dreams!
Nilaja Whitaker has a BA in English from Columbia College in Columbia, S.C. and is an RDA in Texas. She will finish DA school in May. She is married with three daughters, and is very passionate about educating patients on the importance of good oral hygiene.