It's time to exceed expectations regarding dental office infection control
Dental assistants play an extremely important role in infection control in their dental practices. Are they properly trained? Are they ready to take on this responsibility with confidence. There are steps to take to make sure all assistants can properly handle this important role.

May 15th, 2015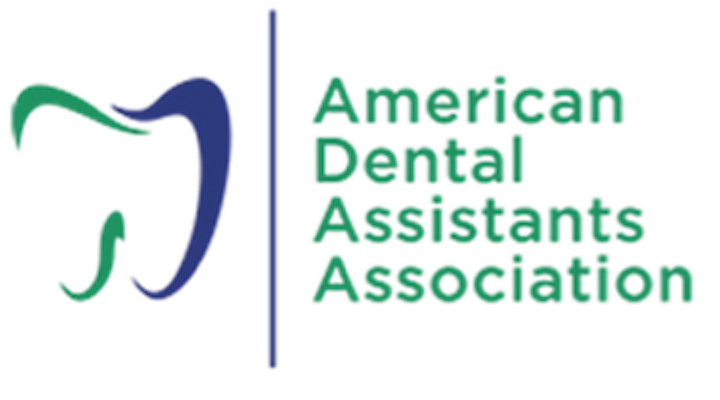 Well-informed dental health-care workers understand the importance of protecting themselves from the imminent risk of exposure to, and possible infection from, infectious organisms. In addition to acquiring recommended vaccines, they go to great lengths to guard themselves from exposure to blood and other potentially infectious materials by using various recommended personal protective equipment and aseptic techniques during their interactions with patients and other potentially contaminated items and surfaces.
They have a complete understanding of the principles of infection control and thoroughly recognize the consequences related to a breech in procedure or an exposure incident. According to the Centers for Disease Control and Prevention, dental health-care workers must maintain a working understanding of disease processes and disease prevention, otherwise they will be less likely to comply with established infection control programs and exposure control plans. Understanding the rationale behind what is deemed best practice will most likely lead to compliance.
Each member of the dental team is a specialist who brings a focused aspect of oral care to each patient during the delivery of quality services. In a typical dental practice the dental assistant wears many hats, but is generally designated as the specialist overseeing all aspects of the infection control program and exposure control plan. As a result, every dental assistant has the responsibility to assure he/she has the most up-to-date information related to infection control principles and practices, as well as knowledge of pathogenic organisms and disease processes. Assistants must acquire a well-established baseline of infection control knowledge, and continue their education related to the fight against disease transmission in order to assure a consistent standard of care.
It seems like every few years a new disease emerges as a new threat and great concern. Especially in dentistry, consumers are concerned now more than ever that the dental industry is taking every precaution to assure that an aseptic environment is established during treatment. Patients are questioning the competency of the dental team members assigned to assure the oral care environment is safe. In most states, it is ultimately up to the dentist to assure the proficiency of the dental assistant in performance of tasks. As a result, very little is being done to formally ensure that all dental assistants obtain the appropriate level of knowledge necessary to understand established infection control programs and exposure control plans. Dental assistants may be asked to take a course or read a publication, but little is being done to ascertain if they understand the knowledge being imparted to them. Their knowledge and thus their competencies are not being formally assessed in any standardized method.
Regardless of the law, dental assistants have a moral and ethical responsibility to demonstrate they exceed expectations regarding their knowledge of principles and procedures related to infection control. The American Dental Assistants Association advocates that all dental assistants document proficiency in infection control protocols by passing the Dental Assisting National Board (DANB) Infection Control Examination. In addition, the ADAA Board of Trustees advocates that each dental assistant annually demonstrate they have attained at least two credit hours of continuing dental education (CDE) in the area of infection control and bloodborne diseases. The ADAA also encourages the adoption of mandatory federal and state requirements for infection control training and credentialing of dental health-care workers, and is working diligently to bring that message to dental boards nationwide.
Dental assistants must share in the responsibility for quality oral health care delivery to all. In the role of infection control specialists, this means they must not only document proficiency in dental infection control protocols, they must always adhere to current Centers for Disease Control recommendations and comply with Occupational Safety and Health Administration (OSHA) and state regulations.
ALSO BY KIMBERLY BLAND:
Stand up and be recognized as a dental assistant scholar
Ethical dilemmas in dental assisting
Important links:
• Information on Dental Assisting National Board (DANB) Infection Control Exam can be found at www.danb.org.
• The Centers for Disease Control on Prevention (CDC) Guidelines for Infection Control in Dental Healthcare Settings can be found at http://www.cdc.gov/mmwr/preview/mmwrhtml/rr5217a1.htm. The CDC guidelines are currently under review and it is expected that the CDC will issue additional recommendations sometime in 2015.
• The Occupational Safety and Health Administration (OSHA) Bloodborne Pathogens Standard can be found at https://www.osha.gov/pls/oshaweb/owadisp.show_document?p_table=standards&p_id=10051.
The American Dental Assistants Association (ADAA) has proudly been the recognized voice of dental assisting for 90 years. It remains committed to promoting quality dental health care to the public and enhancing the public image and stature of the dental assisting profession. For more information on the Association, visit adaausa.org.