A dental assistant's worst nightmare
There are many practice scenarios that can send dental assistants scrambling, but few are worse than realizing the lab case has vanished just as the patient comes into the office. Here are a few tips to keep that from happening.

Mar 18th, 2015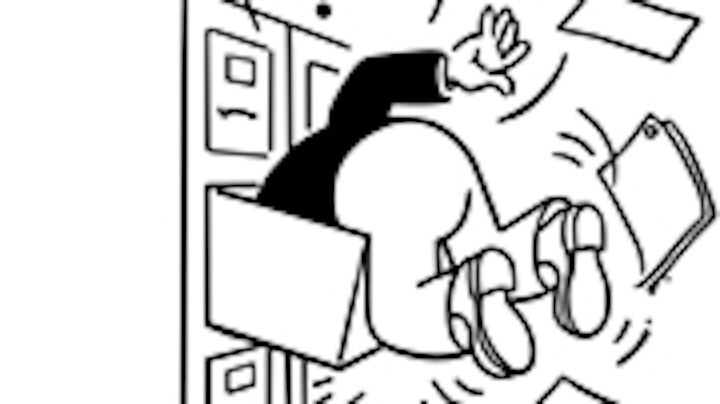 Time and time again patients' dental lab cases just vanish – simply disappear from the office. This problem almost always occurs the day the patient is scheduled to arrive, and the disappearance leaves the entire staff scrambling and in complete chaos at the last minute while they search for the lab case.
The problem I've found in various offices is that there is no set protocol and no dedicated people responsible for keeping track of and documenting lab cases as the cases enter and leave the practice. The key is to know at all times where patients' lab cases are.
So how can your practice avoid the stress and headache of a lost lab case? The strategies I suggest here help create a sense of accountability, which increases efficiency and productivity. Use these five practice management gems to implement a successful strategy and kiss the chronic problem of lost lab cases goodbye!
1. Know your dental practice management software – Software programs for dental practices are at the least able to track lab cases as they exit and return to the office. This is the most basic way to track lab cases, but this alone will not suffice.
2. Accountability – It is essential to assign one assistant and one front desk coordinator to lab cases. Together they will be responsible for the proper handling of all lab cases from start to finish. The responsibilities of each person can vary from practice to practice, mainly because some practices are understaffed and overworked, or the practice owner tends to run a high volume clinical practice environment.
3. Documentation – The dental assistant should be responsible for documenting his or her preparation of the lab case, from writing up the lab slip and packaging the case, straight through to contacting the lab for pickup. The front desk coordinator should be responsible for documenting lab case information into the practice management software directly into the patient's record, including exit and arrival dates. The front desk should also be responsible for proper scheduling, and allowing the lab time to process and fabricate the patient's prosthesis.
4. Check your schedule – The entire staff should be fully aware of what's booked in the schedule for the next few days, or even the next couple of weeks. Being prepared in advance will allow time for the office to track down the lab case in the event it doesn't arrive at the practice on time.
Finally, and this most definitely should be a last resort –
5. Create an emergency protocol – This plan should be in place in case a patient arrives at the office before the staff has had a chance to check on the lab case and realize it's vanished. Keep in mind that just one staff member can ruin the emergency protocol and make the situation seem worse than it is. If patients see the staff in a frenzy looking for their lab case, or worse the staff tells patients "we're searching for it," a bad situation can quickly become worse.
If a patient realizes his or her lab case is gone and the office staff has no idea where it is, you'll definitely lose the patient's confidence, and most importantly, trust. This will most likely lead to the patient never returning to your office for additional dental treatment.
Following these five suggestions will build both staff and patient confidence, and staff members will no longer dread the chaotic moment when they realize the lab case has vanished. The case will now be at their fingertips!
ALSO BY KYLE SUMMERFORD:10 traits of highly effective dental assistants
5 important things to be aware of before signing a dental website design contract
Kyle L. Summerford is CEO and founder of Summerford Solutions, Inc., and editorial director of PennWell's Dental Assisting Digest e-newsletter. He runs a podcast series titled "The DDS Guru Podcast Series." He provides private business coaching for dentists. Mr. Summerford is a professional speaker focusing on topics such as increasing profits, staff etiquette training, and maximizing dental insurance benefits. He is a contributing author for Dental Economics, DentistryIQ, and Surgical-Restorative Resource. Visit his website at ddsguru.com, available to dentists and team members for educational purposes, or contact him by email at KyleLSummerford@gmail.com.