4 steps to build an efficient, streamlined dental front office
A smooth-running dental front office is important to successful daily operations. If the front office staff is stretched too thin, some things may not be done or done correctly. How can that problem be avoided?

Feb 14th, 2018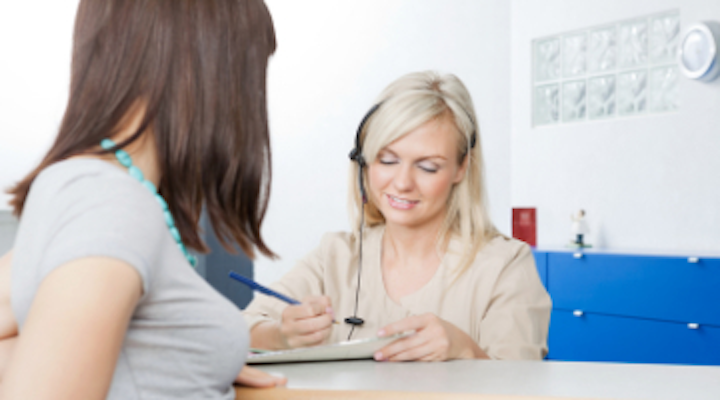 A BUSY DENTAL PRACTICE OFTEN MEANS A HEALTHY BUSINESS WITH A JAM-PACKED SCHEDULE. But it can also mean a hectic work environment for front office staff who, in addition to welcoming patients, must also find time to manage billing, book appointments, contact patients, and more.
This article originally appeared in Dental Office Manager Digest e-newsletter. Subscribe to this informative monthly ENL designed specifically for the dental office manager here.
If the front office staff is stretched thin, the immediate risk is their job dissatisfaction, and that can have a negative effect on how they interact with patients. If the front office operation runs efficiently, however, there's a much better chance they will be happy and productive.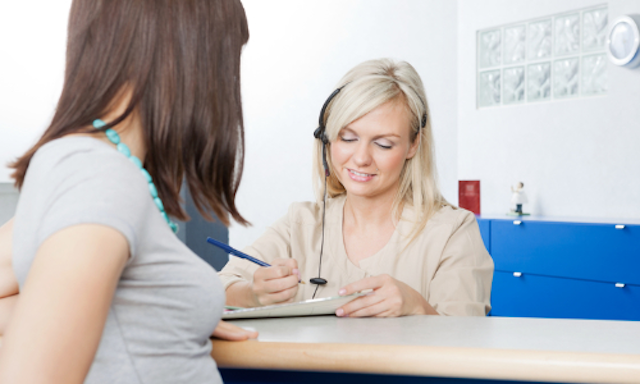 Here are four steps proven to help your staff accomplish more in less time with less stress.
Step 1: Delegate tasks
Review your practice's must-do administrative tasks, take time to consider everything that needs to be done, and create a strategy for assigning the tasks to your team members. Remember to also review how additional, less critical administrative tasks are getting done. As a good starting point for task distribution, make sure no employee is responsible for more than one or two of these "extra" needs.
Next, try to delegate tasks based on each staff member's strengths and interests. Which person has project management experience? Who really shines when communicating with patients? Assigning tasks with this in mind is a surefire way to boost productivity while keeping staffers satisfied. If you have a senior staff member, ask the person to help with identifying staff strengths and delegating the work. This will reduce your workload and include a team member in decision making. You'll soon see that smart and reasonable task delegation can save your practice time, money, and strain.
Step 2: Ensure a productive work environment
Most front desk staffers are forced to multitask, which research has shown does not work. To keep your team focused, eliminate or reduce distractions so each staff member can get their tasks finished quickly and accurately. Take a look at how your practice operates—if the front office workflow continually interrupts administrative work, you might want to consider creating another place for administrators to complete their tasks.
In addition, make sure your front desk environment isn't slowed down too much by small talk. Although it's normal and beneficial for employees to socialize, these friendly conversations should not get in the way of work.
Two other productivity tips directly related to saving time are: 1) track time spent on regularly scheduled tasks and find ways to reduce that time, and 2) adhere to the "two-minute rule," which says any task that can be completed in two minutes or fewer should be done right away.
Step 3: Implement online scheduling
Perhaps no digital service has the power to improve practice productivity more than online scheduling. When you give patients the opportunity to book, modify, and cancel appointments online, the call volume to your practice drops. Front desk staff then have more time to connect with patients in person and complete necessary administrative tasks.
Which online scheduling service should you choose? Consider those that integrate with your practice's current online scheduling calendar. That way administrative staff won't need to manage yet another digital service—it will already talk to the calendar you use. As an example, PatientPop provides its dental practice customers with online scheduling that integrates into a variety of current practice systems, all as part of an end-to-end growth platform for small practices.
Step 4: Automate tasks when possible
One key way to streamline your front office is to rely on automation for specific tasks. The process to get there is fairly simple. Dig into your practice workflow, identify which tasks take up most of your staff's time, and explore options for automating this work. For instance, instead of calling patients to remind them of upcoming appointments, consider an automated appointment reminder service. Your patients will receive reminders via email or text message, and your staff will no longer spend hours making phone calls and listening to voicemails, not to mention the value of fewer no-shows.
Similarly, if you're soliciting patient feedback via a paper survey, switch to a digital version that's automatically emailed after patients' appointments. Not only are you more likely to get a response, but your front desk team will no longer have to sort and retype the results into a database. In addition to the integrated online scheduling, PatientPop offers automated appointment reminders and a comprehensive system that automates the patient feedback process.
Improve your front office workflow today
With these tips, you can reduce stress, boost productivity, and improve the patient experience in your front office. Staff will have more time to complete daily tasks, and you're likely to enjoy lower staff turnover rates. After all, a happy and well-run practice is always a good investment.
________________________________________________________________________________________________________________________________________
RELATED ARTICLES
Dental front office staff snowed under and needs help digging out
Set up your dental office scheduling coordinator for success
___________________________________________________________________________________________________________________________________
Kyle Johnson is the director of marketing technology for PatientPop, the all-in-one practice growth platform that empowers health-care providers to thrive in the digital age. For more information, visit patientpop.com.
---
For the most current office manager headlines, click here.

For the most current dental headlines, click here.

---