Software advances scanning experience
3M ESPE introduces 3M True Definition Software 4.2.

Mar 5th, 2014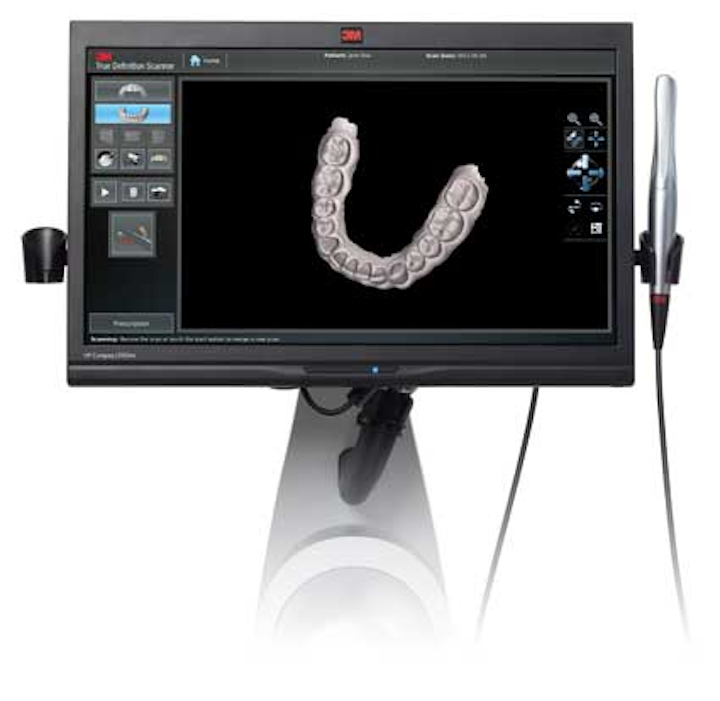 ST. PAUL, Minnesota--3M ESPE continues to advance the overall scanning experience of the 3M True Definition Scanner with a 4.2 software upgrade.

The upgrade improves the ease of rotation when scanning over incisal edges and streamlines the installation process for chairside connections.

The 3M True Definition Scanner allows dentists the flexibility to practice the way they want, using the digital workflows that they choose. This device gives dentists options with access to an array of open and trusted connections. The upgrade will be available to all 3M True Definition Scanners, and is an example of 3M's commitment to continuously improve the user experience.

"The newest software update for the 3M True Definition Scanner has definitely reduced the time it takes to complete a scan," said Dr. Joseph Fox of Fox Family Dental in Sun City, Ariz.

"Our customers are pleased to see 3M providing continuous technology improvements without additional upgrade costs," said David Frazee, vice president and general manager of 3M Digital Oral Care.

"With 3M's model, it is easy to get started now with something that is proven and still be well-positioned for future improvements."

The 3M True Definition Scanner continues to be more accurate—and more consistently accurate—than leading systems on the market. The accuracy leads to reduced seating times, and has been clinically proven in thousands of cases in the past 12 months with a fit rate of 99.7%.

For more information, visit www.3M.com/TrueDef.

To comment on this product, go to http://community.pennwelldentalgroup.com.

References available upon request from company.