Carestream Dental signs integration agreement with Intuit Demandforce
Relationship offers automated online marketing and communications for dentists

Feb 18th, 2014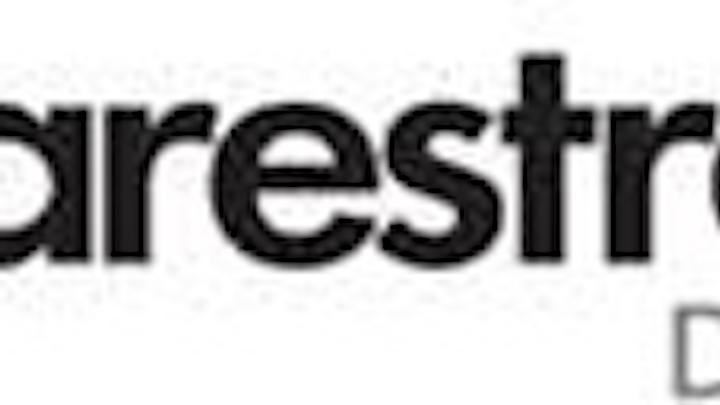 Carestream Dental announced an integration agreement with Intuit Demandforce. Under the terms of the agreement, Carestream Dental will develop integration for Demandforce services in its CS OrthoTrac, CS WinOMS, and Windent practice management software products. In addition, Carestream Dental will provide technical assistance to Intuit Demandforce for their existing CS SoftDent and CS PracticeWorks practice management software integrations.

Carestream Dental sponsors CDA Cares San Diego dental clinic
"By providing a stable integration between Demandforce services and our practice management solutions, we enable our mutual customers to increase productivity, increase patient engagement and grow their practices more easily," said Alistair Bruce, general manager of Carestream Dental's global dental practice management solutions business. "We look forward to developing the integrations and further expanding our relationship with Demandforce."

"Demandforce is excited to solidify our relationship with Carestream Dental and launch integrations with its most popular practice management applications," said Aimée Leifer, business development head of the health division for Demandforce. "As each of these integrations launch, more and more dental offices will be able to take advantage of our award-winning technology and really raise their practice to the next level. We look forward to a long and successful relationship with Carestream Dental."

For more information on Carestream Dental's innovative solutions, call 800-944-6365 or visit carestreamdental.com. For more information on Demandforce and its service offerings, call 800-210-0355 or visit demandforce.com.