What will 2015 bring for dental professionals and patients? A leader in the field makes some predictions
Bill Chase of :DentalPlans is in the business of finding out what dental professionals need to be successful, and what will help them maintain that success as the industry changes.What does 2015 hold for the world of dental? Will health care truly become more affordable? Will the baby boomers continue to have a huge impact on the U.S. health care system?
Jan 12th, 2015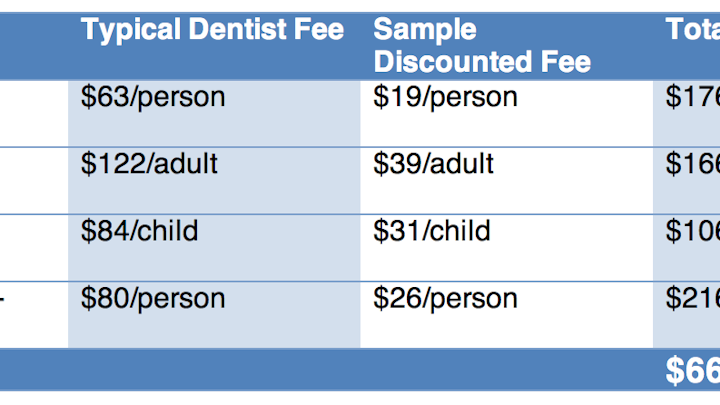 What does 2015 hold for the world of dental? Will health care truly become more affordable? Will baby boomers continue to have a huge impact on the U.S. health care system?
DentistryIQ presented a few questions to Bill Chase, vice president of marketing for :DentalPlans. It's the company's business to stay on top of the latest trends in oral care, Chase says, and based on what they experience at the company, they've made some predictions for the upcoming year.
"As the importance of regular, preventive dental care increases, I am optimistic that providing greater affordable access to dental services will become a national priority," says Chase. "Perhaps this won't happen in 2015, but I do believe it will and must happen soon."
Here is what else he shared with DIQ:
QUESTION: Mr. Chase, how did you come up with these predictions?
ANSWER: We stay on top of the latest trends in oral care through conducting consumer studies like the :DP SmileIndex, and working with some of the most reputable providers and brands in the health care business. This puts us in a unique spot to look at various sides of the industry.
Via our blog and social media outlets, we also act as a consumer resource for dental health care news and information. While our primary focus is dental health and science, we research and write about general health care issues also, as oral health plays such a huge role in a person's overall well-being. We recently created a resource center on the Affordable Care Act (Obamacare) that provides a wealth of useful information on the Act's dental and general health care coverage for families, seniors, the self-employed, and businesses. Find out more at dentalplans.com/affordable-care-act.
Q: Which prediction do you think will have the most impact on dentistry? Why and how?
A: Dental education loans. Let dentists pay back their education costs with a year or two of service in a rural area or public dental clinic and we'd all benefit. Every dentist I speak with is eager to reach out and help people in need of care, but they have their own financial responsibilities. We need to find sensible ways to help dentists provide affordable care to people who need it. I sincerely believe dental savings plans can help here – anything that widens people's access to regular, quality dental care is a great thing.
Q: You state that "one in four Americans over the age of 65 has lost all of their natural teeth due to decay and lack of access to affordable treatment." That sounds very high. How can this be changed as the population (baby boomers) ages?
A: Affordable preventive care would go a long way toward keeping seniors' mouths healthy and smiling. We need to stop treating dental care as a luxury option and bring it into the mainstream health care system where it belongs. Dental health is critical to a person's overall health, happiness, and success. We need that to be reflected in this country's medical health care systems.
Q: What can oral health-care professionals do to help bring about these changes?
A: Consumer education is so important. As industry professionals, we need to help educate the public about the importance of oral care to our overall well-being and health. I tell oral health professionals to blog, get on Facebook, tweet, talk to your patients, family, and friends – spread the word about the importance of oral health.
If a dental professional is looking to give back to the community, there's the option of offering sliding fees on a scheduled basis maybe one day a month, donating care to the truly needy during an outreach event, or working with patients to develop staggered payment plans. Of course, many dentists already do these sorts of things.
Accepting dental savings plans along with traditional insurance would be helpful to many dental patients as well. This is also helpful to dentists, who need to look at developing alternatives to employer-paid insurance, which is being phased out at many companies. I really do believe that dentists who depend on insurance payouts or patients' out-of-pocket payments are going to have a rough time staying afloat in the near future.
Q: How do you predict more affordable oral health care will be available?
A: Bottom line – Americans simply aren't going to accept the current state of affairs. The Affordable Care Act does little to solve the dental crisis in America, especially for adults. As baby boomers lose their employer-sponsored dental insurance and realize that Medicare doesn't provide much in the way of dental coverage, there will be an increasing demand to address this issue.
As a nation, we need to sort out ways to provide affordable, quality dental care to everyone while still enabling oral health-care professionals to run profitable businesses. If we can't do that, we'll start seeing a big spike in dental tourism, and sadly we'll also see many people sickened and worse for lack of access to affordable dental care. The answer to this question is that affordable oral health care will happen because all of us simply can't afford to ignore the problem for much longer.
Other areas that Mr. Chase sees changing and improving in the dental field during 2015 are dentures on demand, dental spas, and new roles for hygienists. All in all, he says, it should be a very interesting year for developments in the dental field for both patients and professionals.
ALSO ABOUT :DENTALPLANS:Seniors face dental coverage crisis
Plans can help make braces more affordable for your patients who need them