Practice management tips from experts
Dec 18th, 2013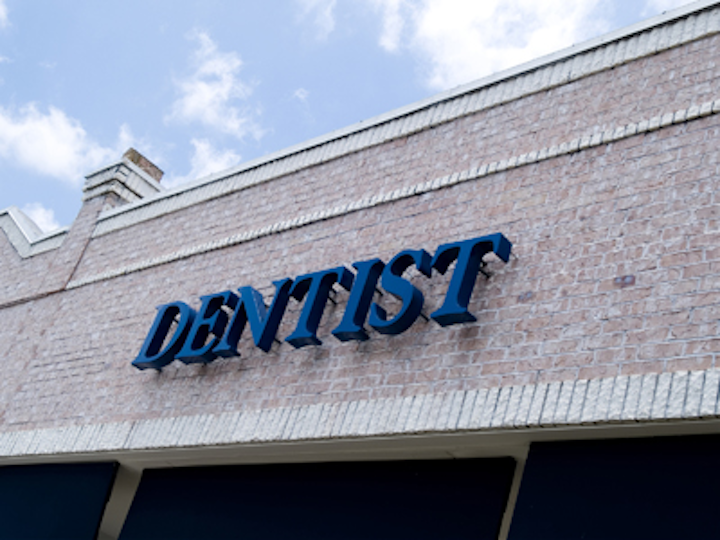 Beginning in 2012, Dentistry IQ has periodically offered its readers the chance to explore tips from practice management experts that cover all areas of the dental practice, from patient relationships to the staff to financial concerns to front office matters to marketing strategies.
Whatever your role in the dental practice — whether you're a dentist, hygienist, front office worker, or even a consultant — there's sure to be something in this collection of tips that will help you as you continually commit to your job and practice.

The two previous incarnations of the 100 Tips articles have been big hits on the Dentistry IQ website — the original version still ranks as one of the top-read articles on our website. This fall, the Dentistry IQ editors decided to gather another round of tips. Due to a slight decrease in the number of tips we received this time around, and to increase clickability, we've decided to post each category of tips as a separate article. The separate articles will make it easier for readers to read only the tips that benefit them, although we urge you to read as many as you can!
-------------------
Here are the top ten practice management tips from experts:


After almost 20 years in practice sales, I still find that new buyers want the same opportunities that the retiring baby boomers enjoyed. They want to be their own boss, have a practice with four to five opts, work with a team of four to five employees, earn an income of $250K per year, and practice four days a week! The group practice is more prevalent than 20 years ago. However, the needs and wants of most dentists haven't changed. To preserve the private practice model, retiring dentists hold the key to transitioning their practices to the next generation of entrepreneurs before it's too late!
Susan A. Spear
SAS Transitions Dental Practice Brokers

Six Easy Steps to Treatment Planning Success:
1. Listen before talking. Questions can present good acceptance signals.
2. Never assume anything, especially the ability — or inability — to afford recommended treatment.
3. Get your patients to agree to the small things first. If that's all they agree to, that's fine. It's a good start.
4. Set the tone for "yes" answers. A positive attitude is contagious.
5. Use an intraoral camera; it works like magic. Patients understand more if they can see what you're talking about.
6. Use "today" in a positive way; e.g., "if we do it today, you will not need to come back/miss work/etc."
Dr. Dinah Absi
http://PracticeStrategyConsultants.com


To succeed in the new dental economy, dentists need to analyze their business operations. Only by fully understanding their practices' strengths and weaknesses can dentists make necessary performance improvements. Without accurate business knowledge, dentists will continue to struggle to attract new patients, grow their production, and increase profitability. A business analysis tells a dentist what systems are working well, what needs to be overhauled, what deficiencies are the greatest threats to practice success, and what areas represent the best opportunities for growing the practice. The business of dentistry has changed. Analyzing your practice is the first step to having a successful dental business.
Dr. Roger P. Levin
Chairman and CEO, Levin Group, Inc.



There was an office that couldn't meet its goal. Monthly the staff tried, but to no avail. Why?
Poor case acceptance due to lack of trust from their patients!
To increase case acceptance, use the following tips:
Doctors:
· Share your philosophy with your team.
· Include the hygienist or assistant in the process of explaining the treatment plan.
· Seeing is believing — use visual aids and set a call to action.
Team:
· Make every phone call count.
· Stay on time.
· Give VIP treatment.
· Stay with your patient (don't sneak next door to stock that op).
· Proper handoffs are a must.
This is what it takes to hit that goal!
Melanie Duncan, FAADOM
Regional Director, Midwest Dental and Mountain Dental Support Center
Today's market drive is "Customer Service". The key components for great customer service are to commit to excellence, provide quality care, and build relationships and rapports. Patients have many choices of dental care practices. What makes your practice special or different? Dental practices provide a service, which makes them a service business. Any business that mistakenly makes customer service a lower priority than increasing market share or training practices will decline in this economy. We must make customer service a top priority. Committing to excellence will lead to customer loyalty and improve your bottom line. For example, send a "thank you" letter to your patients for a referral instead of a phone call or card.
Pauline Grabowski
Pauline Grabowski & Associates
Dentists must be aware of and protect themselves against possible lawsuits. No one is immune from potential malpractice suits in this day and age.
REVIEW THE FOLLOWING 10 STEPS OF RISK MANAGEMENT:
1. Never make changes to records.
2. Use uniform codes and phraseology.
3. Clarify risks and document informed consent.
4. Always use a patient discharge statement.
5. Update patient medical history religiously.
6. Document TX recommendations.
7. Note patient reaction to anesthetic.
8. Post-op calls are wise.
9. Educate and share policy.
10. Maintain specific record keeping.
BE AN ACTIVE LISTENER!
Larry R. Wintersteen
Wintersteen Professional Services Network
Tips for a successful practice:
1. Evaluate the patient's oral health condition first.
2. Take an intraoral camera picture at EVERY recall appointment to give to the patient.
3. Focus the conversation on the patient's oral health.
4. Be sure the dentist makes eye contact when s/he tells the patient the diagnosis.
5. Stay on time.
6. Record the REASON for the patient return interval.
7. Have a reliable, consistent follow-up process for overdue and non-appointed patients.
8. Be sure the dentist sets the importance of hygiene for the patient and that the admin team keeps the hygiene schedule full.
9. Assign ONE person the recall system — NOT the hygienist.
10. Check recall status for operative patients and their family.
Linda Drevenstedt, MS, RDH
Is your supply budget too high? An effective inventory control system is essential to controlling these costs and enhancing profits. Here are two tips to help you manage your inventory:
1. Count your inventory every time you order. Stock all rooms before completing this count. Your order should be done on the same day every month (or twice a month). Ordering at the same interval every time will help you learn your usage trends.
2. Take advantage of the tools provided by your supply company. Online ordering and tag systems offered by your supply rep will help you streamline your system.
Veatch Consulting
(Matthew Veatch, Todd Henderson, Kelly Brantley, Paulette Covairt, Erica Antonino)



Practice Tips:
· Call each new patient prior to the first appointment to introduce yourself and ask if he or she has any questions or concerns about their dental health.
· Operation gratitude: buy the Halloween candy from your patients the week after Halloween at $1 per pound and send the candy to the troops. Also, ask the children to send thank you notes to the troops! Parents love this!
Fred Margolis

kidzdr@comcast.net




Assessing the effectiveness of practice systems, office functions, and team protocols can be simplified by asking two simple questions:
· Is it good for the practice?
· Is it good for the patient?
If the answer is "yes" to both questions, the system, function, or performance is probably working well for the practice.
If one (or both) questions are answered by "No", then it's time to re-evaluate and revise that function or performance.
To achieve practice success, office protocols and team performance must be appropriate for office and patient alike. These two questions function as a simple filter for the practice to appraise its office performance.
Debra Engelhardt-Nash
To read more tips from practice management experts, click on the following links:

Clinical I Communication I Financial I Front Office I Having a Vision I Greatest Threat to Dentistry

Scheduling I Patient Relationships I The Staff I Practice Management I Leadership I Marketing