Tuesday Tip from Pride Institute: Dentist has come full circle with Pride
Dentist says Pride Institute improved she and her dentist husband's practices and lives

Mar 18th, 2014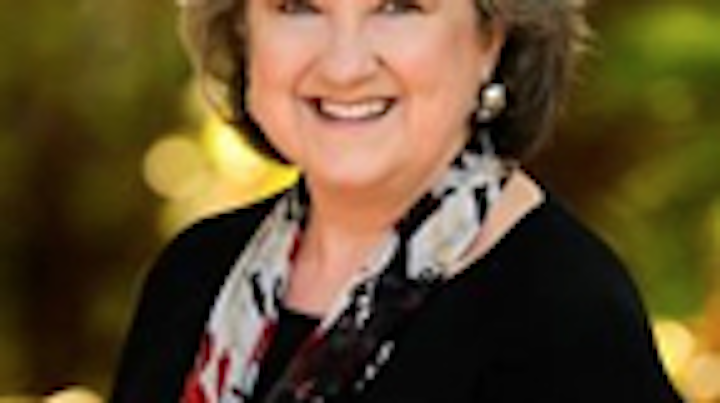 By Marsha P. Mullett, DMD
Our journey has come full circle. In 1985, two years after graduating from dental school and practicing as associates in two cities in Florida, my husband Dan and I attended a lecture by Dr. Jim Pride. Thus began a journey that has shaped our lives professionally and personally.

We asked ourselves, "Why would we make five to 10 years of practice mistakes, and then hire a management consulting company to straighten us out?" So, we made the decision to begin our new practice together as Pride Institute management clients. It proved to be a good decision. Yes, we learned how and why to set up the scheduling, financial arrangements/collections, and continuing care systems in our practice. We learned how to have morning huddles, staff meetings, and growth conferences, how to hire and compensate staff and, of course, we learned the influencing cycle, all of which were very important aspects of managing our practice.

We became experts at managing by the numbers with our monthly trends and operating statements, guided by our annual plan, and all of which were very important aspects of running the business side of our practice. We are most grateful to have been trained and guided by Dr. Pride and our Pride Institute consultants through all these years. With all that they taught us, we were able to have successful practices and were able to be fully engaged parents who raised three wonderful young men.

Now comes the best part. As grateful as we are for this and for the security and fun it brought to our practice and home, the best part of Pride Institute was the leadership training. Leadership is like the umbrella over all the other parts. Leadership training taught us how to work together as business partners and as a married couple. It taught us how to be better dentists and better people. As we became better leaders, our staff became better leaders. As we became better leaders at our office, we became better leaders in our community and church. And, most important to us, we became better leaders at home. Our children were the ultimate beneficiaries of our Pride Institute training. As proud parents, we can now say that our grown children are excellent leaders in each of their fields.

So, I began this Tuesday Tip by saying that the journey has come full circle. As of January, I am very happy to say that I am a Pride Institute Consultant/Trainer. My practice is sold and now I have the opportunity to use my years of education and experience to give back. I can't think of a better full circle than that!

If you're reading this and you're as thrilled with your Pride Institute experience as I am, then tell someone who can benefit! Forward this Tuesday Tip to five of your colleagues — how's that for "asking for a referral"?

-----------------------------------------------------------
PAST TUESDAY TIPS:
Helping your dental team hope
Involve the whole dental team in marketing efforts
Dental pros CAN achieve a work-life balance
----------------------------------------------------------
Tuesday Tips from Pride Institute are provided weekly on their Facebook page as well as in this column in DentistryIQ. To ensure you don't miss any of Pride Institute's proven methods to take your practice to the next level, visit prideinstitute.com, and like them on Facebook.