I want it—and I want it now!
Bete Johnson discusses how same-day dentistry will affect dental practices' ability to collect payment, meet patient expectations, and drive revenue.
Oct 18th, 2016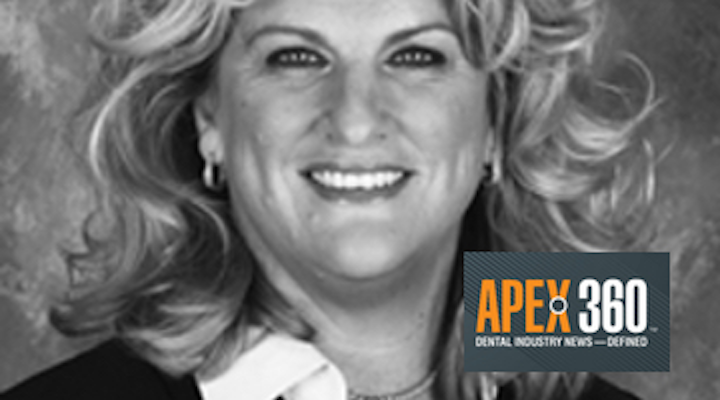 The Apex360 Thought Leadership Series presents commentary by leaders in the dental industry on topics affecting dental clinicians and industry professionals. In this article, CareCredit Senior VP of Sales Bete Johnson discusses how same-day dentistry will affect dental practices' ability to collect payment, meet patient expectations, and drive revenue.
Instant gratification is now a way of life. If there's something you want—from food to fashion—you can order it online and have it delivered the same or next day. The idea of waiting is becoming obsolete. This is not just a passing fad; it is a cultural shift in customer expectations and the way businesses deliver goods and services, and it applies to the dental practice. It is incredible what we can do for patients—today. Same-day dentistry is real, and if you've yet to invest in the technology that enables you to deliver this service to your patients, it is not a matter of "if," but "when."
We have seen CAD/CAM systems come into dentistry in a very powerful way, and the technology continues to evolve. Purchasing and installing the technology itself is merely one step in the practice's success. When integrating this technology into the practice, you must evolve systems to accommodate same-day dentistry, including your patient communications and financial systems. You will no longer be saying phrases such as, "Mrs. Jones, your crown will take two weeks for us to prepare. Today we'll need half of the payment, and we'll need the remaining balance when we see you in two weeks." With same day dentistry, you prep and seat the same day, which means you must also collect the patient's portion the same day, often based on estimated insurance contribution.
Communicating and collecting for same-day dentistry
Research was recently conducted by Rothstein Tauber Inc. on behalf of CareCredit to better understand patients' expectations and their decision-making process in regards to dentistry that requires an out-of-pocket investment. The research, the Patients' Path to Purchase Dental Care Study, found patients want what's best for their oral health. They want immediate information from the dental team, and they would prefer to get needed dentistry without delay, especially if the dental team provides them with payment solutions that overcome cost concerns.
When practices are able to offer same day dentistry to their patients, they must also enable them to pay for that care the same day. This means proactively offering a financing payment option like the CareCredit healthcare credit card that they can apply for and use immediately.i CareCredit recently introduced a new software called CareCredit Direct. CareCredit Direct is a web-based software you can download to a patient-facing device so your patients can learn about and apply for CareCredit all on their own while they are in the practice, so they can get the care you recommend now.
Saving time for same-day dentistry
Of course, to be able to provide patients with same-day dentistry, you'll need to adapt the way you schedule patients, reserving time on the schedule to accommodate these opportunities. Rest assured, in my experience, these appointments result in filled chairs.
We can do a lot of good for patients—today. We have the technology, we have the payment solutions, and we can create the time on the schedule. And again, it is not "if" you should invest in same-day dentistry, it is "when"—when you want to exceed patient expectations, increase production, and do more of the dentistry you enjoy doing.
---
Notes
i. Subject to credit approval. Minimum monthly payment required. See carecredit.com for details.
---
Bete Johnson, a 20-year sales, marketing and practice management veteran, is senior vice president of sales for CareCredit. She has been a core part of the CareCredit team for more than 15 years and was recognized as one of the Top Twenty-Five Women in Dentistry. Through her engagement with dental professionals, including consultants, associations, practices, and dental suppliers, Bete provides the opportunity to network and create new relationships that benefit the dental profession.
ALSO BY BETE JOHNSON:
3 steps to great financial conversations
Patient financing: Which type are you—reactive, selective, or proactive?
---
Editor's note:
This article first appeared in the Apex360 e-newsletter. Apex360is a DentistryIQ partner publication for dental practitioners and members of the dental industry. Its goal is to provide timely dental information and present it in meaningful context, empowering those in the dental space to make better business decisions. Visit the Apex360 home page here, and subscribe to the Apex360 e-newsletter here.
---
For the most current dental headlines, click here.

---