Follow these 8 tips to improve collections in your dental practice
It can be frustrating when dental patients don't pay for your services. Here are some ideas that have proven to work.
Jul 1st, 2019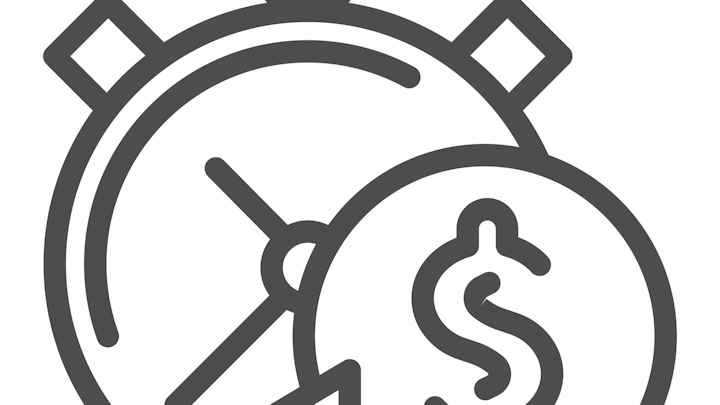 Many practices I work with struggle with collections, and this can be pretty frustrating for the doctor and team. The practice's bottom line suffers when collections are down, making it difficult to invest in new equipment or systems that improve patient care and increase office efficiency.
It should be a pretty simple process. Your practice provides the dental care and patients should then pay for that dental care. Unfortunately, it can be a struggle to collect payment from some patients for a variety of reasons. The good news is I can help your practice reach the 98% industry benchmark. How? By following these eight tips, then you'll start to see a significant improvement in your practice's collections.
Consider offering third party financing
One of the biggest reasons patients don't pay on time or opt not to go forward with treatment is because they can't afford it. That's where third-party financing from a company such as CareCredit can help. You get paid right away for what you produce, while patients can pay each month to cover their bill. Another bonus? Patients might tell their family and friends about the convenient payment options your practice offers, and that could lead to an increase in new patients.
Create and communicate a financial policy
Don't have a financial policy? Now is a great time to create one. When you do, be sure to give it to every new patient and periodically distribute it to existing patients. I also suggest you review the policy with patients before they begin significant treatment. That way, there's no confusion about when payment is expected
When you're putting the policy together, keep in mind that if it's too lenient or strict it could actually hurt the practice. Remember, it's important to give patients flexible payment options that make it easy for them to cover their bills. The policy should be standard for all patients and exceptions should be rare.
Ask patients for payment before they leave the office
Make it clear in your financial policy that you expect payment at the time of service for all procedures that are less than $200. I also suggest you require insured patients to pay at least part of the amount they're responsible for when services are rendered.
Don't offer too many options
While you want to be flexible, you don't want to confuse things with a large menu of payment plans. This will cause confusion and extra work and won't do much to help you get paid on time.
Thank patients for upfront payments with a reward
When patients pay up front for a large procedure, it makes everyone's life easier. That's why I suggest you give patients an incentive to do so. For example, consider offering a slight fee adjustment to patients who pay ahead of time. Just be sure to refer to this as a bookkeeping adjustment rather than as a discount.
 Offer electronic billing
Want to boost your collections rate? Make it easy for patients to pay you. One way to do that is through electronic billing. With electronic billing, patients can log into their account, see what they owe, and make a payment whenever it's convenient for them. It also saves the front office time because they no longer have to fold, stuff, and stamp statements.
Don't take post-dated checks
Sure, this is convenient for patients, but it doesn't do much to help your practice. It basically amounts to money sitting in the drawer rather than going to the bank.
Start making phone calls
The financial coordinator should be trained to call all patients who are 31 days past due. These conversations should not be confrontational. The team member should politely let patients know the practice hasn't received their payment and ask how they would like to take care of the bill. The coordinator should find out exactly when to expect payment. If it doesn't show up on that date, it's time for another call.
For best results, it's important for the financial coordinator to be properly trained on these calls. A well-thought-out script that guides the team member through the conversation can help ensure you get the results you want. Knowing what to say is key, as is working with patients to resolve any problems that are keeping them from making the payment.
If you want your practice to thrive, and of course you do, you need loyal patients who not only accept the treatment you recommend, but who also pay on time. Delinquent accounts are a huge source of frustration and stress. But if you follow these tips, you'll see significant improvements in your collections ratio, as well as your bottom line.
Need more guidance? Feel free to reach out. I'm happy to help.
Sally McKenzie is CEO of McKenzie Management, a full-service, nationwide dental practice management company. Contact her at (877) 777-6151 or at sallymck@mckenziemgmt.com.