Hiring a financial advisor for your dental practice? Here are the questions the advisor should be asking
Financial advisors are a wonderful idea to help dentists plan their future as well as their current financial affairs. But there are some things to watch for when choosing an advisor, namely, is the person asking the right questions?

Sep 15th, 2016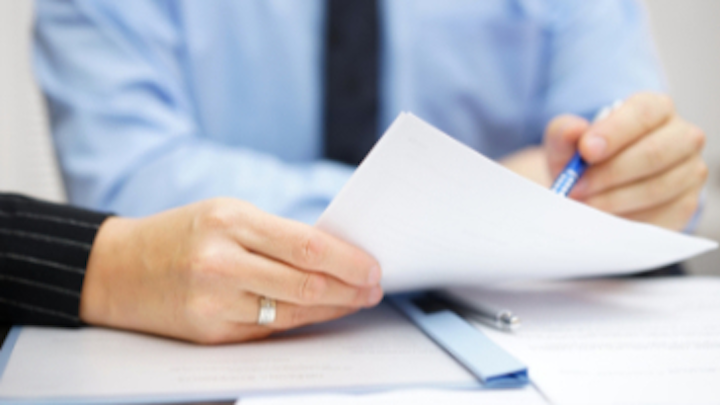 Financial advisors are a wonderful idea to help dentists plan their future as well as their current financial affairs. But there are some things to watch for when choosing an advisor, namely, is the person asking the right questions?
No segment of the medical community is more aware of financial pressures than dentistry. Few members of that group are free from concerns about their financial well-being and that of their practice. According to the authors of a report this year by the ADA Health Policy Institute, since the early 2000s, "Dental spending has flattened, but the number of dentists has increased, resulting in stagnant dentist earnings."1
Challenging economic times make financial planning for you and your practice more important than ever. Whether you're a solo practitioner or you work with others, you've probably been approached by people who want to help you with your finances. You may have used some of their services by making an investment or purchasing a financial product, such as life insurance. However, buying a financial product or investing are not the same as having a financial plan. A solid plan is the road map that a) meets your personal/family needs, b) helps you manage business risk, and c) is flexible enough to adapt to future challenges.
Achieving the goals of a financial plan is a process, and that process begins with a dialogue between the potential client and the financial advisor. Here are a few questions that a knowledgeable financial advisor should discuss with you in an initial discussion, and the rationale for asking them. Answering the questions will spur your thinking and lead to a more productive discussion.
Why did you to start your own practice, or join this particular group? This question is more than a polite conversation starter. The answer helps the advisor understand what makes the dentist tick, his or her passion for the practice, and his or her priorities in life.
How is the practice organized? This applies to a single or group practice. Whether it is a "C" or "S" corporation, a limited liability company or a partnership has an important bearing on appropriate risk management, business continuity planning, and taxation.
In addition to focusing on the business, are you taking steps to enhance you and your family's financial well-being? Business owners are often so busy getting their "baby" up and running and dealing with day-to-day issues that they neglect their personal financial needs. An American Express survey found that 60% of small-business owners were not saving the money they needed for retirement, and 73% were worried about maintaining their lifestyles once they stopped working.2
Have you made any plans for when you leave the practice, either to retire or pursue other interests? You've invested a lot in your practice, both in monetary terms and with your skills and commitment. For example, is there a buy-sell agreement if you're working with other professionals?
Do you have an estate plan that pulls together your business and personal interests and needs? Your practice and its status is a very important aspect of your financial security now and in the future. It needs to be factored into your overall estate plan and decision making.
Have you thought about how you would sustain your income if you were forced to stop working for a period of time due to illness or injury? Some of the answers to this question may depend on the structure of the practice and whether there are partners. But maintaining at least a portion of one's income during an illness is an important issue to consider, and having the right kind of coverage is especially important for medical professionals.
The questions presented here can stimulate discussion on key topics such as retirement and estate planning, investments and asset allocation, insurance needs, tax strategies, college funding for children, and much more. But perhaps the most important aspect of working with a financial advisor is gaining trust through ongoing communication and evaluation—trust in his or her judgment, integrity, and abilities to meet your needs.
---
For the most current dental headlines, click here.

---
Christopher Hiza is a financial advisor with Barnum Financial Group. Contact him at chiza@barnumfg.com.
This article was prepared by Christopher Hiza and is not intended as legal, tax, accounting, or financial advice. Mr. Hiza is a registered representative of and offers securities and investment advisory services through MSI Financial Services, Inc. Member SIPC. Barnum Financial is not a subsidiary or affiliate of MSI Financial Services Inc. or its affiliated companies. The opinions provided are not necessarily those of MSI Financial Services Inc. The opinions provided are for general information purposes only.
REFERENCES
1. ADA News, Jan. 11 2016, http://www.ada.org/en/publications/ada-news/2016-archive/january/health-policy-institute-reports-dentists-earnings-as-stagnant
2. http://www.usatoday.com/story/money/columnist/brooks/2015/02/24/retirement-entrepreneur-small-business-401k/23845271/