How dentists can crush their expensive student loan debt
It's no secret that many of today's dentists graduate with a mountain of debt. Fortunately there are many ways they can pay off that debt more quickly than expected. Find out some of those methods here.

Sep 19th, 2016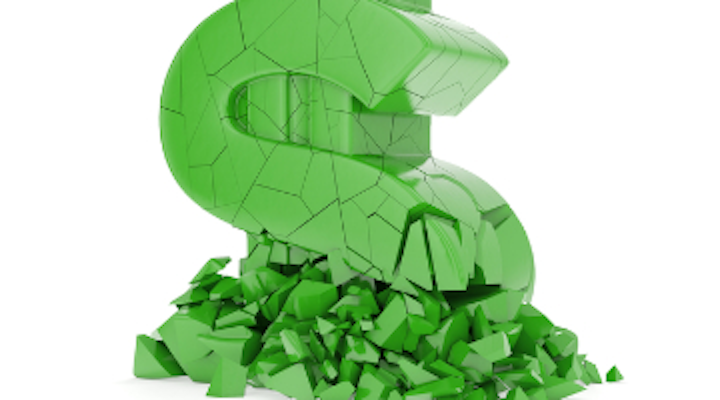 It's no secret that many of today's dentists graduate with a mountain of debt. Fortunately there are many ways they can pay off that debt more quickly than expected. Find out some of those methods here.
According to the American Dental Association, today's dentists graduate with more student debt than ever before. In 2014, new graduates left school $247,227 in debt on average. Of those grads, 75% had at least $100,000 in student loans. Meanwhile, the average pay for dentists was $177,130 in 2015. That's a huge chunk of change, but not always enough to cover the huge bills that follow dental school.
Fortunately, an array of unique repayment and loan forgiveness options have been created to help dental school graduates who qualify. If you're worried about dental school debt, check out these opportunities:

Income-driven repayment programs
Student loan borrowers are automatically placed on the 10-year Standard Repayment Plan. But since payments on a 10-year schedule can be shockingly high when you owe a lot, many new grads with debt turn to income-driven repayment plans instead.

The following income-driven plans today are Income-Based Repayment (IBR), Income-Contingent Repayment (ICR), Pay As You Earn (PAYE), and Revised Pay As You Earn (REPAYE). With these programs, your student loan payments are directly tied to your income and how much you can reasonably afford. After 20 to 25 years, any remaining balance is forgiven. (However, borrowers have to pay taxes on the forgiven debt.)
RELATED ARTICLES:
Dental students don't need to 'get a job'
The student loan dilemma
Student loan debt: Not just a problem for young doctors!
Perkins Loans cancellation program
If you have Perkins Loans, getting them cancelled can save you money and help ease your burden. Fortunately, this option is available to licensed medical technicians such as dental assistants and dental hygienists as of 2016.
If you qualify, you'll receive tiered forgiveness that knocks down your loans over time. During your first and second years in the program, for example, you'll have 15% of your loans forgiven. In the next three years, you'll have 20% forgiven each year. At the end of five years, your loans will be gone for good.

If you have Federal Perkins Loans, you must apply for this program directly with the school that made the loan or with your loan servicer.
Public Service Loan Forgiveness (PSLF)
New dentists who work in the public service sector might be eligible to have their remaining loans forgiven. With Public Service Loan Forgiveness, or PSLF, anyone who works in the dental field, including dentists, dental assistants, and hygienists, can qualify provided they work full-time (at least 30 hours per week) at a qualifying organization. They must also make 120 consecutive monthly payments—qualifying payments must have been made after October 1, 2007.
This program is geared specifically to people who have Direct Loans. Unlike other forgiveness programs, this one won't leave you with a tax bill when your loans are forgiven in 10 years.
Student loan refinancing
If you don't like the idea of loan forgiveness, you can refinance your student loans. The idea works like this: by refinancing your old loan(s) into a new product with a lower interest rate, you can save money on interest and pay down your loans faster.
It's important to note that refinancing federal loans with a private lender means giving up federal benefits, such as income-driven repayment, deferment/forbearance, PSLF, and more. You should only refinance if you have a steady income, can afford your payments, and aren't pursuing any federal loan forgiveness programs.
Army Dental Corps programs
New dentists comfortable with military service can score up to $120,000 in loan repayment assistance by joining the Active Duty Health Professions Loan Repayment Program. With this program, you can earn $40,000 in forgiveness for three consecutive years. As an added bonus, you can earn the Health Professions Bonus from the military and receive a full scholarship plus a $20,000 sign-on bonus.
In addition to loan repayment assistance, scholarships, and sign-up bonuses, the Army offers numerous other benefits for dentists who serve in active duty. Check out all of the benefits here.
Navy Health Professions loan repayment program
If your heart is set on working as a dentist in the U.S. Navy, you can qualify for up to $40,000 in loan repayment assistance each year. This program is not only open to dentists, but also to qualified dental hygienists and dental assistants.
Air Force Dental Health Professional Scholarship Program (HPSP)
Like the Army and the Navy, the Air Force offers its own forgiveness program for dentists who serve. With this program, you can earn a dental scholarship that covers the full cost of tuition. To qualify, you must commit to serving in the Air Force for at least three years after you graduate.
Indian Health Service Loan Repayment Program
Dentists who work in American Indian communities can earn up to $20,000 in loan repayment assistance for two years of service. The Indian Health Service Loan Repayment Program is good for dentists as well as other dental workers who help in certain disciplines.
National Health Service Corps (NHSC) loan repayment program
Under this program, dentists and other health-care professionals can receive up to $50,000 in loan repayment assistance after committing to a two-year stint of service. To qualify, you must work in a qualified position and meet other qualifications that depend on your specific job and role. As an added bonus, the forgiveness you receive under this program is not considered taxable income.
Veterans Affairs student loan repayment program
If you're a dentist who finds work at the U.S. Department of Veterans Affairs, you could receive up to $10,000 per year in student loan repayment help. The maximum award is $60,000, and certain requirements and conditions of employment apply.
State-based loan repayment assistance programs (LRAPs)
While many loan repayment opportunities for dentists are offered on a national level, some are created and administered by states. While the specific details of each program vary, most offer loan repayment assistance to dentists who agree to work in high-need regions or disciplines.

Under the California State Loan Repayment Program (SLRP), for example, dentists and dental hygienists who agree to work in critical shortage areas can receive up to $50,000 in forgiveness with a two-year commitment to full-time work. With the District of Columbia's DC Health Professional Loan Repayment Program, students can earn up to $143,147 in forgiveness after four years of qualified work.
Since each state's program varies, it's crucial to read and understand the details of each. Check out Student Loan Hero's Student Loan Repayment Guide for Dentists for a comprehensive list of programs and details.
Final thoughts
Dentists struggling with student loans don't have to suffer alone. With the right repayment assistance program, they can lower their monthly out-of-pocket expenses, shorten their repayment timeline, and even have their loans forgiven. Any of these options discussed here can help dentists gain the financial benefits they deserve after years of hard work.
---
For the most current dental headlines, click here.

---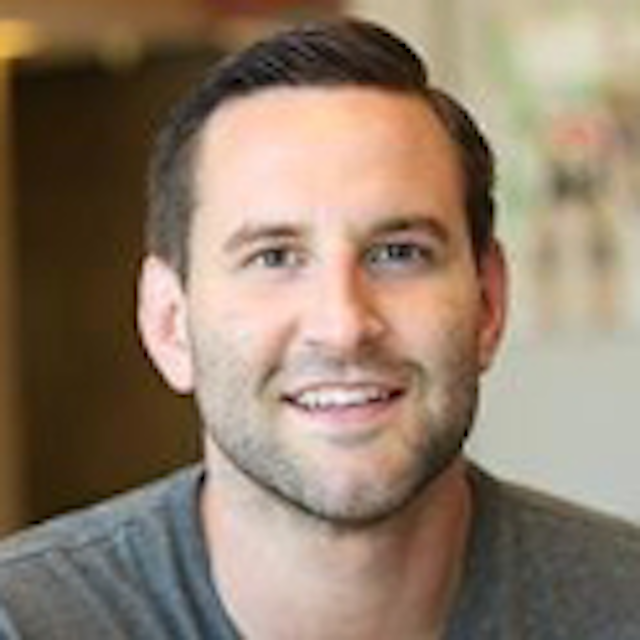 Andrew Josuweit is CEO of Student Loan Hero.