Thursday Troubleshooter: Dentist still can't give raises; how does he break the news?
The profits just aren't there for this dentist, yet the team is expecting raises. How does he give them the bad news?

Dec 4th, 2014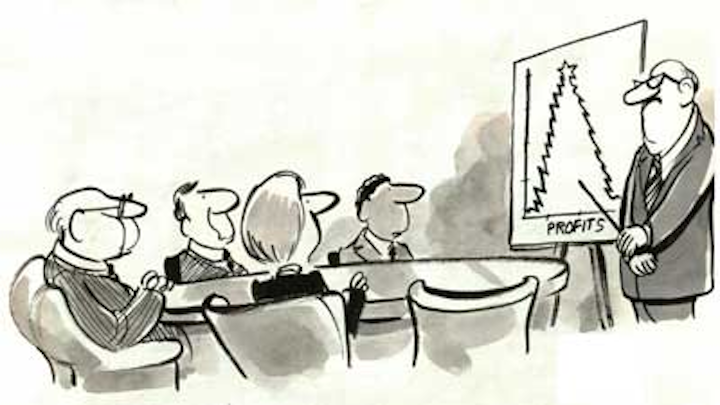 QUESTION: My practice numbers are down about 10% from last year, and I have not given the team an increase in pay for the past two years. I know they're expecting an increase at the close of this year. How do I handle this when there is no margin for raises again? In fact, my net went down 22% due to increases in my overhead for supplies, labs, and other monthly costs.
ANSWER FROM LINDA MILES,CSP CMC, Founder of Speaking Consulting Network:
There is nothing more disheartening to a business owner than having to tell employees that even though we all worked harder this year, business funds are down and therefore salaries are frozen for now. If the money isn't coming in the front door, a business owner cannot send it out the back door in the form of increases in pay or better benefits. BUT, my advice is to have a team meeting with everyone to ask them to help create a stronger and better budget for next year. Ask them to make a list of ways they feel the practice can cut costs without cutting the quality of services.
This list might include shopping for better prices on products and services your practice uses daily. Being loyal to a long-term supplier to the tune of thousands of dollars per year does not do your business a lot of good. It could mean shopping for better insurance premiums the office pays out for health, disability, or liability, or even car insurances if the office has company-owned vehicles. How about suggesting better use of your clinical supplies by cutting waste or expiring shelf life on certain materials that can't be returned. Also, keeping equipment in tiptop shape to avoid costly on-the-spot maintenance visits can help the bottom line. Having each department (doctor/hygienists/clinical assistants/admin) bring in covered dishes once a month for weekly in-office lunches versus eating out once a week to the tune of about $150 a week (times 50 weeks per year equals $7,500 for a solo practice) can save quite a bit of money.
After making a list of how to cut costs, the truly exciting topic that they all participate in is how to increase productivity through wasted time. A great study is to calculate the openings in your hygiene schedule for one week. Let's say you have two hygienists and they each average two openings per day of seven patients for 16 days per month. For easy math let's say that each of these appointments is $150 x 64 appointments = $9,600 per month. We know that hygiene is 33% of total production, so add $1,800 per day for the lost operative opportunities in those appointments – $1,800 x 16 days = $28,800 per month in lost operative.
Add those two numbers and you'll see that the practice lost $38,400 for one month, times 12 months, and that equals $460,800 for the year with four openings per day in hygiene for two hygienists. At 24% of that loss going for staff salaries, a practice would have an additional $110,592 to share with the team. While this number may seem extreme, until you total these losses in your own practice based on one month, you can't imagine how much you've lost and will continue to lose until everyone is aware of where the losses are and how everyone on the team can be responsible for fixing those losses.
PAST THURSDAY TROUBLESHOOTERS:
All-female dental staff tired of boss being politically incorrect
How can new dental practice owner deal with pushy former owner?
How can this dentist avoid becoming a victim of embezzlement?

Send your questions for the experts to answer. Responses will come from various consultants associated with Speaking Consulting Network, Academy of Dental Management Consultants, or Dental Consultant Connection. Their members will take turns fielding your questions on DentistryIQ, because they are very familiar with addressing the tough issues. Hey, it's their job.

Send your questions to megk@pennwell.com. All inquiries will be answered anonymously every Thursday here on DIQ.