Growing personal wealth as a dentist—the big picture
Rob Ziliak, CFP, presents today's key strategies for growing personal wealth as a dentist. His ultimate advice—focus on personal financial trends, not transactions—applies to all those in the dental industry as well.

Nov 5th, 2016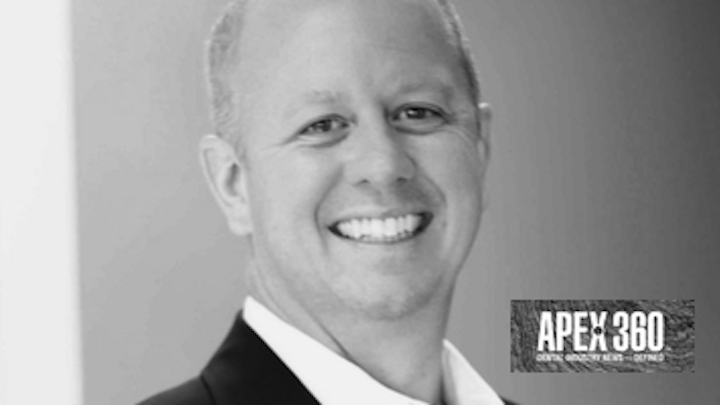 The Apex360 Thought Leadership Series presents commentary by leaders in the dental industry on topics affecting dental clinicians and industry professionals. In this article, Rob Ziliak, CFP, regional director with Buckingham Asset Management, presents today's key strategies for growing personal wealth as a dentist. His ultimate advice—focus on personal financial trends, not transactions—applies to those in the dental industry as well.

When it comes to the weather, our attentiveness is usually short-term and myopic: What is the forecast for today, in my city? Periodically, we may contemplate a slightly longer time period and larger territory: How will heavy summer rains impact the availability and price of fresh produce throughout the United States? Recently, researchers have begun issuing forward-looking guidance related to global trends in climate change observed over the trailing decades and centuries: How will elevated temperatures and increased pollution impact water quality and supply around the world far into the future?
These questions cover a broad spectrum, all the way from identifying a minor personal inconvenience today to exploring the serious effect our actions will have on the entire planet for generations to come. Unfortunately, human tendency is to fixate on the personal inconvenience encountered through daily weather fluctuations rather than to focus on investing in long-term and sustainable environmental solutions, even though failure to address the latter issue entails far greater consequences.
When it comes to the financial aspects of owning a dental practice, is your focus short term and myopic or are you strategically solving for trends that will continue to develop over the course of a lengthy career? With more than two decades of experience advising dentists on their financial goals, we have discovered that far too many practitioners make a series of isolated financial transactions during their early-stage years and then discover decades later that their wealth curve has not been friendly. When a dentist chooses to delay saving for long-term goals, such as retirement or children's college education, in favor of paying down debt first or leasing one of the most expensive cars in the neighborhood, he or she is rejecting the greatest gift an investor could want—time. Compounding growth rewards those who pay themselves first, and it does so over many decades. That is why successfully navigating today's trends in dentistry, which we'll cover in more detail shortly, requires an emphasis on prudent front-end saving and a customized, values-based investment strategy tailored to your individual career arc, expected income, and/or practice outlays, and desired lifestyle in retirement. Warren Buffett, who not only is one of the wealthiest people in the world but also is considered by many among the most successful investors in history, expressed what he believes is the biggest mistake people make with money: "Well, I think the biggest mistake is not learning the habits of saving properly early. Because saving is a habit. And then, trying to get rich quick. It's pretty easy to get well-to-do slowly. But it's not easy to get rich quick." (1)
Dentistry is a physically demanding profession; many practitioners become concerned about longevity by the middle of their careers. In fact, dentistry is so physically demanding that practitioners face a one-in-four chance of becoming disabled long enough to collect long-term disability benefits at some point before retirement(presuming insurance coverage exists). (2) The longer one waits to save, the greater the risk for financial failure becomes, both due to a lack of compounding growth and physical durability. Financially successful dentists start their careers by asking, "Where should my money go relative to where it goes now?" The dentist who pays herself or himself first will have the greatest probability of reaching financial freedom before running out of time, thanks to the growth in their savings and investments over the course of a multi-decade career. (3)
In addition to named personal risks, there are broad-based evolutionary risks associated with the profession. According to the American Dental Association, the share of general practitioners who perceived that it would be difficult to sell their practices increased from 48% in 2003 to 64% in 2010.(4) Unlike fee-for-service models that capture 98% of production, most practices now face pressure on their production and collection levels as a result of the growing influence of insurance companies. Billable rates and collection percentages have been dropping for years. Expansion in the pool of patients covered by dental benefits through the Affordable Care Act is expected to continue. Between 2013 and 2018, as many as 25 million Americans may obtain new coverage of services through dental insurance. (5) Corporate dentistry, or dental service organizations (DSOs), has placed a competitive threat on private practitioners, offering convenient hours and locations that attract prospective patients. DSOs also are attracting the next generation of young dentists. Total indebtedness from dental school education has soared since 1990, up from an average of slightly more than $50,000 to almost $250,000 in 2013. (6) Rather than assuming more debt to buy a practice, many graduates are choosing to work indefinitely as associates or to join DSOs in pursuit of salaries. It would be safe to estimate that the number of dentists expecting difficulty in selling their practices has increased again from 2010 to 2016, without a reversal of that trend in sight.
Regardless of where a dentist is in his or her career—early stage, growth stage, or transition stage—time is of the essence when it comes to focusing on personal and professional financial trends. Deciding whether or not to buy a CEREC and how to pay for it, without integrating the effects of that purchase on one's ability to reach personal and financial goals, can create dire financial outcomes. Working through the financial trends confronting dentistry today can give you the ability to create a sunny financial forecast for the rest of your life, rather than forcing you to face a horizon forever darkened with dangerous storms.
---
References
1. Biggest money making mistake according to Buffett. Warren Buffet.com website. http://www.warrenbuffett.com/biggest-money-making-mistake-according-to-buffett/. Published February 21, 2014. Accessed November 4, 2016.
2. Disability income protection insurance plan. American Dental Association and Great West Financial website. https://www.insurance.ada.org/ada-insurance-plans/disability-insurance.aspx. Accessed November 4, 2016.
3.Ziliak R. "Wealth Creation Strategies for Dentists." Enterprising Dentists podcast with Dr. Paul Homoly, 2016. Available at: www.paulhomoly.com.
4. "2010 Survey of Retirement and Investment,"The American Dental Association, August 2010.
5. "Affordable Care Act, Dental Benefits Examined," ADA News, August 19, 2013. Available at: www.ada.org/publications.
6. Eric Solomon, DDS, MA, "The Future of Dental Practice – Dental Education," Dental Economics Magazine, January 2015, Pg. 18.
---
AUTHOR BIO:
Early in life, Rob Ziliak, CFP, learned three important values about money: save it, spend it, and share it with others who need it. As a regional director with Buckingham, Rob lives those values every day by ensuring that clients are able to create and implement wealth management strategies in pursuit of their most important financial goals. He specializes in serving dentists and in dental practice integration strategies.
Rob earned his bachelor's degree from Indiana University and his master's degree in personal financial planning from the College for Financial Planning. Rob served as managing principal of Hufford Advisors until the firm joined Buckingham in 2014. Prior to joining Hufford Advisors, he spent 17 years at Charles Schwab & Co. and Schwab Bank. He has been a featured presenter at many financial continuing education courses for dental professionals and is a member of the Financial Planning Association of Greater Indiana and AICPA.
ALSO BY ROB ZILIAK:
A fresh approach to retirement planning
---
Editor's note:
This article first appeared in the Apex360 e-newsletter. Apex360is a DentistryIQ partner publication for dental practitioners and members of the dental industry. Its goal is to provide timely dental information and present it in meaningful context, empowering those in the dental space to make better business decisions. Visit the Apex360 home page here, and subscribe to the Apex360 e-newsletter here.
More from the Apex360 Thought Leadership Series:
Same-day dentistry and patient financing | Bete Johnson, Senior Vice President of Sales for CareCredit

---
For the most current dental headlines, click here.

---