Retirement planning: Gaining financial comfort through dental practice acquisition
Dentists: If you are looking to grow as a business owner, gain financial independence earlier, and retire more gradually, you should consider the benefits of acquiring multiple dental practices. David Lopez, president of Tralongo LLC, explains why.
Aug 31st, 2017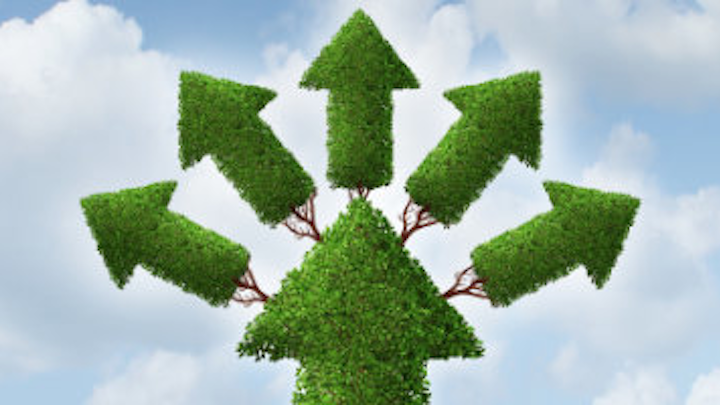 RETIRING CAN BE A FRIGHTENING IDEA for dentists who don't feel prepared for life beyond the chair. However, if you are one of these dentists, there are some actions you may not have considered that can make retirement more attractive. One of these actions is acquiring more practices.
As a dentist, owning multiple dental practices is an attractive option for many reasons. For example, not only does it set you up financially, but it allows you to ease into retirement. You don't have to go it alone, either. Many dentists enlist the help of dental practice acquisition firms. The right firm can help you find the right practices, obtain financing, assist with ownership transitions, and maintain operational support.
In this article, we will look at various considerations for owning multiple dental practices and how it can positively affect your retirement.
Increased earnings
Acquiring multiple practices increases your earnings before interest, taxes, depreciation, and amortization, or EBITDA, allowing you to deposit more money into retirement accounts. The boost in earnings comes from sharing efficiencies across practices. Instead of handling accounting, human resources, and marketing for each practice, you're doing it for several and sharing the expenses.
Retire earlier
Obtaining multiple practices oftentimes allows you to retire earlier because you will reach your financial goals sooner than if you relied on the revenue from just one practice. But to do this, you need to see yourself as a business owner as much as you see yourself as a dentist. If you run your dental office like an efficient business and it's scalable, you'll earn the capital to buy more practices. Therefore, you'll be able to expand quicker, earn more money quicker, and retire sooner.
Know your comfort level
Before purchasing additional practices, you need to assess your comfort level with the types and quantity of practices to buy.
In general, you should acquire practices that reflect your training and skill set. For example, if you are a periodontist, you should acquire other periodontal practices. If you are a general dentist, it doesn't make a lot of sense to acquire a periodontal practice. Consider this scenario: If you are a general dentist and you acquire a periodontal practice, your practice would be in bad shape if your periodontist left. You would be better served by hiring a periodontist after buying another general dentistry practice.
There's no optimal number of practices a dentist should own. Certainly, two is better than one, and three is better than two, because you're increasing shared efficiencies. However, at the end of the day it all depends on your skill set, comfort level with growing, and financial situation.
Ease into retirement
Usually, when a dentist decides to retire, he or she will sell the practice. This can be a bittersweet ordeal, but the revenue from selling multiple practices can make things more sweet than bitter.
Transitioning into retirement can be a slow process. Typically, when a dentist sells a practice, the buyer will want to keep the dentist on staff for a minimum of three years after the transaction is completed. The buyer knows retirement can be a shock to patients, as well as employees, because they have grown comfortable with their dentist. The buyer also knows a large portion of the practice's value is the dentist. It will take time to ease patients and associates into trusting a new dentist. So, the retiring dentist will cash out a large portion of the sale price, and the buyer will hold back a percentage to make sure the dentist stays on. The retiring dentist can then work a day or two a week and still make money while running the clock out until full retirement. This allows the retiring dentist to further pad his or her nest egg; the more practices owned and sold, the greater the padding.
By owning multiple practices, dentists can stagger the sales of each one and draw out the retiring process even longer until they are absolutely sure they want to be fully retired and have enough money saved to do so.
The takeaway
If you are looking to grow as a business owner, retire earlier, or retire more gradually, consider the benefits of acquiring multiple dental practices. As with all business moves, do what's right for your goals, and consider the benefit of having an expert on your side to help you with your journey.
---
Since 2013, David Lopez has served as the president of Tralongo LLC, a Sunrise, Florida-based firm specializing in dental practice acquisitions. With more than 90 years of combined experience in dental practice management, transitions, and acquisitions, Tralongo assists clients by finding practices that meet dentists' criteria, performing due diligence, obtaining appropriate financing, and ultimately acquiring the office. They also provide clients with behind-the-scenes management support, including finance, human resources, and marketing. For more information, visit tralongo.net.
---
Editor's note: This article first appeared in the Apex360 e-newsletter. Apex360 is a DentistryIQ partner publication for dental practitioners and members of the dental industry. Its goal is to provide timely dental information and present it in meaningful context, empowering those in the dental space to make better business decisions. Subscribe to the Apex360 e-newsletter here.
MORE ON RETIREMENT FROM APEX360:
Growing personal wealth as a dentist—the big picture | By Rob Ziliak, CFP
Financial Vitals: 5 reasons dentists have a love-hate relationship with money | By Reese Harper, CFP

---
For the most current dental headlines, click here.

---