CRET sponsors Technology Expo at UMKC School of Dentistry
Fifteen member companies participate in first-ever event
May 28th, 2019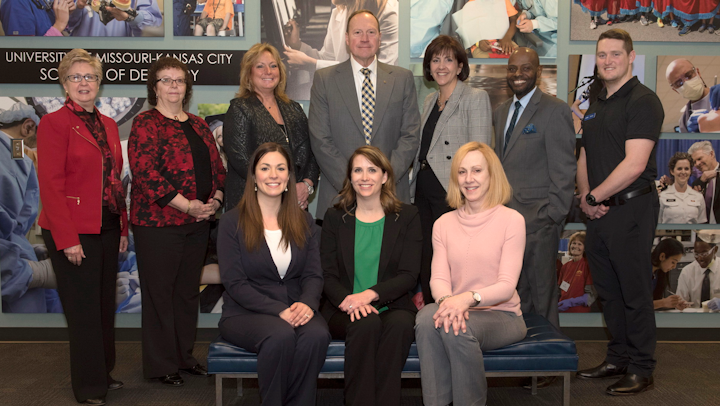 Press release
On March 21, 2019, the Center for Research and Education in Technology (CRET) hosted its first Technology Expo. The event was held in the Dunlap Innovation Center at the University of Missouri–Kansas City (UMKC) School of Dentistry. The event was designed to showcase the products of CRET-member companies to dental faculty, dental students, and community dentists invited to the event.
Fifteen CRET-member companies participated, including A-dec, Benco, Carestream Dental, Dental EZ, DMG America, Henry Schein, Hu-Friedy, Ivoclar Vivadent, Kulzer, Midmark, Paradise Dental Technologies, Patterson Dental, Premier Dental, Royal Porter, and Ultradent.
At the expo, representatives of CRET-member companies were able to exhibit their products. For many attendees, the expo was the first time they were able to see products they had only read about. Angie Davis of Premier Dental wrote that the expo was an "awesome concept." In his evaluation of the event, Vaughn Van Matre of Royal Dental Inc said, "I think the idea is fantastic and I would like to participate again."
CRET is a nonprofit corporation founded in 2014 to ensure that each dental school has the latest in equipment and products, and that dental students and faculty have access to this technology for treatment of patients while in dental school. CRET's mission is to develop an educational program for dental students, dental residents, and dental faculty that will promote knowledge and competency in 21st century technology. CRET's goal is to offer this program to all dental schools in the US.
The event was organized by Ms. Mia Cassell, CRET executive director, Ms. Eileen Emery, CRET administrator for Innovation Center operations, and Dr. Kelly Suchman, assistant professor and director of the UMKC Innovation Center. Ms. Cassell said, "The expo was such a success that CRET is planning to sponsor expos at the Innovation Centers at other dental schools and a second expo at UMKC in 2020".
For more information about CRET, visit cretdental.org. Interested parties may contact Dr. Edward Rossomando, DDS, PhD, at efr360@gmail.com.