Zimmer acquires Biomet for an estimated $14 billion
Zimmer Holdings Inc. today announced that, following the receipt of US Federal Trade Commission clearance, Zimmer has completed the acquisition of Biomet in a cash and equity transaction currently valued at approximately $14.0 billion.
Jun 25th, 2015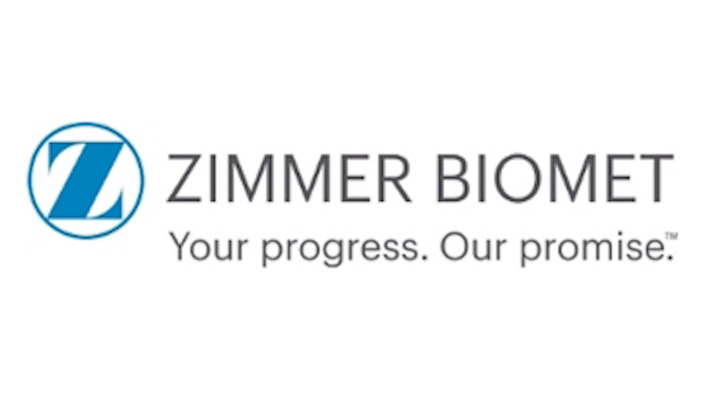 Zimmer Biomet to be a leading musculoskeletal innovator
WARSAW, INDIANA — Zimmer Holdings Inc. (NYSE and SIX: ZMH) today announced that following the receipt of US Federal Trade Commission clearance, Zimmer has completed the acquisition of Biomet in a cash and equity transaction currently valued at approximately $14.0 billion. In connection with the combination, Zimmer has changed its corporate name to Zimmer Biomet Holdings Inc. The company will trade on the New York Stock Exchange and the SIX Swiss Exchange under the ticker symbol ZBH beginning June 29, 2015.
RELATED: FTC requires medical device company Zimmer Holdings Inc. to divest assets as a condition of acquiring Biomet Inc.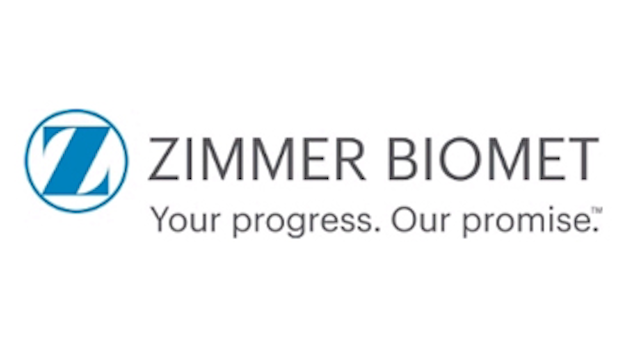 "The coming together of Zimmer and Biomet is a momentous achievement. We are excited to move forward as one company and to pursue new opportunities that benefit patients, healthcare professionals, and employees around the globe," said David Dvorak, president and CEO of Zimmer Biomet. "Over the past several months, our integration planning teams have been working to ensure that we capture the best of both companies and create a seamless and efficient transition. I look forward to continuing to work closely with our employees for the benefit of all of our stakeholders."
Strategic Fit
Zimmer Biomet is primed to be a leading innovator in the $45 billion musculoskeletal health-care market and will seek to create innovative solutions for the evolving global health-care industry. The company will offer a comprehensive and diversified portfolio of musculoskeletal solutions. The scale of Zimmer Biomet will provide for increased competitiveness in core franchises and a stronger presence in emerging markets. Zimmer Biomet also expects to create operational synergies that will enhance value for stockholders.
Zimmer Biomet: New Branding
The new company today unveiled its logo, which was designed to utilize the visual components of both the legacy Zimmer and Biomet brands. Mr. Dvorak continued, "Each of our companies has a proud heritage. Just as the Zimmer Biomet name leverages the strong brand equity of both companies, the company logo combines Zimmer's iconic symbol with elements of Biomet's corporate identity."
Additionally, the company unveiled its new tagline: "Your progress. Our promise."
Impact on Health-care Professionals
Zimmer Biomet aims to develop and introduce cutting edge musculoskeletal products and services designed to achieve exceptional patient outcomes. Zimmer Biomet's expanded sales force will also have access to a broader portfolio.
Value for Stockholders
The transaction is expected to be double-digit accretive to the company's adjusted earnings per share in the first year following today's closing. Zimmer Biomet also expects to achieve net annual synergies of approximately $350 million by the third year following closing, with approximately $135 million anticipated in the first 12 months. The company anticipates leveraging its scalable platforms and achieving cross-selling opportunities.

Updated Financial Guidance
Zimmer Biomet estimates second quarter 2015 constant currency revenue growth, excluding Biomet acquired revenue, to be in a range of 1.0% to 1.5%, or 1.5% to 2.0% on a billing day, constant currency basis. Full-year 2015 constant currency revenue compared to pro forma 2014 revenues is now expected to increase between 1.5% and 2.0%. Previously, the Company had estimated full-year constant currency revenue would increase between 1.5% and 2.5% over 2014 pro forma revenues. The pro forma adjustments to the prior year reflect the inclusion of Biomet revenue for the comparable post-merger closing period in the prior year and the impact of the previously announced divestiture remedies. Additionally, Zimmer Biomet estimates second quarter 2015 adjusted, fully diluted earnings per share to be in a range of $1.55 to $1.58 and reaffirms its adjusted full year, fully diluted earnings per share range estimate of $6.60 to $6.80. The Company will provide further financial information on the transaction and expectations for the balance of fiscal 2015 when it hosts its second quarter earnings conference call scheduled for July 30, 2015.
Expanded Board of Directors
As of today's merger closing, the size of the Company's Board of Directors has been increased to 12 members. Effective immediately, Michael W. Michelson, Member, Private Equity, KKR, and Jeffrey K. Rhodes, Partner, TPG, have been appointed to the Board. Messrs. Michelson and Rhodes previously served as members of the board of directors of Biomet. Mr. Michelson joined KKR in 1981 and has played a significant role investing in and developing the firms' portfolio companies. Mr. Rhodes joined TPG in 2005 and is a leader of the firm's investment activities in the healthcare services, pharmaceutical and medical device sectors. "Mike Michelson and Jeff Rhodes bring a wealth of healthcare industry experience to Zimmer Biomet's Board of Directors," said Larry Glasscock, Chairman of the Board. "We welcome them to the Board and look forward to their contributions."
About Zimmer Biomet
Founded in 1927 and headquartered in Warsaw, Indiana, USA, Zimmer Biomet is a global leader in musculoskeletal healthcare. The company designs, manufactures, and markets orthopaedic reconstructive products; sports medicine, biologics, extremities, and trauma products; spine, bone healing, craniomaxillofacial, and thoracic products; dental implants; and related surgical products. The company's products and solutions help treat patients suffering from disorders of, or injuries to, bones, joints or supporting soft tissues. The company now has operations in more than 25 countries around the world and sells products in more than 100 countries. For more information, visit zimmerbiomet.com or follow Zimmer Biomet on Twitter at twitter.com/zimmerbiomet.
Source: Zimmer Biomet press release 6-24-15