Volunteers share gift of dental health during mission trip to Nicaragua
Volunteering where people don't know when they'll receive much-needed dental care again was a very rewarding experience for nine Aspen Dental employees who visited Nicaragua recently.

Jul 30th, 2015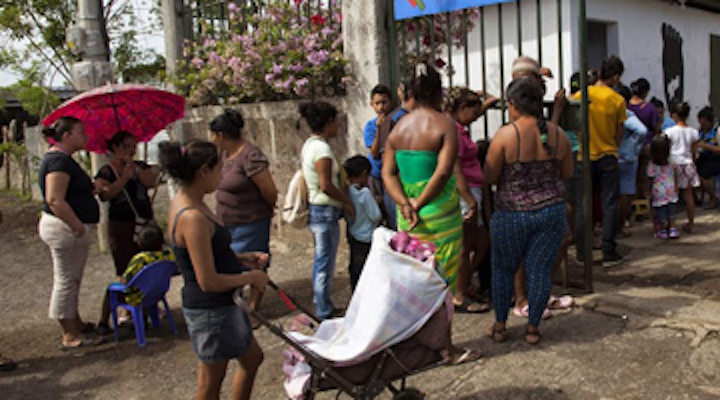 It's a reaction Dr. Schatzie Vincent will not soon forget. While helping a patient during a mission trip in Nicaragua, she witnessed the person view her new smile for the first time.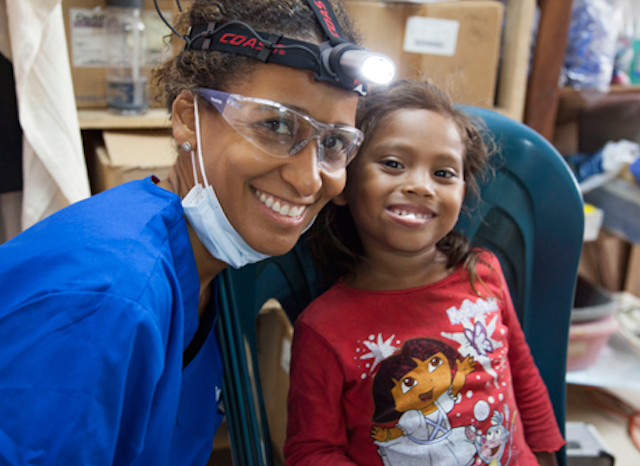 "The patient came in with her two front teeth very decayed, so much so that they were black and broken," Dr. Vincent, Director of Clinical Support and Community Giving at Aspen Dental Management, Inc., explained. "She was sure that they needed to be pulled. After careful evaluation and removal of decay, I was able to save her teeth with tooth colored fillings. When she looked in the mirror I will never forget her reaction. She was so shocked and pleased she cried."

Dr. Vincent is one of nine Aspen Dental volunteer doctors and support staffwho recently took part in a week-long mission trip to Nicaragua assist with urgent dental needs in Tipitapa and Nejapa. The trip was financially supported by Aspen Dental. Many of the people the group treated walked miles along dirt roads and waited patiently for hours in long lines, some while in extreme pain, for a chance to receive dental care.
"The patients sat in my chair with no understanding of what was about to happen because some of them had literally never received dental care before, or had received very limited care," said Lindsay Cook, an RDH from an Aspen Dentalpractice in Janesville, Wisconsin. "But what was so striking is that they placed such value in it, enough so that they spent their entire day waiting to be treated. A smile is universal. I love knowing that I was making a difference."
For most of the patients, it was their first professional dental cleaning, according to Belangie Perez-Torres, an Aspen DentalRDH from Rome, New York. Almost half of the population in Nicaragua lacks access to health services and nearly 80% of the country's population has no health insurance.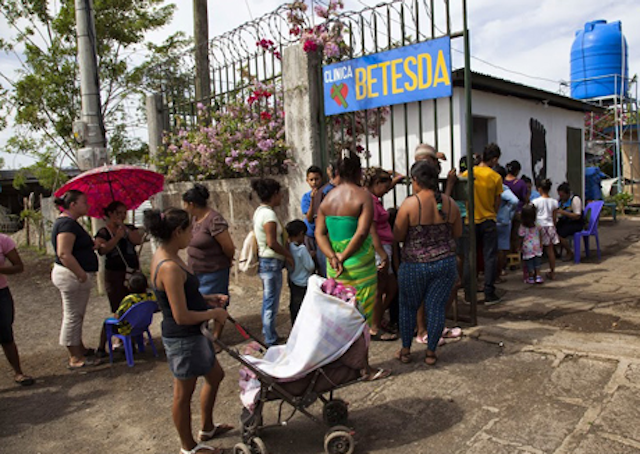 The Aspen Dental group worked in intense heat and fly-infested conditions, yet the reward of a smile and a hug from a patient who was no longer in pain put everything in perspective.

"The conditions are striking, especially compared to what we're all so lucky to experience in our day-to-day jobs," said Dr. Dustin Dixon, an Aspen Dental practice owner from Tampa, Florida. "It changes you and the benefit from it is exponential."

"There literally was blood, sweat, and tears, but I have never felt more proud in all my life," said Cook.

"I believe that the conditions are a minor aspect in comparison to the difference that you can make in someone's life," said Dr. Vincent. "I don't evaluate the conditions before I go on a trip. I just know that there is a need there for dental work and education and I want to play a part in providing that."

"The folks we treated have a tremendous need for dental care, and unlike us, who can search for a dentist on our computers and know that we can be seen within a day or two, it's heartbreaking to know the people there may never know when they will receive dental treatment again," said Dawn Pletz, a dental assistant from Hazelton, Pennsylvania.
This is not Dr. Vincent's first mission trip, and it won't be her last. "A colleague of mine at Aspen Dental who is an oral surgeon travels to Nicaragua frequently to provide dental care," she explained. "He shared with me the great need for dental work in Nicaragua, especially in providing restoration/fillings in order to attempt to save teeth. I knew it was something I wanted to take part in.

"I believe that something like this is worthwhile for my fellow dental professionals because we are helping other people who are less fortunate and unable to receive basic dental care," she continued. "If I am able to help a fellow human being have a better smile and better function and able to eat with no discomfort, no matter what the conditions or surroundings, it is worthwhile!"