Dental Fix RX appears on Top 200 Global Franchise Rankings
This is the first time the dental company has made the list, and a good part of the reason is its successful franchise model, as well as its oustanding service to dental practices.

Jul 6th, 2015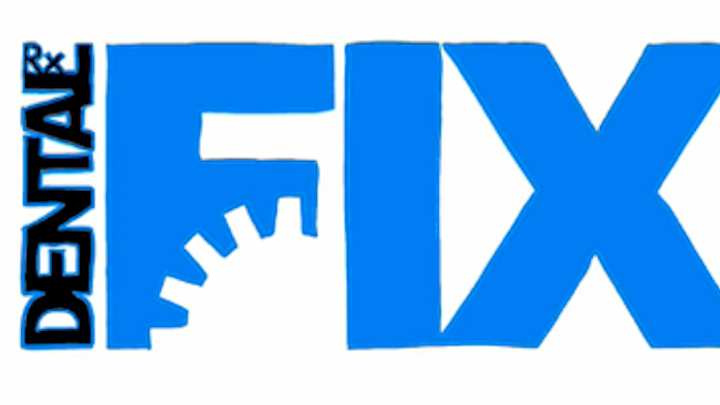 Entrepreneur Magazine recently ranked Dental Fix RX, the only mobile dental repair franchise in North America, No. 189 on the 2015 Top Global Franchise Rankings. This is the first time the company has appeared on the list.

"This company is successful because it is a great business model," said David Lopez, CEO and founder of Dental Fix. "Dental equipment always breaks and dentists need it fixed fast. Our van operators are small business owners, so their level of customer service is much higher than what dentists are currently receiving."

"Being named to this list is a testament to the customers and franchisees who have believed in Dental Fix's mission and vision," he continued. "We are meeting needs in the dental practice industry and we are excited about what the future holds for Dental Fix and our customers."

Entrepreneur Magazine ranks the top 200 global franchises annually and publishes the list in its July edition. Hundreds of U.S. and Canada-based franchises are recognized and the list ranks the top North American franchisors with international franchisees. Rankings are determined by each company's 2015 Franchise 500 score and adjusted to give extra weight to international size and growth.
When asked what sets Dental Fix apart, Lopez said, "The franchise has a very low initial investment and the hours of operation are Monday through Friday. We have a very experienced team of people that are doing a great job supporting the franchise owners."

When Lopez came up with the idea for a mobile dental service company, he said, "I knew that the financial model for a van is very good. I understand the needs of a dental office because of my background. If you offer a better service for a better price, you have a great business."
Customers are happy because they'repaying less money and getting faster service with better customer service. The company hopes to expand to 500 vans in North America by 2020.
Founded in 2009, Dental Fix is one of the country's fastest growing service franchises, and the only mobile dental equipment repair franchise in North America. Serving more than 10,000 dental offices across the U.S., Canada, and Mexico, the company is committed to providing the best in repair, service, and maintenance of dental equipment. Dental Fix has more than doubled its customer base in two years and has increased its franchise locations by 33% since 2014.
For more information about Dental Fix RX franchise opportunities, visit dentalfixrx.com/franchise/.