Acteon North America announces changes to sales management team
Acteon North America announces five changes to sales management team.

Jul 23rd, 2015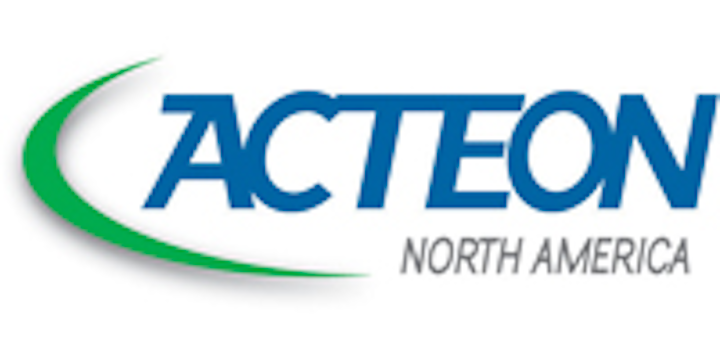 Acteon North America has announced the following changes to its sales management team, effective immediately: Cristi Carlson, RDH, named southeast regional sales manager Cristi joined Acteon in November 2011 as a territory representative covering the state of Texas. Cristi grew the territory tremendously, winning Salesperson of the Year awards in both 2012 and 2013. She was also the first recipient of the Wyatt Wilson Award for sales growth in 2013. In 2014, Cristi became the western regional sales manager for Acteon and has now transitioned to manage the newly formed Southeast region. Cristi currently resides in Austin, Texas, with her husband and daughter.
Tripp Woods named northeast regional sales manager
Tripp Woods is now Acteon's northeast regional sales manager. He arrived at Acteon with over 10 years of dental experience and sales management. Since 2005, he has held positions in dental sales as a territory manager covering North Carolina and South Carolina, a district manager, and most recently a regional sales manager covering the Atlantic and Southeast regions. Tripp has a bachelor's degree in marketing from Clemson University, and he currently resides in Charlotte, North Carolina, with his wife and two children.
Jeff Durrbeck named western regional sales manager
Jeff Durrbeck brings 14 years of dental sales and management to Acteon. Prior to joining Acteon,he exceeded sales goals and developed future sales leaders for other dental manufacturers. As a transformational leader, he has been able to expand business geographically, turning around underperforming territories and enhancing the culture both within the organization and with dealer partners. Jeff's goal is to expand Acteon'smarket share in the western US through the hiring and training of top performers who will partner with Acteon's dealers. Jeff resides with his family just outside of Denver, Colorado.
Tania Martin named Canadian national sales manager
With a master's degree in business, entrepreneurship, and technology from the University of Waterloo in Ontario, Canada, Tania has been helping individual dental practices build their businesses for several years. She has 10 years of experience in field sales across varied industries and has consistently driven sales and identified new opportunities for all of them. Tania lives near Toronto, Canada, with her son and their beloved dog, Bella.
Katy Kjartanson named North American special markets manager
Katy joined Acteon in 2012 as a territory representative in southern California and enjoyed tremendous success growing both sales and relationships. She will now be managing Acteon's school and government business, as well as growing brand awareness with group practices and dental service organizations (DSOs).