June Warren Lee, DDS, Named Recipient of the 2004 Lucy Hobbs Taylor Award
AAWD is proud to announce Dr. June Warren Lee as the 2004 recipient of the Lucy Hobbs Taylor Award.
Sep 1st, 2004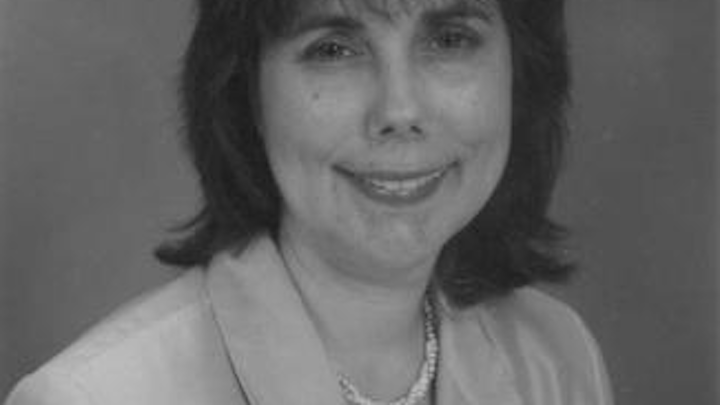 AAWD is proud to announce Dr. June Warren Lee as the 2004 recipient of the Lucy Hobbs Taylor Award. June is a shining example of why this award was created — to honor women dentists who have made significant contributions in civic, cultural, and humanitarian efforts, promoting a positive image of women in dentistry.
Among her many contributions and accomplishments are the following:
Currently serving as regional director for the Academy of General Dentistry (Region 1)
Served as president of the Massachusetts Academy of General Dentistry, 2003
General chair, 2004 Yankee Dental Congress
Served as president of the American Association of Women Dentists, 1991
Her colleagues say it best. Dr. Barbara Mousel, 2000 recipient of the Lucy Hobbs Taylor Award, writes, "Dr. Lee's most outstanding accomplishment is serving as a mentor for many colleagues, especially those in AAWD. I am fortunate to count her as one of my mentors." Dr. Mary Hayes adds, "She is someone who exemplifies persistence and success, showing by example what it is to be a leader."
Dr. Lee was honored, along with 2003 recipient Dr. Trucia Drummond, at the annual meeting of the American Association of Women Dentists on Sat., July 10, in Anaheim, Calif. Following are excerpts from Dr. Lee's acceptance speech ...
---
"I feel extremely honored to receive the Lucy Hobbs Taylor Award from the American Association of Women Dentists. It is indeed a privilege to accept it from a very dear friend of many years, our president, Dr. Jean Furuyama. And to make things even more memorable, I share this distinction with another cherished friend, Dr. Trucia Drummond, the 2003 honoree.
I can't even begin to describe how surprised and overwhelmed I was to learn that I would receive this distinguished award bearing the name of the first woman to earn a dental degree in this country in 1866. She was a woman of immense courage, dedication, and intellect, something that can also be said about Dr. Jane Selbe, our first Lucy Hobbs Taylor awardee, and all of the other fine women dentists so honored in her name. I feel tremendously humbled to be placed in such company.
Throughout my professional life, I've enjoyed learning about the history of women in dentistry. I've been inspired by stories of Dr. Taylor and many other brave, remarkable women including Dr. Emeline Roberts Jones of Connecticut, the first U.S. woman to practice dentistry in 1859 after completing an apprenticeship with her dentist-husband; Dr. Ida Grey Nelson Rollins, the first African-American woman dentist, who graduated from the University of Michigan in 1890; and Dr. Gillette Hayden, third AAWD president, who, with Dr. Grace Spaulding, our sixth president, founded the American Academy of Periodontology in 1914. There are countless others whose stories are inspirational. I encourage all of you to learn more about our extraordinary heritage and remember that each of these women faced incredible challenges to make the road forward easier for you and me.
On the other hand, we don't need to look to the past to find heroines — we have some amazing women dentists among us now whose professional achievements are significant. Our past and present officers are all women who have unique accomplishments and wonderful stories to tell. In addition, we have many renowned women clinicians, researchers, academicians, administrators, federal service officers, and private practitioners recognized in the ADA News, in our journals, and at professional meetings. In the years since my dental school graduation in 1977, much has changed. Women in dentistry are numerous, prominent, and successful. So much so that there are many women whose marvelous work goes unrecognized. I'm sure we all know many unsung heroines who've never received acknowledgment, but who do tremendous things for our profession. For me personally, one of my heroines is Dr. Val Pasquantonio, who welcomed me into the Women's Dental Society of Massachusetts in 1977. She has made it her personal quest to mentor dental students and new graduates. Over the years, she's worked with virtually no recognition for WDS, AAWD, Massachusetts Dental Society, and the AGD, and she continues to inspire me with her efforts. She is one of the people who helped me realize that I, too, could find my own special calling.
In accepting the Lucy Hobbs Taylor Award, I would like to recognize Dr. Pasquantonio and all of the other women dentists who have given me so much support and friendship throughout my 27 years as a dentist. Anything I've managed to do for dentistry has been done with their encouragement, guidance, and belief in my abilities. I would like to thank my colleagues, mentors, and dear friends in AAWD, especially Dr. Furuyama and my nominators, Drs. Mary Hayes and Barbara Mousel, as well as my extremely loving and supportive husband, Dr. Bill Lee, for helping me to be the person I was meant to be.
In closing, AAWD is an organization that has weathered many changes since its inception in 1921, but we need this organization now more than ever before. With all of our dental societies, academies, and associations, AAWD is the only place where we can revel in being women first and dentists second. AAWD gives me a sense of being at home, among friends. It's a place where I find peace, balance, and serenity. This is why receiving the Lucy Hobbs Taylor Award means so much to me, coming from the organization and the people I love. I will cherish this great honor for all of my days."
---
Congratulations, Dr. Lee! We thank you for your dedication and inspiration to women dentists everywhere.