Practice Tips
Dr. Jean Furuyama offers quick, useful suggestions about clearance tabs. Choose the widths you need so you don't over-reduce the prep.
Oct 20th, 2008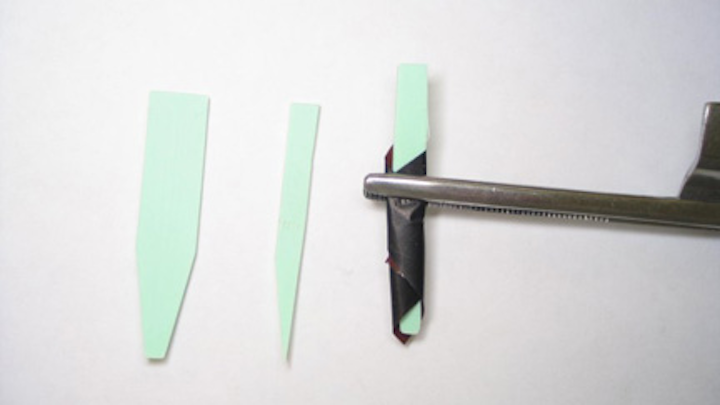 By Jean Furuyama, DDS
Clearance for crown preps —
Belle De St.Claire (www.kerrlab.com) makes flexible occlusal clearance tabs of various widths. Choose the width you need (usually 1.5 mm for regular PFMs; 2 mm for CEREC and all porcelain crowns). Wrap articulating paper around the clearance tabs and have the patient bite and grind backward, forward, and from side to side. This way you can see exactly where you need to reduce and don't over-reduce the prep. When you can easily slip the tabs out, you know you have made enough room. You may need to trim the tab lengthwise when getting clearance for narrow teeth before you cover it with the articulating paper.
Jean Furuyama, DDS, has been in private practice in Manhattan, N.Y., since 1981. She is a past president of the American Association of Women Dentists, a member of the New York State Dental Board, and is president of the Japanese Medical Society of America. You may contact Dr. Furuyama by e-mail at jfuruyama@aol.com.