New products to see at the 2014 GNYDM
Many new products will be on display in the exhibit hall at the 2014 Greater New York Dental Meeting.

Nov 24th, 2014
Editor's Note: This article first appeared in the November 2014 issue of Dental Economics.See the full issue here.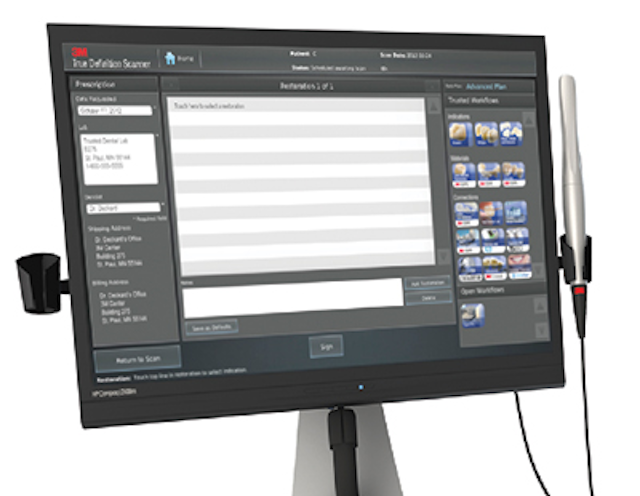 Booth #4618
3M ESPE
The True Definition Scanner is more consistently accurate than leading systems on the market. Unlike many systems that are "closed," 3M True Definition Scanner digital impression files can be used with any system that accepts Standard Tessellation Language (STL) files, and the scanner provides seamless integrations to a broad range of CAD/CAM, digital implant, and orthodontic appliance workflows. For more information, visit 3M.com/TrueDefinition.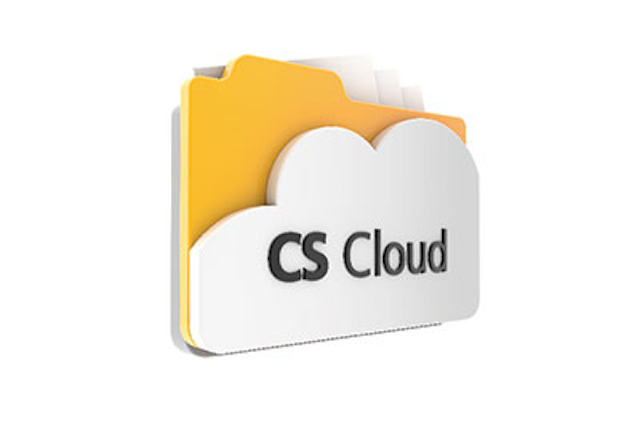 Booth #3228
Carestream Dental
CS PracticeWorks Cloud is Carestream Dental's fourth cloud offering. The platform gives practices the tools they need to work smarter - anytime, anywhere. Use with any device with Internet connectivity. The cloud version of CS PracticeWorks also includes several enhanced features to improve practice workflow, such as the Patient Attachments and Doctor's Work Queue functionalities, the eReminders module, and 2015 CDT codes, to name just a few features. ICD-10 codes will also be available in 2015. Visit carestreamdental.com for more information.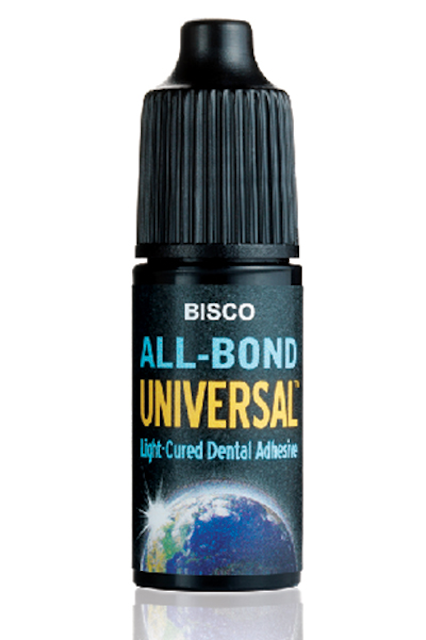 Booth #1200
Bisco Dental Products
Bisco's All-Bond Universal is the culmination of over 30 years of adhesive research. All-Bond Universal combines etching, priming, and bonding in a single bottle. Unlike other one-bottle adhesives, All-Bond Universal can be used with both direct and indirect restorations, bonds to all indirect substrates, and is compatible with all composite and resin-based cements without an additional activator. The versatility of All-Bond Universal makes it an indispensable part of any dental practice. Learn more at bisco.com, or call (800) BIS-DENT.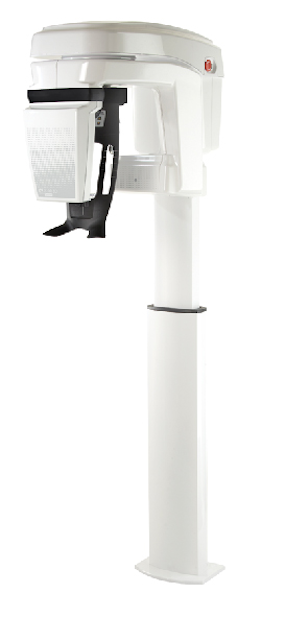 Booth #3228
Carestream Dental
Combining an award-winning 2-D imaging platform with the power of 3-D, the CS 8100 3-D System covers a broad range of applications. The system has four selectable fields of view and a fast-scanning mode that confines radiation to the area of interest for improved patient safety. The unit is compact enough to fit into any practice - large or small - and offers the highest image quality for the investment, making CBCT imaging more accessible and the CS 8100 3-D system ideal for daily use. Visit carestreamdental.com for more information.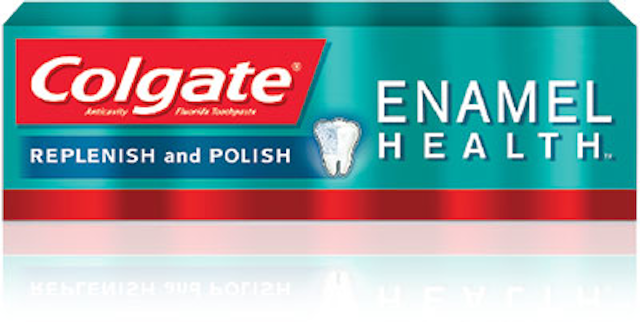 Booth #2826
Colgate
New Colgate Enamel Health transforms enamel from rough and weakened to smooth and strong! New Colgate Enamel Health utilizes a unique active fluoride formula that works in two ways:
- Replenishes natural calcium and phosphate back into weakened enamel to fill in rough spots
- Gently polishes the tooth surface so it's smoother, making bacteria less likely to stick
For free samples of new Colgate Enamel Health and to see demonstrations of the science, visit Colgateprofessional.com/EnamelHealth.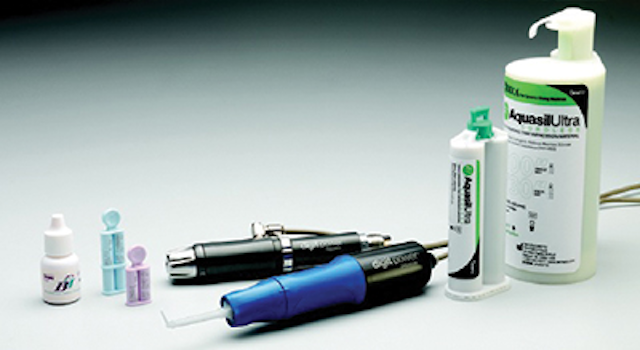 Booths #2600, 2800
Dentsply Caulk
A breakthrough in impression making is finally here. The new Aquasil Ultra Cordless uses a precise, ultra-fine, intrasulcular tip and air-powered dispenser to give you 70% faster placement time. To learn more about how impression making has finally been made easy, visit our booth, call (800) 532-2855, or go to aquasilultracordless.com.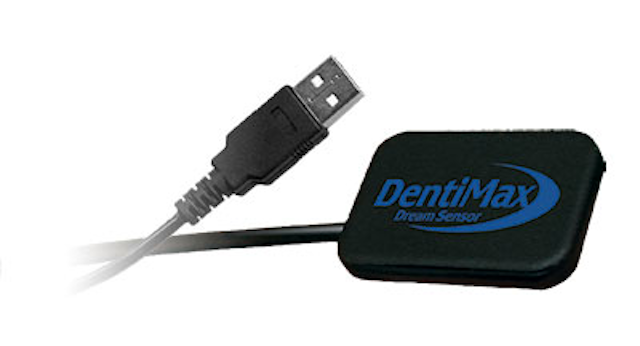 Booth #5421
DentiMax
DentiMax Digital Sensors produce phenomenally crystal-clear X-ray images that are the best in the industry. The sensors have received numerous accolades, including an "Excellent-Good" rating from the independent Gordon J. Christensen Clinicians Report. At just 5.41 mm thick, they are the thinnest CMOS sensors on the market. DentiMax Digital Sensors are compatible with all versions of Windows and bridge to virtually all practice management software systems, including Dentrix, Eaglesoft, Practice Works, Easy Dental, and Softdent. Call (800) 704-8494 or visit dentimax.com today.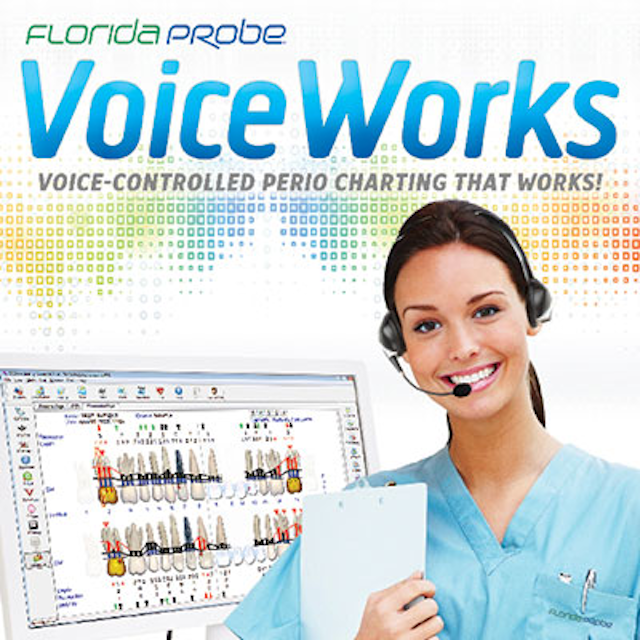 Booth #3612
Florida Probe
VoiceWorks is the fastest voice-controlled perio-charting system ever created, and it works in noisy dental operatories. It allows you to chart a full periodontal exam without an assistant, using our special noise-cancelling wireless headset and software. Use with your own periodontal probe, or create a Hybrid System with our Dolphin disposable probe. A three-month risk-free trial and show discount are available. Stop by booth #3612 to see a quick VoiceWorks demo or go to FloridaProbe.com/betavoice.
Booth #3012
GC America Inc.
GC America Inc. introduces G-aenial Bond Unit Dose as an addition to the highly-rated G-aenial Bond. G-aenial Bond is a seventh-generation, one-step, self-etching bonding agent. This product was designed specifically for the "selective etching" technique, meaning that bond strengths will be enhanced no matter what technique (self-etch, dentin, or etch-and-rinse on enamel) the professional uses. With improved shear bond strength to both dentin and enamel, this is an excellent choice for all of your bonding needs. Learn more at gcamerica.com.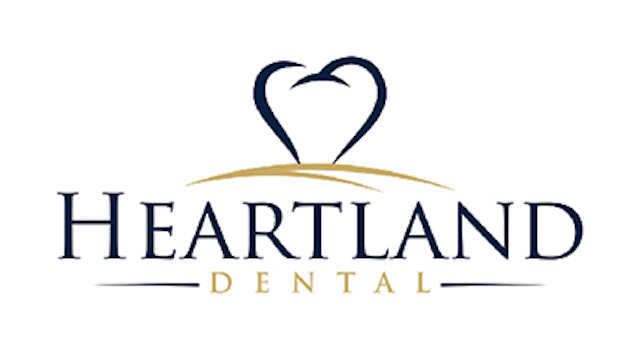 Booth #2209
Heartland Dental
As the largest dental support organization in the country, Heartland Dental offers administrative support services and rewarding careers to dentists and team members of all experience levels. Heartland Dental supports new and experienced dentists and practice owners who want to focus on patient care, lead effectively, and practice on their own terms. For more information, visit heartland.com.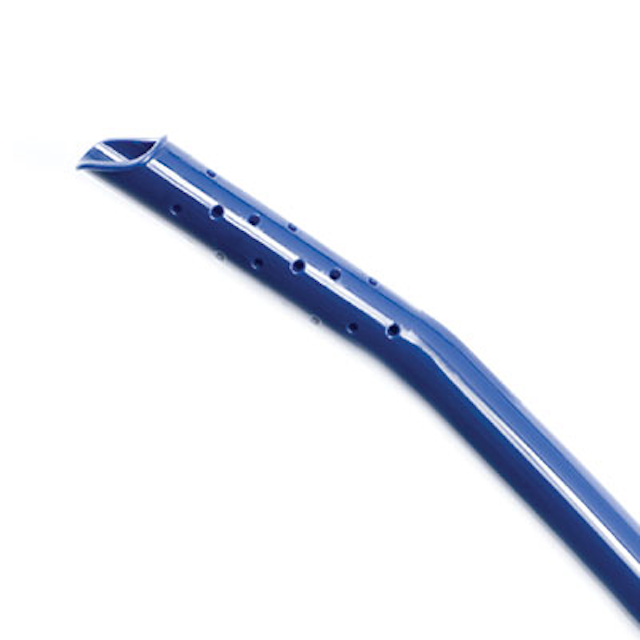 Booth #1002
Ghost Manufacturing
Ghost Manufacturing's Multi-Axis Spiral Suction (M.A.S.S.) is the first and only HVE tip that prevents tissue draw-in, allows for continuous suction even if the end is occluded, and serves the function of an HVE tip and saliva ejector. In addition, the M.A.S.S. tip offers more ergonomic hand positioning, a better field of view, a rigid barrel wall to allow for retraction, a rounded edge to prevent tissue trauma, and quieter performance than traditional HVE tips. For more information, visit masssuction.com.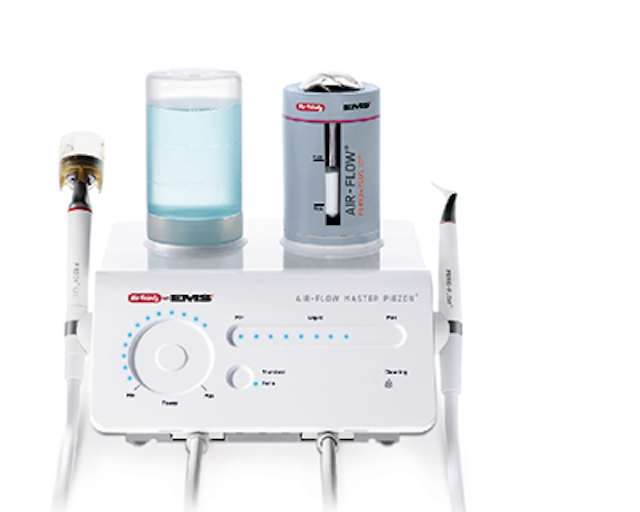 Booth #1400
Hu-Friedy
Hu-Friedy recently announced a strategic alliance with Switzerland's EMS to deliver advanced prophylaxis technology with Piezon and Air-Flow technologies. One of the new devices, the Air-Flow Master Piezon, combines three application systems - piezoelectric scaling, supragingival air polishing, and subgingival air polishing and biofilm removal - in one sophisticated, easy-to-use unit. To learn more, visit hu-friedy.com/HFEMS.

Booth #2817
Ivoclar Vivadent
Adhese Universal is a new single-component, light-cured universal adhesive for direct and indirect bonding procedures. Compatible with all etching techniques, Adhese Universal is the only universal adhesive available in the VivaPen delivery form, as well as in the traditional bottle delivery form. Unlike other products on the market, the VivaPen delivers up to 190 single-tooth applications, maintaining consistently high bond strength over time because of the unique VivaPen design. To learn more, visit ivoclarvivadent.com/en/self-etch-adhesives/adhese-universal.

Booth #3237
NSK Dental
The new Ti-Max Z series is the most powerful air-driven handpiece set on the market today, providing an unprecedented 26W of power for the standard head (Z900L) and 23W for the miniature head (Z800L). The solid titanium body is ergonomic and includes NSK's new Duragrip coating, which makes the surface easier to hold. Plus, the offering is completed by a Quattro (four-port) water spray, a 30-month warranty, and the availability of multiple back-end types to fit competitors' couplers. Visit nskdental.us to learn more.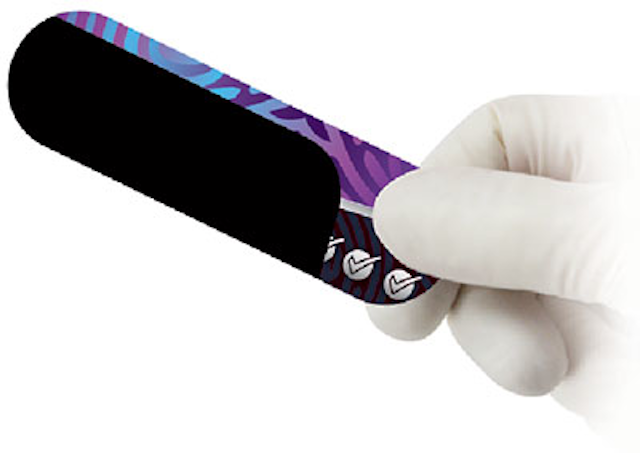 Booth #1106
Microcopy
The new Bite-Chek articulation film from Microcopy boasts an innovative, "easy-grip" handle to simplify occlusal adjustments without the need for forceps. Bite-Chek accurately marks the points of contact, minimizing the possibility of "too high" an occlusion. Contrary to competitive options, Bite-Chek helps patients close their bite completely, eliminating mandibular reflexes that can skew the occlusion, resulting in an accurate mark that makes adjustment easy to interpret. Sold exclusively through Microcopy at (800) 235-1863 or BiteChek.com.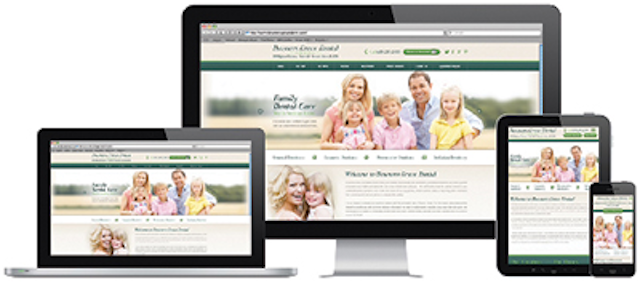 Booth #1624
Officite
Officite now offers the latest wave in mobile website technology - responsive mobile design. Give your practice the full functionality and enhanced user experience of a mobile website ... without the mobile website. To learn about what responsive mobile design can do for your practice, visit Officite online at officite.com/dental/mobile.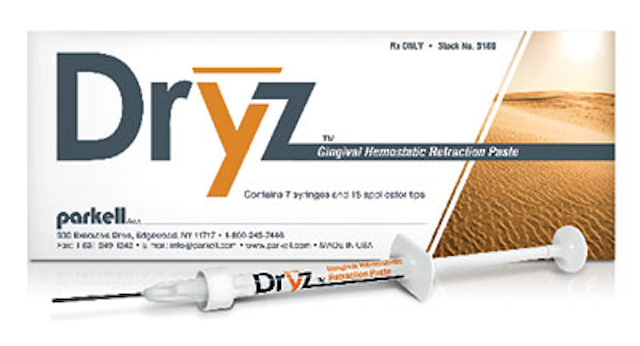 Booth #1009
Parkell Inc.
Parkell's Dryz Retraction Paste stops gingival bleeding and seepage that may interfere with your impression taking. Dryz is terrific for use alone or in conjunction with retraction cord and compression caps. The light green color of Dryz contrasts with gingival, blood, and tooth structure, making it easy to see where the material has been placed. Dryz is also great when placing rubber dam clamps (to control bleeding), bleaching teeth (to manage moisture), and restoring subgingival cavities.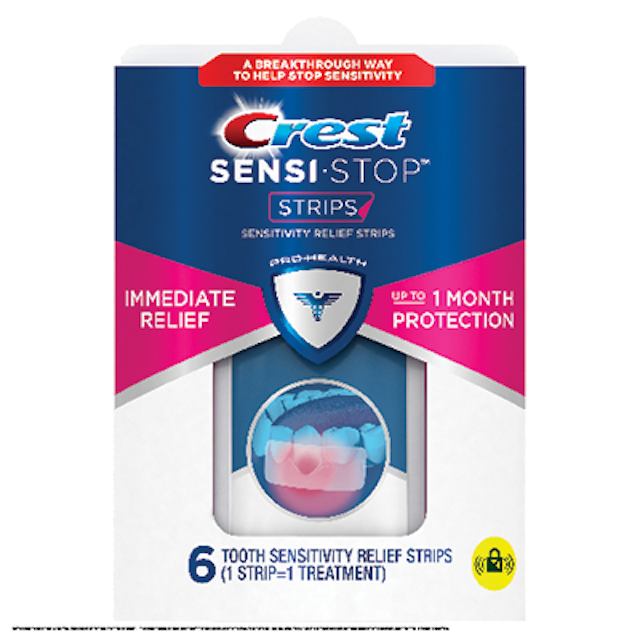 Booth #1226
Procter & Gamble Co.
Introducing Crest Sensi-Stop Strips with breakthrough technology designed to deliver immediate, targeted sensitivity relief. Extended contact locks in long-lasting protection.* Just one strip, applied for 10 minutes, can give patients up to one month of protection* against dentinal sensitivity. Thin, flexible strips contain oxalate gel on one side, covering the outer gumline of sensitive teeth. This allows the key ingredient time to form a lasting barrier, blocking dentinal tubules and helping relieve sensitivity.
*See package for usage instructions and additional information.
Booth #4800
Philips
Philips Zoom QuickPro whitening varnish takes five minutes to apply and whitens up to four shades. The secret is our two-layer technology. The 20% HP whitening varnish is followed by a sealant layer that dries in seconds, locking the HP layer into place. The patient leaves the office and brushes/wipes off the varnish 30 minutes later. With QuickPro, it's easy to add a whitening treatment to any appointment. Call (800) 422-9448 or visit philipsoralhealthcare.com.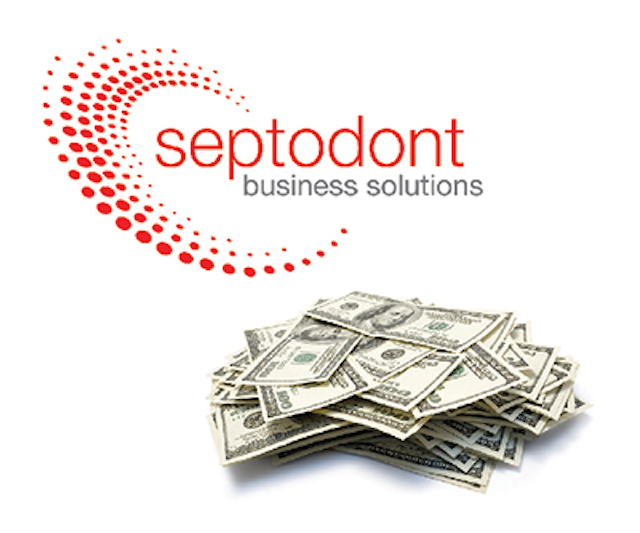 Booth #3219
Septodont
Pain control should be about what is best for your patients and practice. That's why Septodont developed Septodont Business Solutions to fix the annual cost of your pain control products and reimburse you if you exceed the fixed cost. Plus, subscribers can get up to 16 boxes of OraVerse during the subscription year. With Septodont, you get predictable performance, predictable "guaranteed quality," and now, predictable pricing. For more information, call (800) 872-8305 or visit septodontusa.com.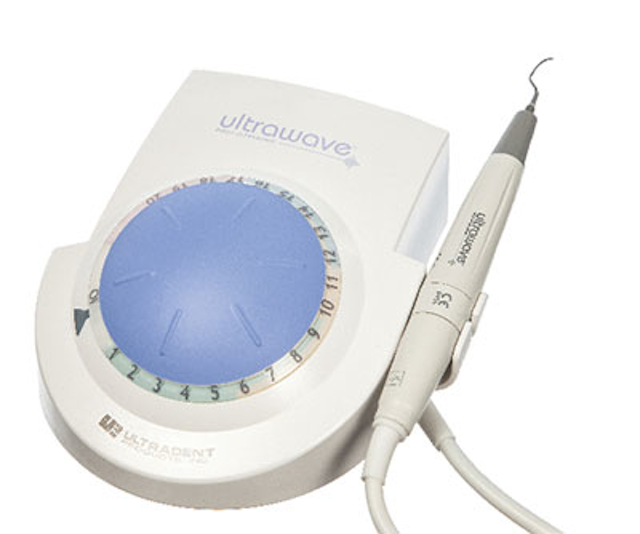 Booth #409
Ultradent
Introducing a new line of piezo ultrasonic devices from Ultradent Products, Inc. for the clinician seeking a power scaler that is gentle to the tooth surface while also powerful enough to remove the toughest calculus. Thanks to intuitive Reflex technology, both Ultrawave and Ultrawave XS offer optimized performance, reduced chair time, and more comfort for patients. To learn more or purchase Ultradent's new Ultrawave and Ultrawave XS piezo ultrasonic units and handpieces, please call 800.552.5512, or visit ultradent.com.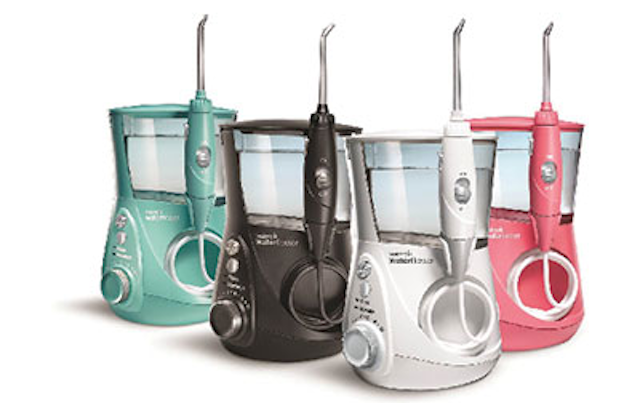 Booth #4005
Water Pik Inc.
This is the dawning of a new age in Water Flossing. Introducing the new Waterpik Aquarius Professional Water Flosser. The Aquarius is the easy and more effective way to floss, and the most advanced water flosser ever. The Aquarius includes a water on/off control on the handle, two flossing modes (Floss and Hydro-Pulse Massage), an LED information panel, a flossing timer and pacer, and seven water flosser tips. And now Aquarius comes in four great designer colors. For more info, visit our booth or go to waterpik.com.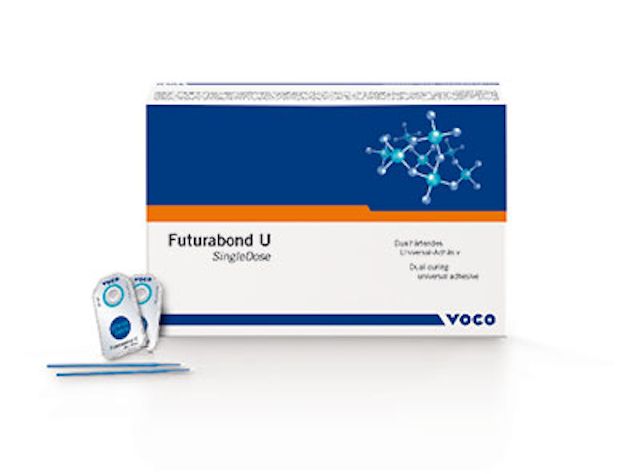 Booth #3201
Voco
Voco's Futurabond U is the first single-dose, dual-cure universal adhesive that does not require additional primers or activators. Futurabond U is for all your adhesive dentistry, giving you the options of self-etch, selective-etch, or total-etch. There are no solvent evaporation concerns, and the user has fresh chemistry each and every time. Futurabond U has high bond strengths to both dentin and enamel. Futurabond U can be applied dry in one fast and easy coat and cured in 35 seconds. For more information, visit voco.com/us/products/_products/futurabond_u.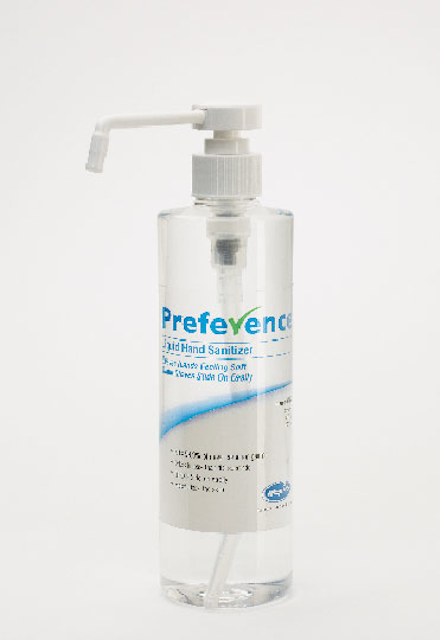 Booth #533
Whip Mix
Developed for use in the dental operatory and lab, Preference kills 99.9% of the most common germs associated with cross-contamination. As opposed to the many gels on the market, Preference is a liquid-based product that dries very quickly, usually in less than 10 seconds. The fast-drying nature and added emollients in Preference allow for the easy donning of surgical gloves, while leaving skin soft and supple. In a blind survey of more than 70 dental professionals, Preference was favored 3:1 over the industry's leading liquid sanitizer. Learn more at whipmix.com.