New lineup of expert speakers expands scope of Carestream Dental's Dental Summit
An updated list of expert speakers at the Carestream Dental's Dental Summit will present on a wide variety of topics during the two day summit.

Sep 30th, 2014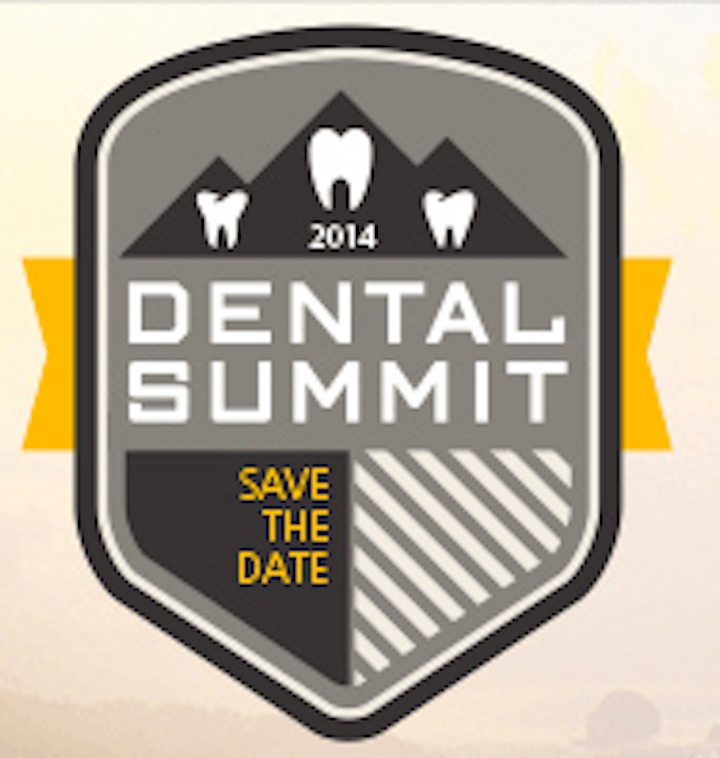 The new format of the Dental Summit, previously the Dental Users' Conference, includes an array of expert speakers covering a range of compelling hot topics relevant to the dental industry.
"The scope of the Dental Summit was expanded this year to include professionals from across the field of dentistry—as well as returning Carestream Dental CS Imaging, CS SoftDent and CS PracticeWorks users—and our educational sessions reflect that," Mary Conditt, director of clinical affairs, U.S. digital, Carestream Dental, said. "Such a broad mix of attendees means a variety of new speakers covering topics such as customer service, practice transition, HIPAA, social media and community involvement. Of course, there will also be plenty of sessions scheduled to train and enhance the experience of our software users, as well."
The Summit will feature not one, but two keynote speakers to kick off each day and motivate attendees for the courses ahead.
On Friday, Nov. 7, Keynote speaker Bob Spiel, Spiel & Associates Consulting, kicks off the Dental Summit with "Winning It! Leading Out and Breaking Barriers in Your Practice, at Home and in Life." According to Spiel, inspired personal and group leadership is the backbone of every exceptional practice—and the foundation of genuine success in life.
The following day, Nov. 8, keynote Mark Hyman, D.D.S., Cosmetic & Family Dentistry, presents "A Day in the Life of a Top Gun Dental Team." Attendees can listen, learn and laugh through a fast paced, humorous review of "a day in the life" of a dynamic real-world private dental practice.
Industry experts will also speak to up-and-coming issues in the dental industry during the Summit. Speakers and sessions include:
Friday, Nov. 7
• Karen Gregory, Total Medical Compliance, presents "Complying with the HIPAA Omnibus Final Rule: You Can Be Successful!"
• Adele Reische, Synergy Practice, presents "Elevate the World: How Giving Can Be Your Best Practice."
• Reische details her own community involvement during a Lunch and Learn on Friday, "Get Started, Take it to the Next Level with Alana Smiles and Adele Reische."
• Kent Smith, D.D.S., SleepDallas.com, presents "Sleeping with the Enemy."
• David Little, D.D.S., Professionals in Dentistry, presents "Implant Dentistry: Enhancing Diagnosis, Case Acceptance, Outcomes."
• Richard Steinberg, D.D.S., North River Dental, presents the interactive workshops "Digital Impressions & Chair Side Restorative Dentistry—Part 1" and "Streamline Your Practice with Digital Impressions—Part 2."
• Shannon Pace-Baker, Contemporary Product Solutions, presents "The Dental Concierge."

Saturday, Nov. 8
• Rita Zamora, Rita Zamora Connections, presents "Keys to Social Media Marketing Success."
• Joel Small, D.D.S., Hamilton, Small & Associates, presents "Building Wealth through Creative Practice Transitions."
• Rosemary Bray, Bray Consulting, presents, "Extraordinary Service—A Dental Necessity!"
The Dental Summit is now open to all dental professionals, as well as CS Imaging, CS SoftDent and CS PracticeWorks users, and takes place Nov. 7-9, 2014, Atlanta, at the Renaissance Waverly Hotel.
For more information about the speakers, all educational sessions or to register, visit www.carestreamdental.com/dentalsummit. Use #csdsummit on Twitter and Facebook to stay up-to-date with all the latest news about the Dental Summit.
Related Articles
Dental Summitt registration is now officially open
Corporate forum at AAP annual meeting demonstrates the value of CBCT to surgical outcomes