National Children's Oral Health Foundation to hold virtual Tooth Fairy Ball and online auction
National Children's Oral Health Foundation: America's ToothFairy will hold a Virtual ToothFairy Ball and Online Auction November 1-24.

Oct 16th, 2014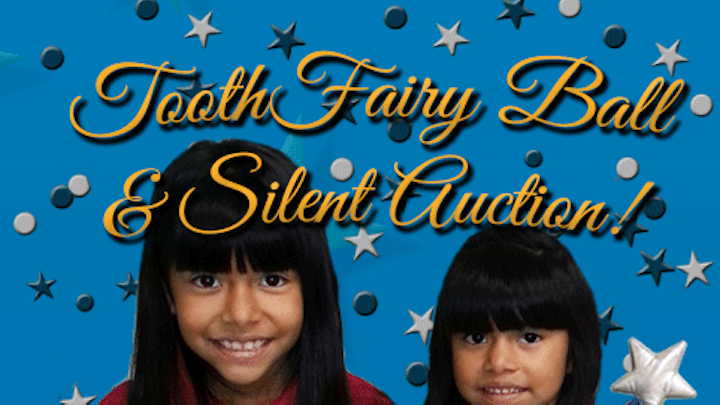 National Children's Oral Health Foundation: America's ToothFairy (NCOHF) will hold a Virtual Tooth Fairy Ball and online auction November 1-24 to engage caring companies and individuals across the dental industry in saving the smiles of vulnerable children.
Corporations and individuals participate by purchasing virtual "tables" for $5,000 and/or by donating items for the silent auction. Each table sponsor will have a $5,000 ToothFairy Grant awarded in their name to an NCOHF Affiliate community clinic or program serving at-risk children. Thanks to generous underwriters, 100% of event proceeds will be allocated to help children in need.
Table sponsors include the following generous individuals and corporations: 3M ESPE, 3M ESPE Retired Execs, A. Titan, Align Technology, Inc., BAE Systems, Benco Dental, Dr. Gordon Christensen, Darby Dental, Dentsply, DMG America, Dudnyk, Mr. Henk van Duijnhoven, Hanley Wood Marketing, Henry Schein, IQ Dental, Mr. Thomas and JoAnn Prescott, SciCan, Dr. Cherilyn Sheets and Mr. Mark Moehlman, Sirona, Sulzer Mixpac AG, TSC EcoSolutions, Ultradent, Wiederman & Associates, and Wunderman.
Silent auction items for dental practices include:
· A day with Dr. Gordon Christensen including a private mini course, facility tour and lunch for four people at his Utah research center
· Nomad Handheld Intraoral X-Ray Device and choice of handpieces from KaVo Kerr Group
· M11 UltraClave Automatic Sterilizer from Midmark
· Pelton & Crane Helios 3000 LED dental light (including installation)
· LED Plus Curing Light, Pioneer Elite Laser, and NC350 II Electric Lab Engine from Patterson Dental
· Hands-on Course and Continuing Education DVDs from Practical Clinical Courses
· "Over the Shoulder" practice observation day and dinner with Drs. Cherilyn Sheets, Jacinthe Paquette and Jean Wu
· VALO Cordless Broadband LED Curing Light from Ultradent
· 3D Cube Printer and Sense 3D Scanner from 3D Systems
· Icon Smooth Surface Mini Kit and Icon Proximal Mini Kit from DMG America
· STATIM from SciCan
· Collection of products from Pac-Dent International, Inc.
· Diamond products from Komet USA
· Vanish White Varnish from 3M ESPE
· Collection of DEFEND products from Mydent International
· Products from Sirona
The auction will also include entertainment, event tickets and collector's items including:
· Private suite for the Washington Capitals vs. Detroit Red Wings at Verizon Center
· Private Alpha Omega wine tasting including dinner at Press Restaurant in Napa Valley
· Alpha Omega wine signed by winemaker
· Dinner for 6 at CityZen at the Mandarin Oriental in Washington DC
· "On the Glass" tickets to Minnesota Wild vs. New York Rangers
· 2 Champions Club Hospitality Badges to the 2015 US Women's Open
· Autographed sports memorabilia
"The Virtual ToothFairy Ball and Silent Auction is an excellent opportunity for companies and philanthropic individuals to join in a critical humanitarian cause—eliminating children's suffering from tooth decay—while also highlighting corporate brands and products," said Fern Ingber, NCOHF President and CEO. "All event proceeds will provide underserved children the vital oral health care they need to live healthy, successful lives."
Dental professionals, industry members and the general public are invited to RSVP for the event at www.ncohf.org which will provide them access to the auction website as well as free valuable programs for their practice.
Related Articles
Healthy reading for healthy smiles: New children's books promote oral hygiene
Toothbrushing: Science or child's play?