GLO Science wins gold at the prestigious 2014 Edison Awards
For the third consecutive year, GLO Science medals for their latest smile innovation, taking home the Gold for GLO Solo Teeth Whitening System.
May 14th, 2014
May 14, 2014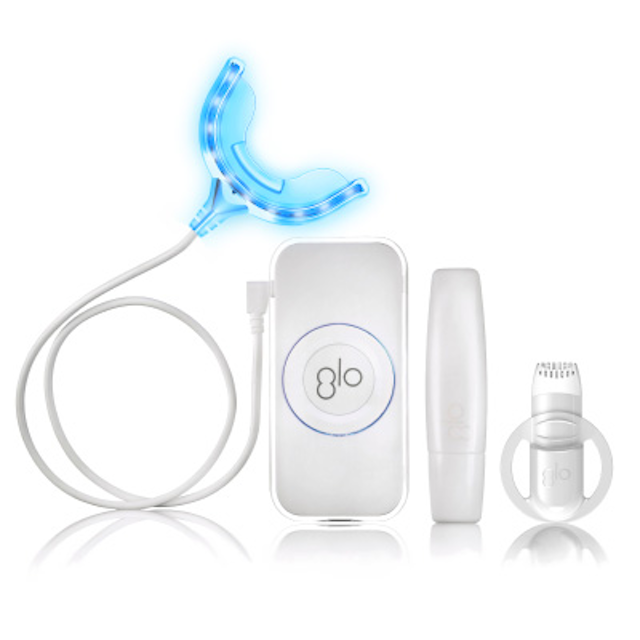 A true David vs. Goliath story, GLO Science joins the ranks among top pioneers with their third medal win at the internationally renowned 2014 Edison Awards, announced April 30, at the Edison Awards Annual Gala in San Francisco. The distinguished awards, inspired by Thomas Edison's persistence and inventiveness, recognize innovation, creativity, and ingenuity in the global economy.

Discover GLO Brilliant: At-home whitening device with heat and light technology

For the first time in Edison Awards history, beauty was recognized for innovation with a dedicated category in the 2014 awards. And for the third consecutive year, GLO Science medals for their latest smile innovation, taking home the Gold for GLO Solo Teeth Whitening System. GLO Science is in good company with finalists Solazyme and Coty, winning silver and bronze respectively. GLO Brilliant Teeth Whitening Device, the hero product that reinvented teeth whitening, medaled at 2012 Edison Awards in the "Consumer Packaged Goods Personal Care" category along with top industry leaders Philips and Proctor & Gamble. In 2013, Everyday GLO, an oral health teeth-whitening pen, won gold with Avon placing silver.

First-of-its-kind, GLO Solo delivers a unique, no-sensitivity gel formulation in a patented G-Vial delivery system to whiten teeth at home or on-the-go. No more messy trays or strips. No more inconvenience. In just 30-second applications, GLO Solo is clinically proven to whiten smiles three to five shades in only two weeks. GLO Solo G-Vials are ultra-chic, easy-to-apply and hermetically-sealed with patented technology, keeping the gel at its highest concentration for optimal efficacy. Affordable, accurate and pain-free, GLO Solo is the easy, fast way to whiten.

"It's exciting to see companies like GLO Science continuing Thomas Edison's legacy, challenging conventional thinking," said Frank Bonafilia, Edison Awards' executive director. "Edison Awards recognizes game-changing products and services, and the teams that brought them to consumers."

"We aspire to bring to life innovations that make it easy to have a beautiful, healthy smile, while providing game changing technology that eliminates the compromises of traditional whitening and oral health care in the dental office and at home," says Jonathan B. Levine, DMD and Founder of GLO Science. "We are humbled and honored to be recognized by the prestigious Edison Awards for the third year in a row, alongside some of the world's most elite brands. It celebrates our mission and reinvigorates us to turn out unique creations that positively impact the lives and smiles of our consumers."