Dental production update for July 2012 from Rick Willeford's "Willeford Watch"
Aug 29th, 2012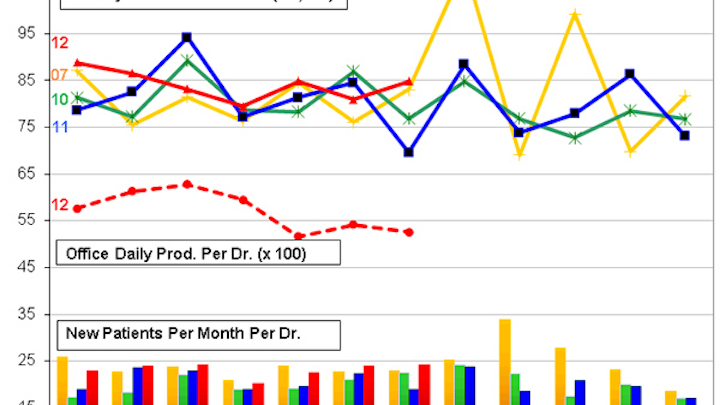 Recently, Rick Willeford, a dental CPA and advisor, released his "Willeford Watch" with dental production through July 31, 2012. He also compared those numbers to 2011, 2010, and 2007.
Some of the highlights include...

Total Office Production (per FTE Dr.): Trending up with July of $84,780 vs. June. $80,951.

Days Worked (per FTE Dr.): July of 18.87 vs. June of 19.75.

Daily Production (per FTE Dr.): July was $5,255 vs. June of $5,413.

To see the previous Willeford Watch, please click here.