StarDental Identafi award
StarDental's Identafi a finalist for the 2012 Medical Design Excellence Awards.
Apr 3rd, 2012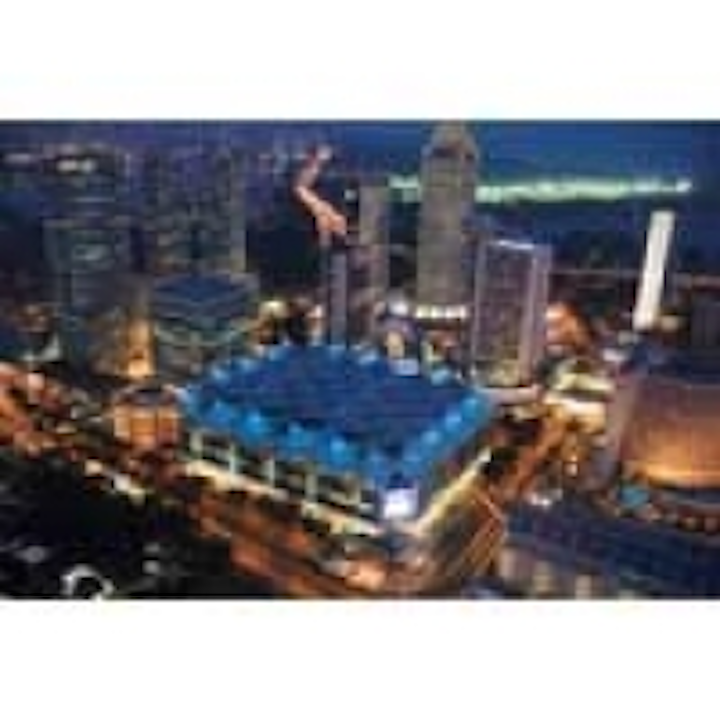 MALVERN, Pennsylvania--DentalEZ Group, a supplier of products and services for dental health professionals, has announced the Identafi oral cancer screening device has been selected as a finalist in the "dental instruments, equipment, and supplies" category for the 2012 Medical Design Excellence Awards competition. StarDental's Identafi is a screening device used for the detection of oral pathologies, including biochemical and morphological changes in the cells of the mouth, throat, tongue, and tonsils that may lead to oral cancer. The small, cordless, handheld Identafi uses a three-wavelength optical illumination and visualization system that allows dental professionals to identify oral mucosal abnormalities not visible to the naked eye.The MDEA (www.MDEAwards.com) is the medical device industry's premier design awards competition, and is an awards program that recognizes contributions and advances in the design of medical products. Related information, click here.Entries are evaluated on the basis of their design and engineering features, including innovative use of materials, user-related functions that improve healthcare delivery and change traditional medical attitudes or practices, features that provide enhanced benefits to the patient, and the ability of the product development team to overcome design and engineering challenges so that the product meets its clinical objectives.A comprehensive review of the entries was performed by an impartial, multidisciplinary panel of third-party jurors with expertise in biomedical engineering, human factors, industrial design, medicine, and diagnostics."It is such an honor to be recognized by the MDEA judges," remarked Rick Gross, senior product manager for StarDental. "Recently, there has been a tremendous amount of media awareness given to oral cancer, as well as the need for all dental professionals to be on the forefront of this deadly disease. We feel there's really a need for well-designed products that better assist dental professionals with oral cancer screening."Finalists in each of the competition's 10 categories were officially announced in the April 2012 issue of Medical Device and Diagnostic Industry (www.mddionline.com) magazine. The winners will be announced May 23, 2012, in Philadelphia, Pa. The ceremony will be held May 22–24 in conjunction with the MD&M East event (www.MDMEast.com) at the Pennsylvania Convention Center. MDEA winning products will be honored at the ceremony with bronze, silver, or gold-level awards in each category. One gold-winning product will be awarded "Best-in-Show." The MDEA program is presented by UBM Canon, the global advanced manufacturing and MedTech authority, and by Medical Device and Diagnostic Industry, the industry's central source for late-breaking news, information, and business intelligence. For more information, visit www.MDEAwards.com, www.dentalez.com, or www.Identafi.net.To comment on this subject, go to community.pennwelldentalgroup.com/.