Discus Dental names new vice president
Dr. Michael Miyasaki to lead professional relations, education, and help drive new product ideation.
Jun 3rd, 2010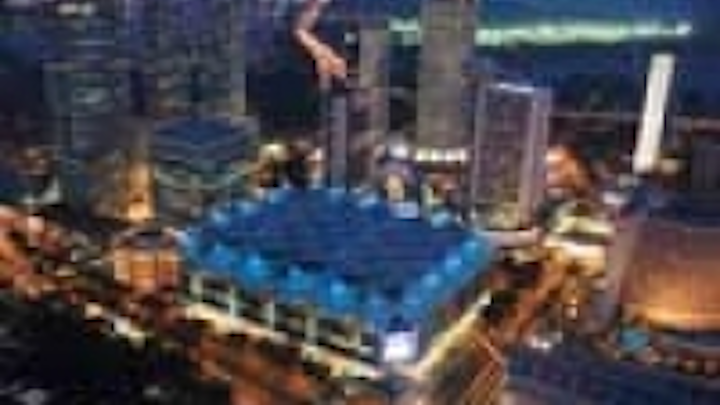 CULVER CITY, California--Discus Dental, an innovator of dental and oral-hygiene products and a leader in professional teeth whitening products, has announced the appointment of Dr. Michael Miyasaki as vice president of professional relations and advanced education."Dr. Miysaki brings incredible experience as a successful practice owner and dentist, founder of Principle-based Dentistry, president of Professional Relations and VP of International Operations at LVI and editor-in-chief of Dental Product Shopper," said Garrett Sato, EVP, global sales at Discus."Adding him to our team further reinforces to customers and the industry that this is a new Discus--that the company is taking a new approach to working with customers and bringing new products to market."In his new position with Discus, Dr. Miyasaki will oversee gobal clinical affairs for the Ccompany's regions, including North America, direct sales in Europe and Australia, and international dealer channel. He will develop new clinical education programs for customers, as well as Discus sales staff around the world. Dr. Miyasaki will also develop key opinion leader relationships for the company, as well as be the liaison between Discus and dental associations around the world. Dr. Miyasaki will also be a strategic player in the development and go-to-market strategies for new products, working directly with R&D, business development and marketing."I'm very excited about this new opportunity at Discus," said Dr. Miyasaki. "After spending time with the management and research and development teams, it is clear that Discus is on a great trajectory. I'm very excited to be a part of it allDr. Miyasaki graduated from the University of Southern California Dental School in 1987, and has practiced for many years in Las Vegas, where he focused on comprehensive dentistry and TMD treatment. He has utilized conservative treatments such as orthodontics and minimal-prep restorations. Dr. Miyasaki lectures and publishes internationally. He has taught for 20 years, 12 of which involved providing live-patient treatment courses. He will continue to practice in Southern California.More information is available at www.discusdental.com. To read more about Discus Dental, go to Discus Dental.To comment on this subject, go to community.pennwelldentalgroup.com/.