Isolite dryfield illuminator
Improved LED technology doubles the brightness of Isolite Systems'  product.
May 12th, 2010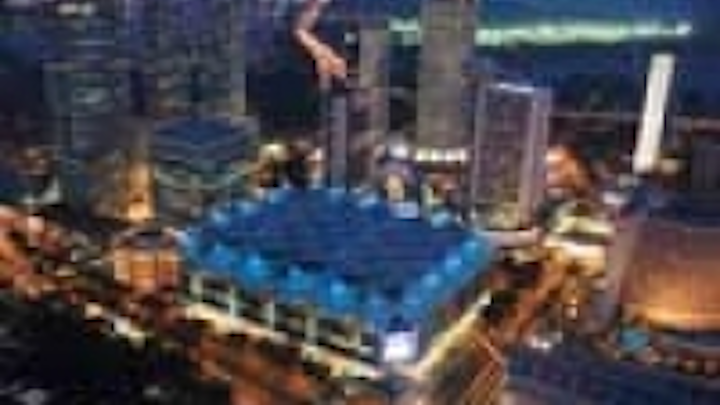 SANTA BARBARA, California--Isolite Systems, maker of dental isolation technology, will debut a bright, more technically advanced LED Smart Stick for the Isolite dryfield illuminator.The debut is scheduled to take place May 13 -16, 2010, during the California Dental Association's "The Art & Science of Dentistry" scientific meeting and exhibition at the Anaheim Convention Center. The Isolite dryfield illuminator is a dental isolation tool that combines the functions of light, suction, and retraction into a single device that solves many of the frustrations that dental professionals deal with daily. Isolite gently holds the patient's mouth open, keeps the tongue out of the working field, and guards the patient's airway while continuously evacuating saliva and excess moisture. The mouthpiece used with the device makes for a more comfortable experience for the patient, and allows dental professionals to complete procedures, on average, 30% faster. "We have seen exciting advances in LED technology and wanted to bring those advancements to our customers in a meaningful way, said Jim Hirsch, president of Isolite Systems. "We were able to double the light output for the Isolite and make other significant improvements in order to provide our customers with an even brighter, more robust product." The LED Smart Stick is a key component of the Isolite system and hosts the system's light source, cooling technology, and illumination settings. In addition to boosting the LED Smart Stick's light output by 100%, the engineering team at Isolite Systems made improvements to the structure and strength of the polycarbonate lens, improved the self-regulating cooling technology, and made the electronic component almost completely resistant to water/spray. The LED Smart Stick is a lighting system that comes in a package about the size of a computer flash drive. A single button controls five light-intensity settings, including a "CURE-SAFE" setting for working with light-sensitive dental materials. "Lighting is so absolutely essential to good dentistry," said Thomas R. Hirsch, DDS, founder and CEO of Isolite Systems. "If you have good light, you have less eye-strain, neck strain, shoulder and back strain. Even for doctors who work with overhead lighting and headlamps, Isolite provides a different kind of light. The light is emanating from within the patient's oral cavity and wraps around the working field. It adds considerably to visibility. Not just for the dentist, but also for the dental assistant."The Isolite dryfield illuminator, Isolite Systems' flagship product, has received recognition from the industry.The upgraded Isolite dryfield illuminator will be demonstrated May 13-15 along with the new Isodry, non-illuminated dental isolation system during the CDA's scientific session and exhibition. Isolite Systems will exhibit at Booth #202. For more information about Isolite Systems and its products, including clinical videos, visit www.isolitesystems.com or phone (805) 560-9888.To read more about Isolite, go to www.dentistryiq.com/index/display/article-display/5256073710/articles/dental-economics/volume-100/issue-4/columns/great-innovations.html.To comment on this product, go to community.pennwelldentalgroup.com/.