Data Bite: What expert advisors do dentists rely on?
Results from the 2015 Dental Economics / Levin Group Annual Practice Survey show accountants are on speed dial for dentists. See who else made the list here.
Jan 8th, 2016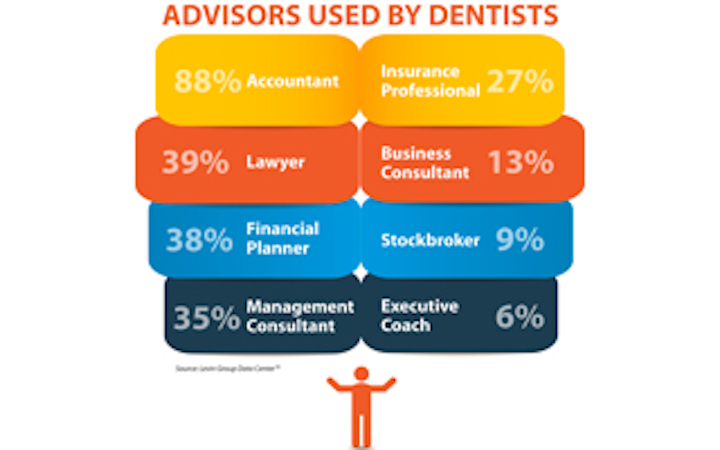 Editor's note: This article first appeared in the Apex360 e-newsletter. Receive your free subscription here.
In the 2015 Dental Economics / Levin Group Annual Practice Survey, we asked dentists about where they turned for expert advice. Their answers are shown in the chart below.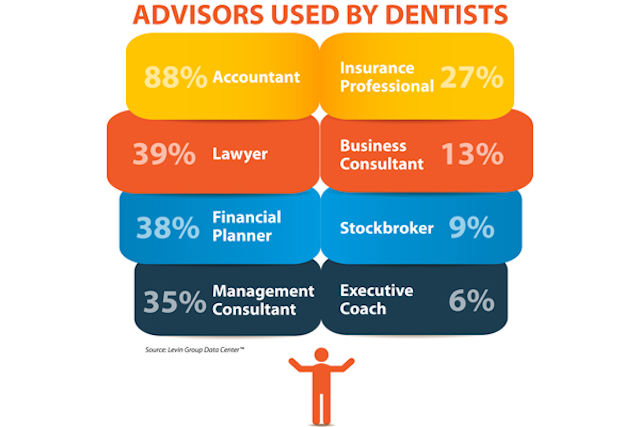 Accountants will be pleased to see that they get the call far more often than other types of advisors, at 88% compared with 39% for the next in rank, lawyers. These numbers were not surprising, because most small businesses, including dental offices, need to be sure the financial and legal aspects of their operations are properly handled.
More interesting—and I believe a reflection of the market challenges many dentists now face—are the numbers in some of the other categories. A substantial number of survey respondents (38%) said they use a financial planner. Given that a high level of income no longer comes automatically, as it did a decade ago, doctors need to begin thinking strategically about their personal wealth. They're discovering that financial planners can help them enormously.
The reliance on management consultants (35%) or business consultants (13%) leads me to believe that more and more dentists recognize that they must begin running their practices as real-world businesses. What they didn't learn in dental school, they now seek from experts who offer their services on a consulting basis.
To learn more about applying proven, real-world business principles in your practice, download Dr. Levin's free whitepaper on Practice Performance AnalysisTM.
CATCH UP ON PAST DATA BITES
Dental practices should follow the trend in elective treatment
Longer workweek and later retirement for dentists, new research shows
58% of practices don't use phone scripts
Do you have the necessary business skills?
Dentists anticipate postponing retirement
38% of dentists 'highly or extremely stressed'—analysis and solution from Levin
Why are only 27% of practices asking for referrals?
Practice collections climb to 94.3% in 2014