Top 5 to-dos before closing the purchase of your new dental practice
Dental practice transitions are tricky. To ensure a smooth exchange, here are most important things dentists need to focus on.

Sep 13th, 2016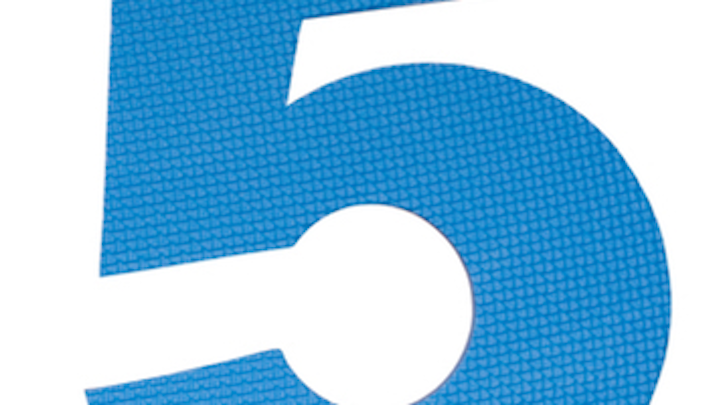 Dental practice transitions are tricky.
To ensure a smooth exchange,
here are most important things
dentists need to focus on.
You've spent months researching locations, evaluating practice opportunities, and applying for financing, and now your dental practice closing is fast approaching. Recent increased banking regulations makes this process more complicated than in years past, with banks requiring mandatory loan monitoring programs for new offices and practice acquisitions, or tying interest rates or fees to loan pre-payment options. Still others require Internal Revenue Service (IRS) Form 4506-T, which is used to retrieve past tax returns, W-2s, and 1099s, and confirms their accuracy, along with proof of articles of incorporation for new entities.
With such a complex process, we often provide long "to-do lists" to safeguard that both buyers and sellers handle their respective closing responsibilities, but these lists can be overwhelming. In order to ensure an orderly transition, here are the five critical steps you need to take to set up your practice for success.
1. Don't cut corners—do due diligence
The main objective of the due diligence process is to determine whether there are issues with the practice that affect its value or would result in any legal or financial liabilities. Among the key "due diligence" items to address before closing are:
• Audit the patient charts, practice management software, fee schedules, and appointment book to gain a clear picture of the number of active patient records, new patients, production and procedure reports, and scheduling for all providers.
• Inspect all equipment, furniture, and clinical supplies. Confirm what is included or excluded from the sale. Is the waiting room flat screen TV staying? Is the equipment in good working order? Are there adequate clinical supplies? Is any of the equipment leased or not being paid off in full at the closing?
2. Discuss how to handle accounts receivable
Request an accounts receivable (A/Rs) aging summary and agree upfront with the seller on how to handle collecting A/Rs post-sale, as they are not generally part of the sales price. Typically, post-sale A/Rs collected on the date of service are credited to the current day's production before older balances to the seller are paid. In contrast, post-sale production collected after the date of the service generally takes a second position behind seller's A/Rs. Finally, insurance payments are typically credited to the buyer's A/Rs for the current treatment.
3. Transfer patients to the purchaser's schedule
Many times, a seller stays on to work as an associate for several months or years as part of the transition, but this can slow the new owner's ability to fill a schedule and bill. Because of this, the buyer and seller should meet with the scheduling coordinator to discuss when and how the new owner should be scheduled to expedite patient transfers.
4. Negotiate purchase and sales agreement key provisions
The sales agreement is your contract with the seller and is vital to practice success. Do not cut corners when reviewing. Instead, engage an industry expert attorney who can negotiate important contract requirements such as:
• Inclusion of seller and buyer representations, warranties, certifications, etc.
• Non-compete and restrictive covenant clauses
• Work-in-progress and retreatment coverage
• Prorated expenses and liabilities
• Tax allocation of the practice purchase price, intangible versus tangible assets
5. Confirm financing terms
A specialized health-care lender can offer expert guidance and should provide a comprehensive loan checklist that outlines the "conditions of lending" so you can avoid delays in closing. Several of these items require planning and coordination with insurance companies, lawyers, and more, so prioritize these tasks to help expedite your loan funding:
• File articles of incorporation for the entity purchasing the practice.
• Apply for or assign all insurance policies (life, disability, property, general liability, malpractice, etc.).
• Review the purchase and sales agreement with your banker to ensure the contract includes essential provisions that protect the purchaser's and bank's interests.
• Supply the office lease and addendums to confirm that the lease and loan terms match.
The purchase and sale of a practice is a complicated transaction that requires a great deal of preparation. Taking a focused approach to closing allows you to make an informed purchase and set the foundation for a successful, long-term investment.
---
Dan Croft is Head of Healthcare Practice Solutions Group, TD Bank, overseeing the bank's practice finance segment, which specializes in working with dentists, optometrists, veterinarians, and physicians. He has 20 years' experience working with medical, pharmaceutical, and CPA businesses. Croft holds a bachelor's degree from the College of the Holy Cross. He is based in Cherry Hill, New Jersey.
MORE FROM CROFT:
4 things you need to know when starting your dental practice
4 tips to maximize your dental practice appraisal and finance the sale
Editor's note: Find the latest practice transitions articles from DentistryIQhere.
---
For the most current dental headlines, click here.

---