For more dentists, these 2 challenges stand out
More dentists are expressing concern over production levels and retirement age. Dr. Levin explains why.

Oct 3rd, 2016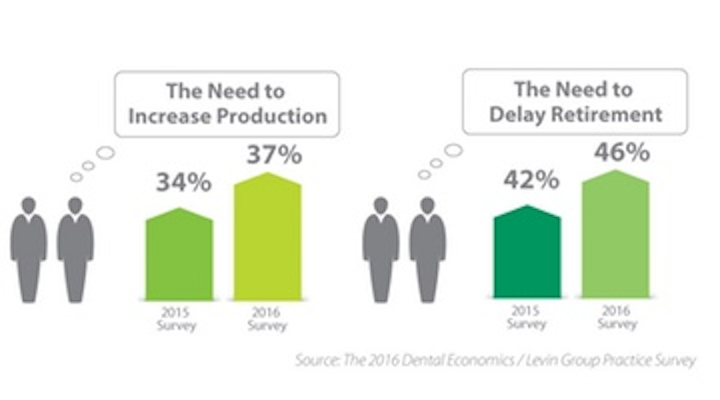 More dentists are expressing concern over production levels and retirement age. Dr. Levin explains why.
In this year's Dental Economics-Levin Group Annual Practice Survey, a greater number of dentists expressed concern about the main barometer of practice success—production—and about the ultimate result of that success—when they get to retire.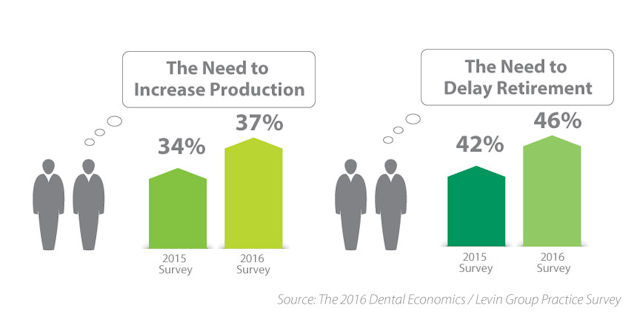 The numbers suggest that more dentists are seeing and acknowledging the consequences of shifts in the market for dental services. Although it's unfortunate that these doctors are feeling such financial pressure, it may have a positive effect in the end if it motivates them to implement corrective measures.
In separate studies, the Levin Group Data Center has ascertained that, with the right guidance, the typical dental practice can increase production by 30% to 50% within three years. With this considerable upside potential, many practices should be able to meet the need for increasing production while avoiding the need to delay retirement.
---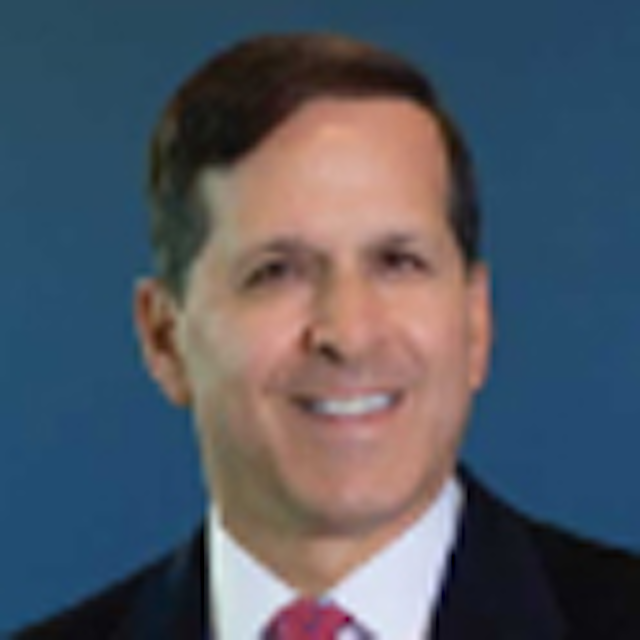 Roger P. Levin, DDS, is the founder and CEO of Levin Group Inc., a leading dental consulting firm. A nationally recognized speaker, Dr. Levin presents practice management seminars throughout the country.
Author's note: Need a speaker for your next event? Arrange for Dr. Levin to present a seminar to your study club or association. A leading expert in practice management and marketing, he's also one of the most dynamic speakers in dentistry. For details, contact our Seminar Events Manager Rebecca Luwisher at rluwisher@levingroup.com or (443) 471-3202.
---
Editor's note: This article first appeared in the Apex360 e-newsletter. Apex360 is a DentistryIQ partner publication for dental practitioners and members of the dental industry. Its goal is to provide timely dental information and present it in meaningful context, empowering those in the dental space to make better business decisions. Subscribe to the Apex360 e-newsletter here.
---
CATCH UP ON PAST DATA BITES
Dentists' emerging trend: Refer less, do more
Here's the national average for case acceptance
The 2 biggest obstacles to practice success
The 4 best things about being a dentist in 2015 (according to dentists)
What expert advisors do dentists rely on?

---
For the most current dental headlines, click here.

---