A house divided
If your house is divided—that is, if you're working too much, making too little, and attracting the wrong kind of patients—it's time to reassess your approach to marketing.
Oct 3rd, 2016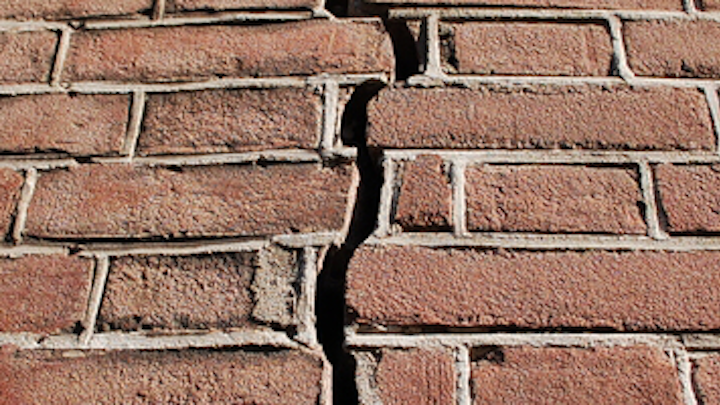 If your house is divided—that is, if you're working too much, making too little, and attracting the wrong kind of patients—it's time to reassess your approach to marketing.
You probably recognized the inspiration for the title of this article: "A house divided against itself cannot stand." This timeless saying holds true for your dental practice when you try to be all things to all patients and your marketing reflects that.
There's nothing inherently wrong with being a general practitioner. You treat a variety of dental issues and have a varied patient base. But here's the issue: There are a lot of general practitioners, and in the minds of prospective dental patients, they're all the same.
Let's all be different, same as me
Today, dentists are assumed to be competent. With that as a starting point, why should a prospect choose your practice over anyone else's?
Do you offer "gentle dentistry" and a variety of sedation options for the nervous or fearful? So do the other dentists in your area.
Do you have a convenient location and convenient hours? Those are a plus, but you're not the only one in your area to advertise those benefits.
Do you offer coupons, limited-time specials, and financing options? Welcome to the club; there are a lot of members.
Without giving your prospects good reasons to choose you over your competitors, you're left trying to get your share of an average "pie." That pie is made up of one-and-dones, price shoppers, and drill-and-fills, for the most part. You can make some money on those, but you'll work yourself half to death in the process.
How many hours a week are you working now? 36? 40? More? How's that working out for you? Are you truly enjoying what you do, or do you feel like you're stuck on a never-ending treadmill? And just as important, what's left of you at the end of each week for your family and friends?
If you're working too much and making too little, and there's not enough of you left at the end of the week, it's time to change your "shotgun" approach to marketing. With various percentages of your marketing budget attracting the wrong kinds of patients—those who won't help you increase revenues and grow your practice—your house is divided.
Boost your average case value
Let's say that your average case value is $1,500. That average is made up of a large number of cases that are below (in some cases, far below) average, some that are close to the average, and a relative few that are considerably above average. That ratio is the reason you're working too hard and not getting enough in return.
If you dig through your billings, you can accurately determine which types of cases bring you the most revenue. Those might be implant cases, full-mouth reconstructions, orthodontia, or something else. What would it do to your average case value if you were to increase the number of those cases by 50%? Whatever number you arrive at, know that you could work less and make more.
You might be thinking, "Sure, no problem. Just get half as many bigger cases. Piece of cake." Your skepticism is understandable. But it can be done. My company, SmartBox Web Marketing, is proving that with more than 550 dentists on three continents.
Market to the prospects you want
You can attract the kinds of cases you want and need by focusing the lion's share of your marketing on those prospects. Then, you convince them to choose you over your competition by establishing yourself as the trusted dental expert to solve their problems. Becoming the trusted dental expert is what makes you stand out from your competitors.
There's a significant percentage of prospects out there with the discretionary income to pay more for a dentist they trust. When you attract a greater share of those patients, you're set to step off the dental treadmill.
You won't accomplish that through traditional advertising alone, though. You need a carefully thought-out system that includes a strong online presence, focused social media marketing, a way to stay in front of your prospects until they're ready to choose you, and some traditional advertising. Your marketing has to work to build a "virtual" relationship with your prospects.
Be where your prospects are looking
These days, the decision to choose a dentist most often begins with one or more online searches, and Google is by far the dominant search engine.
The online environment is the ideal place for you to begin to build a relationship with your prospects. Your website, your blog, your Facebook and other social media pages, free white papers on various conditions, testimonial videos, and other marketing vehicles should work together to convey a single message: Here's why you should choose me as your trusted dentist.
According to Google, buyers consult 10.4 sources of information on average before purchasing. (1) You need to be the dominant source of information for your prospects. Again, you can't accomplish that through advertising alone.
You need a patient attraction system that works constantly to make you the attractive choice to be your desired patients' dental expert. You won't just get more patients; you'll get better patients, more money, and more free time.
Brass tacks
Setting up a system to attract the desired patients is something that almost any dentist can do. You just have to be willing to put in the time and effort and to acquire the necessary knowledge and skills that have nothing to do with dentistry. There's a wealth of information on doing exactly that at smartboxwebmarketing.com.
However, that may not be the best use of your time. Dentists make money by treating patients, not by doing their own marketing. Everyone's financial circumstances are different, but consider how easily you could afford a competent, systems-oriented dental marketing firm with just two additional, big cases each month.
Market to the cases you want and need, have a dental marketing firm set up a system to attract those prospects, and focus on providing superior outcomes and a marvelous patient experience. Your house will no longer be divided. It will not only stand—it will grow.
MORE READING:
Dental practice marketing: 5 tips for local SEO
Do you make these 4 marketing mistakes?
---
Editor's note: This article first appeared in the Apex360 e-newsletter. Apex360 is a DentistryIQ partner publication for dental practitioners and members of the dental industry. Its goal is to provide timely dental information and present it in meaningful context, empowering those in the dental space to make better business decisions. Subscribe to the Apex360 e-newsletter here.
---
Reference
1. The zero moment of truth macro study. Think with Google. https://www.thinkwithgoogle.com/research-studies/the-zero-moment-of-truth-macro-study.html. Published April 2011.
Colin Receveur, a nationally recognized dental marketing expert and speaker, is the author of a number of bestselling books on Internet marketing. His company, SmartBox Web Marketing, helps more than 550 dentists on three continents get more patients, more profits, and more freedom. Reach him at colin@smartboxwebmarketing.com.
---
For the most current dental headlines, click here.

---