EPA's new rules for amalgam waste will go forward, reducing dentists' disposal of mercury into water supply
The EPA rule, which was first issued in December 2016, was rescinded on January 30, 2017, following an executive order by President Trump to suspend regulations that had been issued but not published in the Federal Register.
Jun 26th, 2017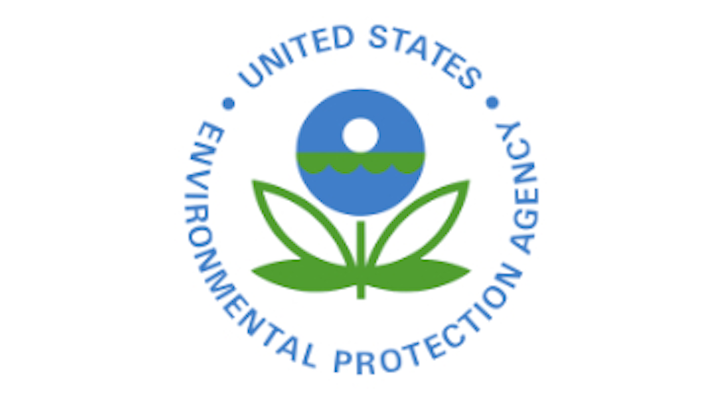 Updated regulations will reduce dental practices' annual disposals of mercury into sewers by 5.1 tons
---
The Environmental Protection Agency (EPA) has reissued a final rule governing dentists' disposal of amalgam into wastewater. The rule was first issued by the EPA on December 15, 2016, but was rescinded on January 30, 2017, following an executive order by President Trump.
The EPA rule, "Effluent Limitations Guidelines and Standards for Dental Category," or commonly referred to as the "Dental Rule," was republished in the Federal Register on June 14, 2017. It will go into effect on July 14, 2017, although most dental offices are not required to comply with the new rule until July 14, 2020.
The EPA regulations are expected to significantly reduce the amount of mercury—a potent neurotoxin—that is discharged into sewers. The rule states, "[The] EPA expects compliance with this final rule will annually reduce the discharge of mercury by 5.1 tons as well as 5.3 tons of other metals found in waste dental amalgam to POTWs." POTWs, or publicly owned treatment works, are municipal sewage treatment plants.
The reissuing of the EPA rule spurred commentary from both inside and outside the dental industry:
NRDC
The EPA brings back mercury pollution rule after NRDC sues (NRDC, June 9, 2017)
The National Resource Defense Council (NRDC) sued the EPA in February, claiming that the recension of the rule was illegal.
American Dental Association

EPA reinstates final rule on amalgam separators (ADA News, June 12, 2017)
The American Dental Association (ADA) worked in collaboration with the EPA on the final rule. Highlights of the rule, along with comments from ADA president Gary L. Roberts, may be found here.
Greenwire
EPA reissues Obama's dental office mercury rule (Greenwire, via E&E news, June 16, 2017)
A summary of the events leading up to the reissuing of the final rule.
Bloomberg
New EPA rule not compliant with Trump regulatory order (Bloomberg, June 19, 2017)
The executive order that led to the recension of the rule requires that for every regulation issued, two regulations must be eliminated. However, this has not happened to date. Cheryl Bolen provides analysis.
Dental industry

EPA publishes the amalgam separator "Dental Rule" (Solmetex, June 14, 2017; PDF)
California Dental Association endorses PureLife Dental as amalgam separator for CDA dentists (PRWeb, June 26, 2017)
Manufacturers of amalgam separators jumped to make sales following the EPA's reissuing of the final rule.
---
Zachary Kulsrud is senior editor of PennWell's dental group. He serves as chief editor of Apex360 and managing editor of Dental Economics, and oversees the editorial team of DentistryIQ and Perio-Implant Advisory. His background includes work in advertising and broadcast production.
Additional articles:
15,000 patients a day: Exclusive interview with Bob Fontana, CEO of Aspen Dental Management Inc.
Dental school disruption 101: The story of CRET
The making of master craftsmen: Inside the groundbreaking Hu-Friedy apprenticeship program
---
Editor's note: This article first appeared in the Apex360 e-newsletter. Apex360 is a DentistryIQ partner publication for dental practitioners and members of the dental industry. Its goal is to provide timely dental information and present it in meaningful context, empowering those in the dental space to make better business decisions. Subscribe to the Apex360 e-newsletter here.
---
For the most current dental headlines, click here.
---