Here's the current net production per hour dollar amount for dentists—and where the trend is headed
Year-over-year, hourly net production for dentists made a small bump. But as recent trends indicate, there's more to the story. In this article, Kevin Henry looks at the most updated data from Sikka Software and provides analysis from dental consultant Jan Keller.
Apr 19th, 2017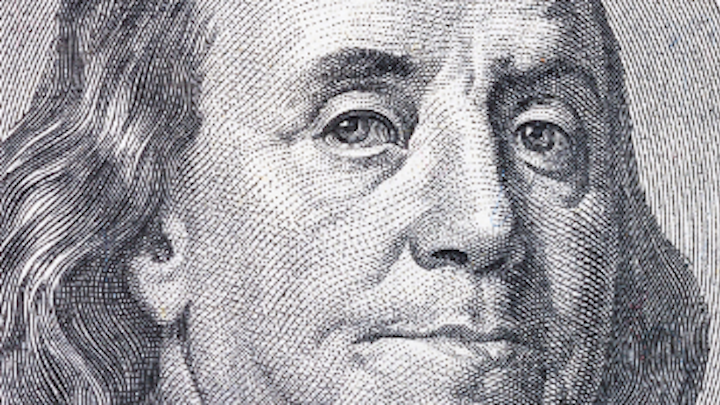 Data collected by Sikka Software indicates a small production bump year-over-year

One of the most important numbers for any dental practice to know is exactly how much the dentist is producing on a daily basis. When you consider that the dental practice is a business and the dentist is the highest-paid employee of that business, it's important that the dentist is producing at a high level.
Using data from more than 12,500 dental practices compiled by Sikka Software, we have a good indication of how a dentist's production in the average dental practice is looking. We've taken the average over the last seven years and put the numbers below.
---
Figure 1: Dentist net production per hour, 2010–2016
2010 – $251.31
2011 – $233.43
2012 – $191.35
2013 – $191.66
2014 – $195.04
2015 – $205.57
2016 – $216.24
---
If you're interested in seeing hygiene net production per hour, check out this link to our article that appeared in a recent RDH eVillage.
Of note: both dentist net production and hygiene net production took a massive hit in 2012. Neither have recovered to their levels of 2010.
So what does that mean for you? It means business today is different than it was at the start of this decade. Cash-to-insurance ratio as a method of payment is at an all-time low right now. Your patients are looking to see what is covered by insurance and hesitant to do more than what is covered out of pocket. That means it's a great time to understand exactly how payment options like the ones provided by CareCredit and other financing companies work.
How can you keep your production at a high level? It's a critical time for dentists to take a look at their annual budget, says noted practice management consultant Jan Keller.
"When preparing the annual budget each year, knowing the total office production is important in forecasting what both hygiene production and doctor production needs to be for the upcoming year in order to meet our budget and have a profit," Keller says. "Have a plan in place as to how you will meet your production goals, then know each quarter the goal may increase."
Keller also believes having a strategic plan is critical for today's dental practice.
"You have to have a plan in place to monitor this information," she said. "You need to be asking questions like, 'Where are we spending our money each month?' 'What can we modify or change if necessary?' 'What adjustments do we need to make in our spending to keep costs in line or what specific things can we improve upon to increase our production?'"
Keller also believes it will take a team effort to ensure production stays high at your practice.
"So many times, hygienists are performing more than a prophylaxis but are afraid to discuss the periodontal involvement because of the financial aspect." Keller said. "The entire team needs to be comfortable not only with the fees of the practice but also in charging for the treatment they are delivering. Having team meetings to work on diagnosis and presentation skills in each department is so important to keep the production numbers high."
Author's note: Want to learn more about what Sikka Software can do for your practice? Practice Mobilizer is the free app that lets you send HIPAA-compliant video messages, track patient arrival times, provides zip code specific fee data and more. Click here.
---
An advocate of today's dental assistant, Kevin Henry speaks to dental audiences across the nation on topics that empower dental assistants, helping them recognize the leadership role they hold in the practice. He is the cofounder of IgniteDA.net, a community designed to enlighten, empower, and educate dental assistants.
---
For the most current dental headlines, click here.

---