How one dentist built a successful referral-based practice in a competitive market: An interview with Dr. Anoosh Afifi
Dr. Anoosh Afifi talks with Adam Smith about how he's run a successful referral-based dental practice in Seattle, Washington, over the past 30 years. Dr. Afifi also discusses changes in dental marketing and offers advice for new dentists.
Mar 26th, 2018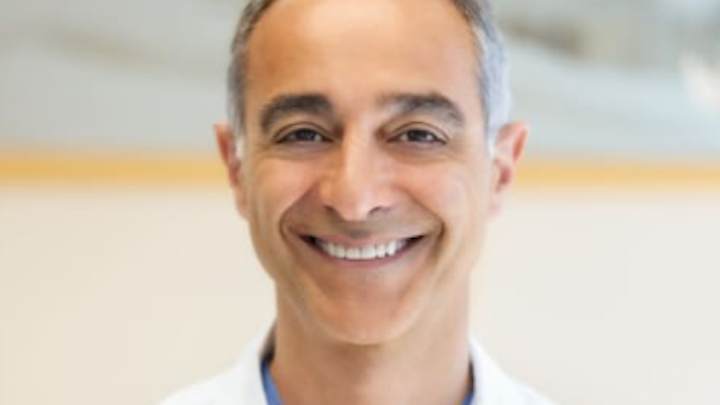 I recently had the opportunity to pick the brain of a dentist in a fairly unique situation. Anoosh Afifi, DDS, MS, has owned his private fee-for-service practice, Anoosh Afifi MS, DDS, Comprehensive Dentistry, in Seattle, Washington, for the last 30 years. When someone has been successfully attracting new patients to a fee-for-service practice in a saturated market, I listen. So, without carrying on any further, let's jump right to the interview.
---
Interview with Anoosh Afifi, DDS, MS
SMITH: Before we get to your practice, could you give us some quick background about yourself?
DR. AFIFI: I went to dental school at Northwestern University. I finished my studies there in 1985 and have been practicing dentistry ever since. I live, and practice dentistry in Seattle. I am married and have two beautiful daughters who are my pride and joy. I really enjoy playing soccer, cycling, cooking and watching movies on the big screen.
SMITH: Sounds like you enjoy life—that's awesome! Now, can you give us some info about your practice so we know where you're coming from?
DR. AFIFI: Sure! I have owned my private, fee-for-service practice in Seattle for more than 30 years. There have definitely been ups and downs along the way, but as a whole, I am really happy about what life has brought me in regards to dentistry and my practice.
SMITH: I have worked with practices in Seattle in the past, and from what I understand, it is a saturated market. Have you found that to be the case?
DR. AFIFI: Yes, that is definitely the case now. I have been practicing in Seattle long enough to have seen the evolution to what it is now, and it is definitely competitive.
SMITH: That's good to know, so we will pay extra attention to the things that are working for you. You have a unique perspective having practiced in the same location for so long. What notable changes have seen in your 30-plus years as a dentist?
DR. AFIFI: The most notable changes that I have seen have come in the form of marketing. It has gone from being looked down upon in the early days, to being being done through primarily print marketing, to marketing being done online for the most part now. It has been an interesting transition to see.
Another notable change has been digital dentistry. Everything is digital now, and it definitely was not when I opened my practice.
SMITH: What have you done to attract new patients to your practice?
DR. AFIFI: We have had two consistent avenues of new patient flow throughout the years. The most consistent has been internal referrals. The second most consistent has been 1-800-Dentist.
SMITH: Interesting! I have done a lot of these interviews, and this is the first time I have had someone mention 1-800-Dentist. Can you tell me more about that?
DR. AFIFI: I have been using 1-800-Dentist for 25 years. Up until five years ago, it consistently provided 10-15 new patients per month. That has dwindled a bit in the last five years since the business model changed a little bit to focus more online, but it still brings a few patients per month.
SMITH: So if that is dwindling a bit, are you doing anything to try to supplement your new patient numbers?
DR. AFIFI: Of course! I have been working over the past several years to improve my online presence, but since Seattle is a difficult market, I have not seen a whole lot of return on that thus far. I have recently started with a new company with a great track record. Since things have shifted so much in that direction, I know that I can't ignore it. While I have not been extremely successful with this in the past, I am optimistic that we can really get that to be a good source of new patients in the future.
SMITH: OK, so tell me about internal referrals, since that is obviously the most consistent factor.
DR. AFIFI: I feel like I have a bit of an advantage here, since I am not in-network with insurances. This allows me and my staff to spend some extra time taking exceptional care of our patients. We really do go above and beyond in that aspect, and in return, our patients are naturally sending in friends and family.
SMITH: So people are just sending their friends in without you asking?
DR. AFIFI: Yes, we will mention it occasionally, but for the most part, it is unsolicited.
SMITH: Do you think this is achievable in practices that are accepting insurance?
DR. AFIFI: Yes, I definitely think it can be done. The practice might need to focus more heavily on systematizing things because their profit margins are going to be lower. That being said, they can probably convert more of the calls they receive because they are in-network with the insurance providers.
SMITH: Dr. Afifi, give us a few things that you have implemented to get to a point where people are naturally referring people to you.
DR. AFIFI: First and foremost, invest in amazing staff members. You will not be able to do what we have done unless you have an awesome team, no matter how awesome you are as a dentist.
Second, try to give patients something to talk about with their friends. Little added benefits can be an easy conversation starter for people when dentistry is involved. For example, if I give my patients a pillow and they get to watch a movie that they like while we are working on them, that will be more of a conversation starter than, "My dentist is nice." Does that make sense?
SMITH: That definitely makes sense. I have one more question before we wrap up. What advice would you give someone who is just starting out?
DR. AFIFI: Use the dental community as a resource. Ask around, research, and find the best options for markets and practices similar to yours. Those strategies will be the most likely to work for your practice.
Editor's note: This interview has been edited for length and clarity.
---
Adam Smithis co-owner of Oxford Dental Care. He has personally consulted with more than 70 dental practices across the United States and Canada. Smith worked as a consultant and a data analyst with Dental Intel, where he fell in love with the statistics and business aspect of dentistry. He has a background in online marketing and website development, and works with select practices on their marketing on a referral basis only. He also runs a dental marketing Facebook group where he provides tips to dentists to improve their online marketing. He can be reached at adam@dentalseoagency.com.
Additional articles by Adam Smith
Using internal marketing to create an ideal patient base: An interview with Dr. Christopher Baer
One dentist's creative new-patient solution since 1989: An interview with Dr. Timothy Elloway
Tooth jewelry, celebrity patients, and social media: An interview with Dr. Bobbi Peterson
There's a hole in your hygiene: How reappointment rates dramatically affect dental practice growth
---
Editor's note: This article first appeared in the Apex360 e-newsletter. Apex360 is a DentistryIQ partner publication for dental practitioners and members of the dental industry. Its goal is to provide timely dental information and present it in meaningful context, empowering those in the dental space to make better business decisions.
Subscribe to the Apex360 e-newsletter here.
Dental news and press releases may be sent to Apex360 editors at dentalpress@pennwell.com.
---
For the most current dental headlines, visit the DentistryIQ home page.

---