Dental Economics adds Dr. Howard S. Glazer to editorial team
Dr. Glazer will author a bimonthly column entitled, I Have It—You Want It! The column will share Dr. Glazer's insight on new and established dental products.
Jun 19th, 2018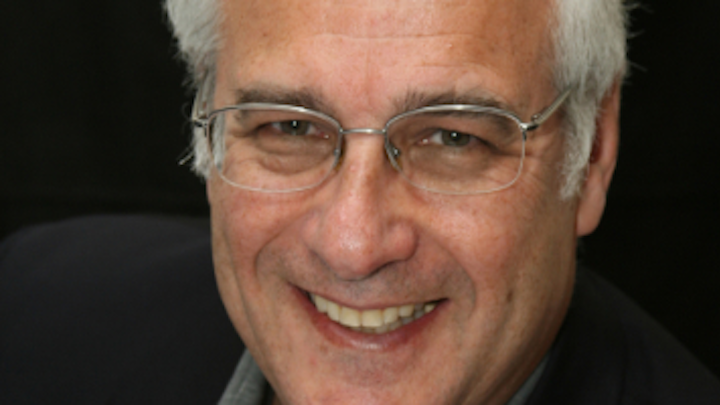 Dental Economics(DE) is pleased to announce the addition of Dr. Howard S. Glazer to its editorial team. As part of his affiliation, Dr. Glazer will author a bimonthly column for DEentitled, I Have It—You Want It! The column will share Dr. Glazer's insight on new and established dental products. Dr. Glazer will provide clinical tips for products and ways to shorten the learning curve for integrating products into daily practice. In addition, Dr. Glazer will contribute to DE's coverage of the dental industry at association meetings and trade shows.
Howard S. Glazer, DDS, FAGD, FACD, FICD, FASDA, FAAFS
"Dr. Glazer has an incredible reputation in the dental community," saysDEChief Editor Chris Salierno. "Our peers adore his own brand of straight talk about dental materials and products. We are greatful to have him aboard our editorial team."
Dr. Glazer is a key opinion leader in dental products and maintains a general practice in Fort Lee, New Jersey. He is a fellow and past president of the Academy of General Dentistry (AGD). He lectures frequently on the subjects of dental materials, cosmetic dentistry, forensic dentistry, and patient management. Dr. Glazer is well known for his former column with the AGD, What's Hot and What's Getting Hotter, which he authored for 14 years.
"The world of dentistry as it relates to materials is ever changing, and doing so at a rapid pace," says Dr. Glazer. "Many materials we have today were not around five years ago, and many of these will be replaced in the next five years. My assessment when evaluating new products, materials, and equipment will be based on what is faster, easier, and better—not only for me the practitioner, but more importantly, for the patient, who is the ultimate end user."
Over its 104-year history, dentists have turned toDEfor essential practice management information and updates on dental products and equipment. Today, dentists find themselves challenged to meet the business needs of their practices as the dental industry evolves alongside changing health care models and clinical specialties. Dr. Glazer's column will augment DE's science and technology coverage, which includes its popular Pearls for Your Practice column by Joshua Austin, DDS; Ask Dr. Christensen column by Gordon Christnesen, DDS, MSD, PHd; and various clinical case studies.
Editor's note: Dr. Glazers April DEcolumn may be foundhere.
AboutDental Economics
Dental Economics (DE) is a leading print and online business journal for dentists, reaching over 103,000 print and digital subscribers. Its history goes back 107 years when it was first published under the name Oral Hygiene. The name was changed to Dental Economics in 1967, reflecting the magazine's primary focus on the business of dentistry. Today, the magazine educates dental professionals in the areas of practice management; the economics of new technologies, products, materials, and procedures; expert financial advice; and personal enrichment. To subscribe or access the DE archives, visit dentaleconomics.com. DE is a member of the Dentistry Network, which includes DentistryIQ, RDH magazine, Apex360, and Perio-Implant Advisory.