Dental distribution and supply trends: Interview with Darby Dental Supply VP of Sales Scott Walsh
We checked in with Darby Dental Supply's VP of Sales Scott Walsh to see how business was going following Darby's acquistion of the SmartPractice dental supply division earlier this year.
Jul 30th, 2018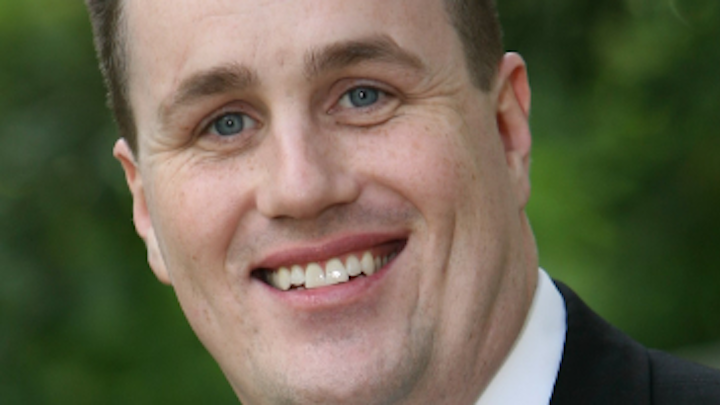 Depending on who you talk to, the dental distribution industry is either ripe for growth or going down the tubes. Perhaps that's why Darby Dental Supply's acquisition of the SmartPractice Dental Supply Division earlier this year caught our attention. With the acquisition, Darby doubled its West Coast footprint and reaffirmed that it was in the dental distribution game to stay. Darby also recently completed an expansion of its Chandler, Arizona, office to accommodate the new business growth.
We checked in with Darby VP of Sales Scott Walsh to see how business was going following the acquisition. We also asked Walsh about trends in the dental supply business and the changing expectations of the company's customer base. Here's what he had to say.
---
Interview with Scott Walsh, VP of sales, Darby Dental Supply
APEX: Earlier this year, Darby recently completed its acquisition of the SmartPractice Dental Supply Division. Tell us a little more about that. Why was this an attractive move?
WALSH: Darby acquired the SmartPractice Dental Supply Division in May. With this acquisition, we added the SmartPractice sales, customer service, and management teams to our Chandler, Arizona, office and welcomed SmartPractice Dental Supply customers to the Darby family.

The SmartPractice business was a natural fit for Darby. There are a number of important similarities in our business models. Culturally, we both recognize our customer relationships and our employees as the cornerstones of our businesses. We are proud of our long employee tenure and the loyalty we receive from our customers. From a business perspective, both Darby and SmartPractice account managers work primarily over the phone, and we pride ourselves on being available when it is convenient for our customers—not the other way around.
APEX: What have you been focusing on to complete the acquisition and ensure customers are taken care of?
WALSH: Beyond the data and operational tasks necessary to integrate our companies, we've been primarily focused on doing our best to ensure a seamless journey for SmartPractice customers coming over. From preloading order histories and account information into our databases and onto darby.com, to setting up a dedicated team to field SmartPractice customer questions, our entire focus has been on the customer experience.
APEX: As e-commerce evolves, so too does the dental supply business. From your vantage point, what are the key changes you're seeing in the marketplace that are affecting your business?
WALSH: Here are three that we're seeing: First, convenience is king. As dentists become busier and time is increasingly valuable, our customers need to be able to shop when and how it is convenient for them. This means being available by phone for longer business hours, upgrading darby.com, and creating a mobile app so that Darby is literally in the palm of the customer's hand.
Second, customers want a more consumer-like shopping experience. The standard business-to-business shopping experience is a thing of the past. Today's customers are tech-savvy and accustomed to shopping online in their daily lives, and they want the same optimized experiences at work. We use this to inform every customer touchpoint.
Third, customers are looking for partners who can provide full-service solutions. As owning a dental practice becomes increasingly complex, dentists are looking for suppliers who can also provide equipment service, technical expertise, specialty supplies, and more. At Darby, our growth strategy has been largely informed by this demand. In the last few years, we opened a capital equipment division; partnered with Dental Fix RX to provide equipment service and repair; launched Darby TechForce to provide managed services, installation, integration, HIPAA compliance, and more; brought in an exclusive implant line; and launched a surgical division.
APEX: As you say, Darby has expanded outside the supply vertical. How have these expansions affected relationships with your customers?
WALSH: With our expansion into services and solutions, we have been able to do a deeper dive with our customers to better understand their needs, goals, and business challenges. Knowing our customers' business objectives more holistically is allowing us to become true partners.
APEX: Without giving away any secrets, what does the future hold for Darby?
WALSH: As you just mentioned, Darby has seen enormous growth in the last few years, and we are just getting started. We see the market continuing to push for convenience, expertise, and one-stop shopping. We are driven to continuously look for ways to improve the customer experience and add services and solutions that will help dental practices to work more efficiently.
---
Scott Walsh, vice president of sales at Darby Dental Supply, has been a sales executive and senior manager in the dental industry for more than 20 years. He began at Darby's Spencer Meade division in 1997, where he built a $3-million sales territory with more than 300 active US customers. Moving up through the Darby organization, he served as a sales team lead, assistant sales manager, national sales manager, and director of national sales. Under his leadership, Darby's sales, customer care, and customer relations staff grew from 50 to almost 200. Among his achievements: he spearheaded a retraining of the entire staff under the principles of trust-based selling with a focus on viewing sales from the customer's point of view.
---
MORE DENTAL INDUSTRY INTERVIEWS:
How fee-for-service dentistry is making a comeback: An interview with Dave Monahan of Kleer
Dental distribution and supply trends: An interview with DC Dental's David Charnowitz
How Convergent Dental achieved 2,002% growth in 3 years: Interview with CEO Michael Cataldo
---
Zachary Kulsrudis senior editor of PennWell's dental group. He serves as chief editor of Apex360 and managing editor of Dental Economics, while also managing the editorial group of DentistryIQ and Perio-Implant Advisory. Email him at zacharyk@pennwell.com. Follow him on Twitter at @dental_editor.
---
Editor's note: Dental news and press releases may be sent to Apex360 editors at dentalpress@pennwell.com.
---
---