An innovative solution to achieving greater practice growth through insurance
There is a way for patients to be able to afford regular visits to the dentist and maintaint their oral health, all while helping the dental practice flourish. It's called Quality Dental Plan, and it works!

Mar 31st, 2015
The concept behind providing genuine benefits to both patients and dentists
As the first quarter of 2015 draws to a close, it is an opportune time to reflect on the state of your dental practice. Is your practice where you want it to be, or at least heading in the right direction? Many dentists set practice growth goals for the year, but in today's environment, achieving meaningful practice growth can be easier said than done.

It's certainly no longer business as usual for dentists. Insurance reimbursement rates are falling across the board, up to as much as 20%. Meanwhile, consumer dental spending has steadily declined since 2008. In fact, according to a 2012 report from the American Dental Association, in recent years there has been a substantial increase in the percentage of Americans who cannot afford dental care.
Many dentists need a way to reactivate their dormant patient base and attract more fee-for-service patients, without increasing their reliance on insurance. What dentists need is a bilateral solution, one that is meaningful to patients while establishing a sustainable stream of revenue for the practice.
That's where the idea of the dental savings plan comes in. An in-house dental savings plan helps patients feel like they "belong" in the dental practice. For a simple annual fee that is often more affordable than dental insurance, patients gain access to a year's worth of preventive care, and the membership often unlocks further savings on cosmetic and restorative procedures. Similar to a membership at warehouse retail giant Costco, a dental savings plan helps patients see value in your practice without haggling over prices. It gives patients a compelling reason to visit your practice, and it keeps them coming back to take advantage of all the benefits in your practice.
What are those benefits? First, patients feel they're welcome in the practice whether or not they have dental insurance. Many dentists don't even realize that thanks to our friends in the medical field, prospective patients often worry that without insurance they won't be able to be seen in the practice. Next, with an in-house savings plan, patients come to understand they cannot access the same level of care at the same value at any other practice in the area. Finally, dental savings plans provide patients with peace of mind. They feel at ease knowing their dental needs are covered for the year, and they no longer need to worry about co-pays, deductibles, or maximums.
Once patients see the value in making and keeping their regular appointments, loyalty to the dentist is established, which fosters a bond that's difficult to break. Member patients are not only loyal, they become ambassadors for the practice, happily sharing their positive experiences with their friends and family. This results in more patient referrals to the practice. Case acceptance rates rise as much as 20% because patients are more likely to proceed with treatment knowing that they're "covered." Since patients pay upfront for their annual savings plan fees and all services rendered under the in-house plan, practice revenue often increases by as much as 30%, creating a predictable annual revenue stream.
One such dental savings program is Quality Dental Plan (QDP). Founded by Dan Marut, DMD, QDP has been in business longer than any other in-house savings plan. Dr. Marut created, tested, and refined the QDP concept in his own practice before launching the program nationwide in 2009. While managing his practice, he witnessed firsthand the struggles patients experienced trying to afford basic dental care. Dealing with insurance company hassles took time away from what he was most passionate about – treating patients. He set out to create a viable solution for both his patients and practice, and six years later, QDP is now in hundreds of dental practices across the country.
Ross A. Bennett, DDS, from Cape Girardeau, Missouri, has experienced the benefits of QDP firsthand. Since implementing the program in his practice in 2014, Dr. Bennett has already produced 100 times his initial investment. His patients are now coming in and completing years of previously unscheduled treatment, and they are referring new patients as well.
"We're approaching 300 members in just over one year, while adding more patients each week," said Dr. Bennett. "Needless to say, we're incredibly pleased with our success in leveraging this program to increase production and reduce patients' dependence on insurance."
Dr. Joe Maltsberger is also a witness to the benefits of the dental savings plan at his practice in Oologah, Oklahoma. In his first year as a QDP member, Dr. Maltsberger created a predictable annual revenue stream of $90,000, all while tightening recall intervals and increasing case acceptance rates because patients had prepaid for treatment.
A dentist's passion is to provide care for patients, not focus on the practice's bottom line. Yet in order to be able to continue practicing their craft, dentists must understand how to attract and retain their patient clientele. Now there is finally a proven strategy for attracting more patients and building practice longevity. If your practice growth is stagnant, consider using a dental savings plan to put your practice goals well within reach.
CONSIDER READING: How your dental practice can transition to individual health insurance
Advice for dentists – Negotiating with insurance companies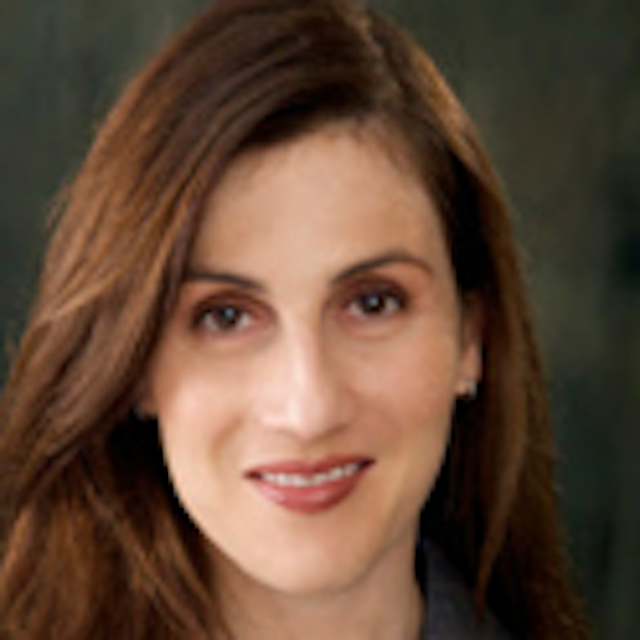 Naomi Cooper is president and founder of Minoa Marketing, and chief marketing consultant for Pride Institute. She is a respected dental marketing strategist, consultant, author, speaker, and industry opinion leader. Naomi teaches Pride's groundbreaking marketing courses, and works with individual dentists to craft and implement customized modern marketing plans. She also consults for leading companies across the dental industry, developing a cohesive marketing approach and creating momentum for marketing efforts aimed at the dental profession and the dental consumer. She can be reached at naomi@minoamarketing.com, and she blogs regularly at minoamarketing.com. Follow her on Twitter (@naomi_cooper) or Like Naomi Cooper – Minoa Marketing on Facebook.