Medicare deadline extended, but dentists need to learn about it now in order to opt in or opt out
So you got an extension from June 1 to January 1 to decide about Medicare, but that doesn't mean you put off this very important decision. It's important for dentists to take advantage of the time to make the right choice for their dental practice.

Jun 2nd, 2015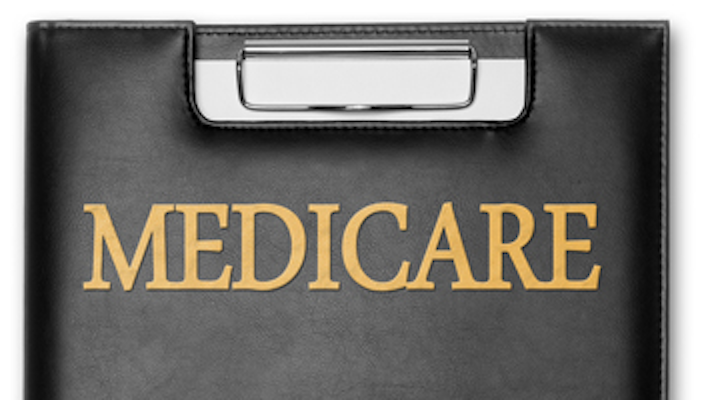 Do you have very many baby boomers as patients? Your answer is probably, "Of course." With 10,000 people turning age 65 every day since 1/1/11 and continuing through 2030, questions about Medicare have become routine. The answers aren't as easy as you might think. Doing nothing about Medicare is a choice and action with major ramifications. Opting out might seem easy, yet it too has many negative ramifications.
The Medicare enrollment deadline was June 1, 2015. CMS recently moved the enforcement date to January 1, 2016. Though it feels like "Whew, I have more time," delaying your decision is not a good idea. Don't wait until the last minute. Making the choice that best fits your practice and completing and filing the paperwork can take several months. Many providers have signed contracts with dental insurance network providers stating they agree to bill Medicare first for services that meet a medical necessity. If you don't make a decision on what to do about Medicare, this will be a mistake for your practice and can result in loss of patients.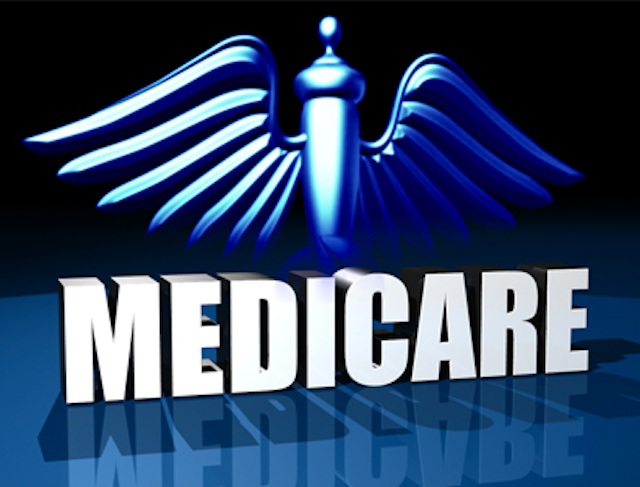 The new normal
Medicare is such a complex subject that figuring it out can feel like swimming in peanut butter. What might seem like the right choice for your practice at the moment may not be what it needs in the near future. The very success that brought you to this point in practice might not be as successful in the future. Why? Our patients are changing, and I don't mean just the baby boomers.
The American Dental Association Health Policy Institute (HPI) research shows dental spending in the US began to slow in 2002, well before the Great Recession, and went flat in 2008. With four full years of post-recession data, it's clear that dental spending is not rebounding and has instead entered a new normal. This is not a good time for complacency or playing ostrich. Evaluating options for Medicare and beyond will create a new definition of dentistry and success.
On the Medicare radar
The Centers for Medicare and Medicaid Services (CMS) redefined the term physician/practitioner: "3044.4 - Definition of Physician/Practitioner. For purposes of this provision, the term 'physician' is limited to doctors of medicine; doctors of osteopathy; doctors of dental surgery or of dental medicine;…." –CMS 2013
As a dentist, you have a National Provider Identification (NPI) number, which means Medicare knows you exist. Potentially thousands of patients will be impacted with the pending Medicare changes. CMS issued a ruling that states if you prescribe medication, perform biopsies that require pathology, or even simply need to refer a patient that is eligible for Medicare to a specialist, you have to make a choice.
RELATED ARTICLES:
Newly-published dentalcodeology eBook explains the complexity of new Medicare rules and their impact on dentistry
Referring/ordering dentists and Medicare

Ramifications of opting out or doing nothing
Doing nothing is a choice. If you have not declared, either by opting out or applying as an approved ordering and referring provider, any prescription written and referrals given by you will not be covered by the beneficiary's Medicare Part D coverage because you are not a recognized provider.
If you opt out you may not bill services to Medicare. You can write prescriptions and Medicare Part D will cover them since you have declared a status with Medicare. Any service you refer out will not be covered since you, the referring provider, are not registered as an ordering or referring provider with Medicare Part B. For any service you perform in your office you must have a signed private contract with the patient Opt-out Private Contract. You must post in your office where patients can see it a notice that you have opted-out of Medicare.
Scenario opt-out: Albert
Albert, a 66-year-old retired factory worker, has high blood pressure and high cholesterol, and has been told he's prediabetic. His physician referred him to the dental office with a chief complaint of malodor. Albert said he wanted to get in as soon as possible because his wife won't sleep with him due to his bad breath and snoring. Albert scheduled an appointment with Dr. Smith's office, and was advised that Dr. Smith opted-out of Medicare at the time he made the appointment, and that all services would be fee-for service. Albert called back shortly after and cancelled his appointment because he found a dentist that is a Medicare recognized provider that is in the network, cecreasing his out-of-pocket expense. Outcome: Dr. Smith lost a patient.
There are variety of other choices with ramifications, and most importantly specific forms. Learn all you can about Medicare today, and do NOT put off this important decision due to an extension date.

Note: This article is an excerpt from the eBook "DentalCodeology: What Every Dentist Needs to Know about Medicare NOW" by Patti DiGangi, Christine Taxin, and Jan Palmer. It has easy-to-follow examples, and it links to forms and scenarios that will help dentists make an informed decision as to what type of Medicare provider they need to be. The DentalCodeology series of books are easy-to-read bite-size books for busy people to help prepare for the electronic health record transition (more than paperless) profitably by taking what can feel overwhelming into achievable steps.