Dentists aim to shake up insurance world with 'disruptor' dental care membership plan
It's well known that many dental offices are moving away from dental insurance. One husband-wife team of dentists has taken this a step further by creating a "disruptor" dental care membership plan.

Nov 9th, 2016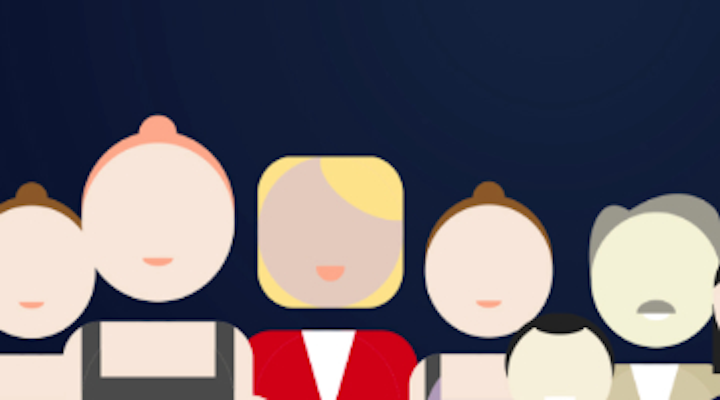 A husband and wife team with a private Manhattan practice, Drs. Jeffrey Rappaport and Michelle Katz, recently launched an alternative to traditional dental insurance called Afora, a premier dental care membership plan that saves patients as much as a third of the cost for a high quality network of dental professionals and care.
Most consumers do not need dental insurance, cofounder Dr. Rappaport stated in a recent op-ed piece he wrote called, "5 ways our network improves on traditional dental insurance." He states that it doesn't make financial sense and people are better off either paying for work as needed, or using a streamlined program such as Afora. It's an especially attractive option for the roughly 50% of Americans without dental insurance, he said. (Ninety percent of dental insurance comes via employers.)

Afora members gain access to a curated network of trusted providers who charge a flat fee for services—from cleanings to implants and everything in between. It's online, so members can find specialists close to them. Drs. Rappaport and Katz are starting in Manhattan but aim to expand citywide, and then throughout the tri-state area.
DenstistryIQ caught up with Dr. Rappaport and asked him a few questions about his and Dr. Katz's plan. One thing they revealed is that the name is a verbal play on "affordable dental care." Here's what else they had to share.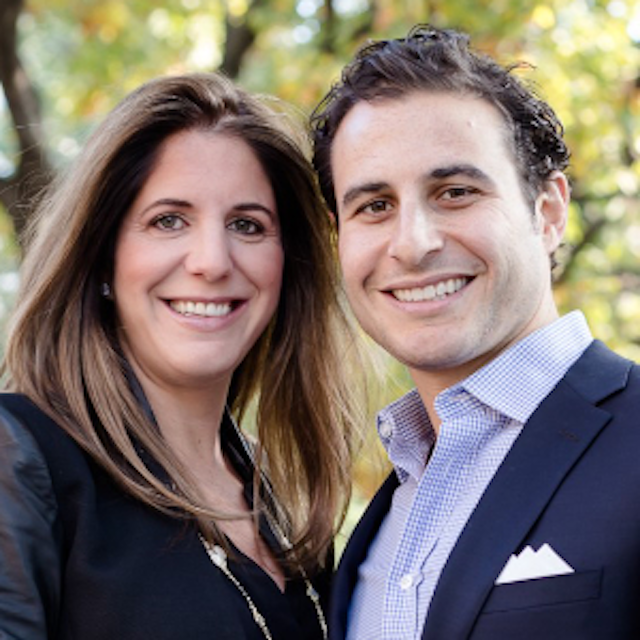 DIQ:How did Afora come about? What led you to believe this type of "disruptor" dental care membership plan is necessary?
Dr. Rappaport: My wife and I started our limited services practice (teeth cleaning, teeth whitening, and orthodontics), Lavaan Dental Spa, in Manhattan about five years ago. Something we noticed about lots of our patients was that they knew next to nothing about their dental insurance. This was kind of alarming to us as dentists, especially when we understand how traditional insurers tend to increase headaches for dentists and patients alike, with more paperwork, rigid coverage restrictions, fees, and so on.
The idea for a network of dentists curated by dentists came about from that situation. We figured we could start building from our professional colleagues, and doctors local to our practice, and that we could recruit members beginning with those who trusted our services as care providers. Just as important, we felt that most people were wasting their time and money by enrolling in dental insurance. We wanted to offer something simpler and more cost-effective for consumers.

DIQ: Why do you think this will work?
Given the opportunity, most people will make a cost-saving choice, which is what Afora offers. Our flat fees cover cleanings, standard exams, and just about everything most people need on an average basis. Also, we take our concept of "dentists you can trust" seriously. Our network is vetted by people who understand dental offices, and we think that's something consumers will appreciate.
DIQ: How is it beneficial to patients and dentists?
Dr. Rappaport: Insurance companies tend to enforce rigid coverage plans that restrict dentists' options when it comes to dealing with patients. Insurance forces doctors to consider factors aside of what is best for the patient—namely, what is covered in the patient's plan. A good example is onlays: this is often the best option for patients who need a procedure somewhere between a filling and a crown, but insurance often won't cover it. So the best dental practice is negated by antiquated insurance models. With Afora, we're working within a system that has less red tape. We allow dentists to implement best practices, which naturally results in higher quality patient care.
RELATED READING:The benefits of in-house membership programs for your dental practice
DIQ: How are you spreading the word about Afora?
Dr. Rappaport: We started spreading the word through our initial patient base at Lavaan. So Afora's first members came from our business, plus word-of-mouth from happy customers telling their friends what a good deal they could get. We also started enlisting dentists we knew we could trust who were local to our neighborhood, and who we heard good things about from folks in the NYC dental community.
Since our official launch this fall, and over the past several months, we have also embarked on publicity and social media/digital strategy campaigns targeting freelancers and other consumer subsets, such as realtors (who are notoriously underinsured), as a means of expanding our member base among receptive populations.
DIQ: What has been the response from dentists and patients?
Dr. Rappaport: They're happy! I think people are sticking around for the same reasons we started Afora—they're dealing with simpler doctor-patient transactions, and they don't feel bound by unnecessary coverage restrictions. Doctors aren't worried about unreliable claims reimbursement from insurance companies, and patients don't have to worry about months-long waiting periods, which are customary with big insurers.
MORE ABOUT DRS. KATZ & RAPPAPORT:How these dental spas keep patients coming back
DIQ: Is this similar to in-house memberships that some dental practices offer?
Dr. Rappaport: Yes, it's similar. For patients, it gives the affordable cost saving and direct relationship, however, our plan does not limit a member to only one practice. For providers, yes it's similar in that patients pay a flat fee for service with no third-party insurance involvement. However, most in-house plans are based off a strict percentage of the normal fee versus our set fee schedule based on specific services.
DIQ: Why expand to only a tri-state area? Why not nationwide?
Dr. Rappaport: Expansion beyond the tri-state area is certainly something that interests us. At this stage it is a long-term plan. To maintain our quality and focus, tri-state network coverage is our first goal.
DIQ: What else do you believe would be of interest to your peers regarding Afora?
Dr. Rappaport: I actually wrote about this recently on Medium. My piece was about how our plan improves the standard insurance business model. Some of the key points for dentists are: they get a simpler, better payment structure; they can deliver treatment options based on best practices, not insurance obligations; they will deal with more reliable claims reimbursement; likewise, they'll deal with less paperwork and better overall cash flow; and patients won't stress over waiting periods when joining.
---
For the most current dental headlines, click here.

---