Obamacare and the dental industry: Part II – A look at the expansion of pediatric dental care
It is unacceptable that some states have completely covered dental care for children, while other states cover next to nothing. Dental professionals need to let their state Representatives know this is not good for the population's health.

Oct 16th, 2014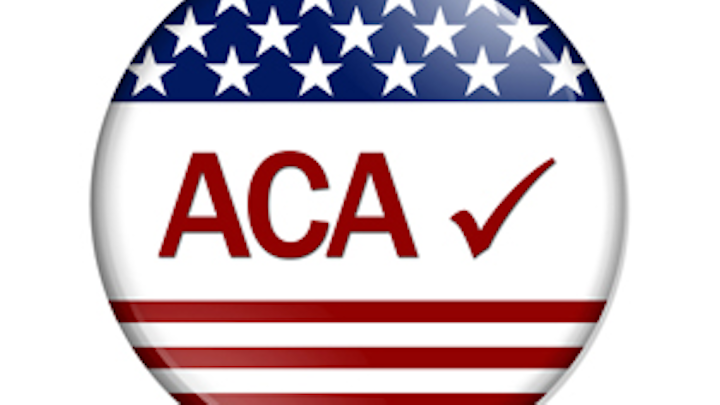 The Patient Protection and Affordable Care Act came into full swing this year. In Part I of this series, we took a brief look at how the dental community has been positively affected by the Affordable Care Act (ACA). In this article, we'll focus on pediatric dentistry.
Currently, adults are not required to have dental coverage. Children and minors under the age of 18 are required by law to have dental insurance. Qualified Health Plans must provide something called Essential Health Benefits. Oral health is included as an Essential Health Benefit for children and minors, but not for adults. This also varies from state to state. Some states choose to include dental benefits in the state health coverage for adults who qualify. Other states chose not to take that route.
One thing is for certain – minors must have some form of dental coverage. According to the American Dental Association, as many as 8.7 million children will be new patients by 2018. As dental professionals, we should all love the term "new patients." This expansion of dental benefits for minors could signal a huge change for pediatric dentists and family dental practices. The change will be a massively positive one.
Most pediatric dentists recommend the first dental visit to take place about six months after the first tooth erupts. Parents who may not have had the opportunity to take their child to the dentist at an early age now have the ability to so. This will begin the habits needed for a lifelong love of the dentist. Oral hygiene instruction will begin early. The application of fluoride early on will help build strong enamel for later in life. Dental phobia can be averted by an early and enjoyable experience at the dental office.
On the surface, this seems wonderful for everyone involved. Children will begin a great relationship with the dentist, while dental practices will benefit from a healthy new patient influx. Sadly, it isn't so black and white.
States have a lot of freedom in determining how children will be covered. In Utah, preventive treatments such cleanings, sealants, and fluoride are the only procedures required to be covered. Parents in Utah may end up paying out of pocket for simple fillings, even if they have an insurance plan. By contrast, in Oregon, children on one of the state health plans can receive a plethora of treatments with little to no cost to their parents.
The Children's Dental Health Project (CDHP) is an independent nonprofit organization committed to spreading information about childhood oral health. The CDHP reports that childhood tooth decay is more prevalent than asthma. The bacteria that cause tooth decay can spread from person to person. Tooth decay is the most common childhood illness. Clearly, this is a serious health concern that isn't as simple as many believe it is.
Why isn't the government taking more steps to get this preventable childhood illness under control? No one can say for sure. There are a lot of unanswered questions when it comes to this nation's oral health and dental coverage from the ACA. Certainly the most disturbing questions are from the lack of mandatory childhood coverage, regardless of what state someone resides in.
In order to make a change, we should send concerns and questions to our local Representatives and State Senate members. Letting our lawmakers know how we, as dental professionals, feel about the lack of mandatory dental coverage for adults could change the face of American oral health in the future. If you live in a state that is lacking in dental coverage for children, let your local Representatives know that this is not a good thing. Healthy habits begin early, and this is imperative for a healthy lifelong relationship with the dentist.
ALSO BY ASHLEY PERO:
When do you say enough is enough – and fire a dental patient?
Anti-fluoride: A frightening trend
Ashley Pero is a dental assistant who lives in Portland, OR. She has most recently been working for Dental Care Today. She enjoys reading, writing, and learning about new things in dentistry.