The ultimate whitening for patient giveaways
Joshua Austin, DDS, FAGD, recommends a whitening product for patient giveaways that's fast, easy-to-use, and relatively inexpensive.

Jan 27th, 2015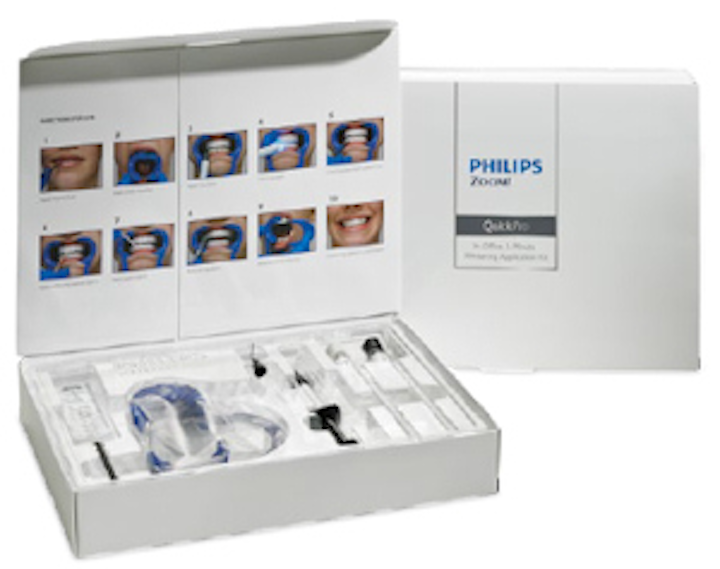 What was once a leading profit center for many dental practices has become a loss leader over the past decade … and we did it to ourselves. I can't open my mailbox or check a daily deals site, such as Groupon, without seeing whitening offers everywhere. "Free whitening for life" is an offer I see all the time. For life?! How can these practices afford that? The answer is usually: by using cheap products and delivery systems that are far from ideal or custom. I've struggled with this myself. I want to "keep up with the Joneses" and have competitive offers, but I also want high quality. Most of the time, those two goals don't jive, but I think I may have found an answer in Philips Zoom QuickPro.
Philips Zoom QuickPro is the ultimate whitening product for patient giveaways. At $35 to $45 per kit (depending on any current deals Philips is offering), the price is low — especially for a brand name that people recognize. I pay around $36 per kit of Opalescence, which I dispense with my custom trays. Philips claims that Zoom QuickPro can achieve, on average, four shades of improvement with only five minutes of chair time. The process seems relatively simple and could easily be delegated to an assistant, especially in practices that already offer Zoom or other in-office whitening procedures.
First, a gingival block out is applied with resin, and the teeth are isolated. A liquid component with hydrogen peroxide is applied to the teeth in a thin coat. A layer of protective varnish is then applied. Once completed, the block out and isolation materials are removed, and the patient is sent home. Instruct the patient to brush and floss thoroughly in 30 minutes to remove the varnish and bleaching material from the teeth. According to Philips, the application can be completed in five minutes and can be done at the end of any dental procedure. Is this the only whitening product your practice should offer? No. No way. But it can fill what might otherwise be a vacant niche in your practice.
Let's suppose you use this as a free whitening promotion for new patients. At an average of $40 per kit, it certainly isn't cheap, but it also won't bankrupt you. And it's easy. After the new patient is done with hygiene and the exam, an assistant spends five minutes applying the Zoom QuickPro. No alginate. No stone models. No lab work. Five minutes and done: You've given the patient a nice incentive to return to your practice, and they've gotten a quality product with a trusted brand name. It's a win-win. You still need a whitening gel kit to be dispensed with your custom trays. You probably still need a more robust, in-office whitening solution, such as Philips Zoom 2 or Opalescence Boost. But now you have a quality option for a marketing promotion or for patients who just want a quick touch-up.
Editor's Note: This article first appeared in Pearls for Your Practice: The Product Navigator.Do you have a question for Dr. Austin? Is there a product you'd like to see him review? Or would you like to submit your own products article or "Pearl"? Tweet to @pearlmail or send an email to pearlmail@pennwell.com.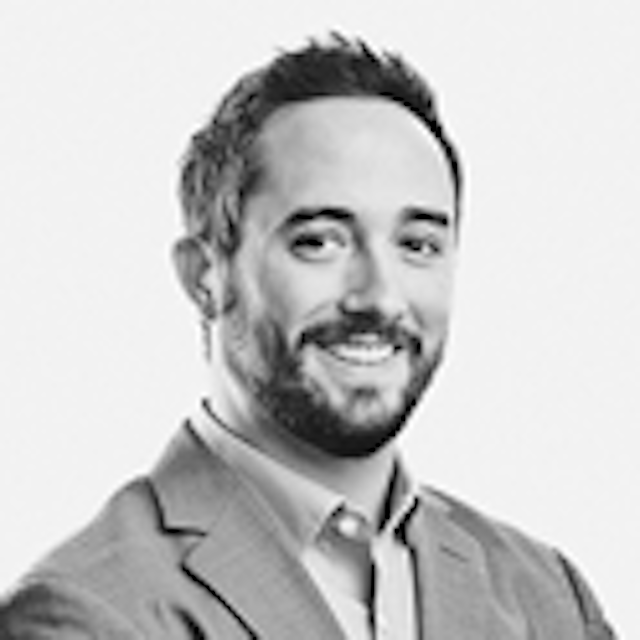 Joshua Austin, DDS, FAGD, is the editorial director for Pearls for Your Practice: The Product Navigator, a new e-newsletter from DentistryIQ.com and Dental Economics. He also writes the "Pearls for Your Practice" column in Dental Economics. After graduating from the University of Texas Health Science Center Dental School, Dr. Austin associated for several years. During October of 2009, he opened a solo general practice in a suburban area of San Antonio, Texas. Dr. Austin is involved in all levels of organized dentistry and can be reached at jaustindds@icloud.com.