How to differentiate your dental practice to survive in the new dental economy
Yes. You have a special dental practice. Everyone else thinks their practices are special too. So what can you do to let people know that it's YOUR dental practice they need to visit because it truly is the best? Here are some helpful tips from Dr. Roger Levin.

May 21st, 2015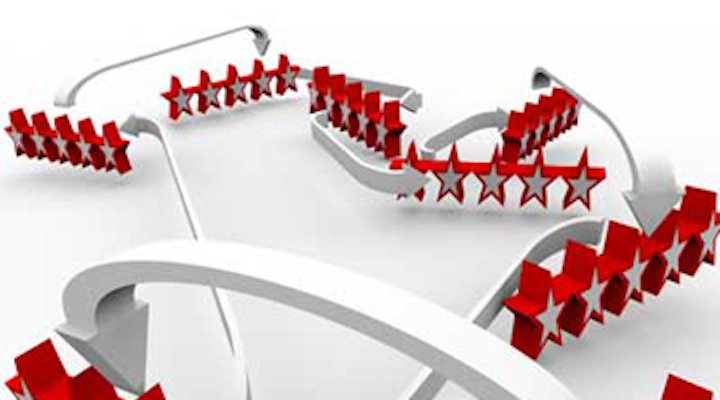 What sets your practice apart from others in your area? What's different about it? Why should people come to you for dental care?
Until you come up with good answers to these questions—and communicate them clearly to your market—you'll lose ground in the new dental economy. Your excellent clinical skills will not set you apart in the minds of prospective patients, who lack the training to make such a judgment. You will need to explore other areas for differentiators that area strong enough to serve as a foundation for your practice marketing.
ALSO BY DR. ROGER LEVIN: The wrong way to start the day

List your competitive advantages
Start with this simple, eye-opening exercise. In 30 seconds, write one sentence that defines what sets your practice apart. I've put many dentists to this test, and most come up with phrases such as "high quality," "we make beautiful smiles" and "patient care is our highest priority"—all of which are too generic to distinguish one practice from countless others.
Begin the process of positioning your practice in the market by writing down all the points that make your practice different from others in a positive way. These can range from the highly professional to the mundane. Some will be worth using, others will not. You can edit the list later. Explore these areas for possibilities:
Your credentials and those of your staff members
Comfortable, attractive reception areas with exceptional amenities
The latest technologies
Easy-to-reach location
Insurance acceptance
Excellent customer service
Comprehensive exams and treatment plans
Wide range of elective services
Ample free parking
Family-friendly
Cheerful and helpful staff
Convenient hours
Great relationships with patients
Range of payment options
Your take time to explain dental problems, treatment, and home care
Make a list of the resulting selling points. Then, without sharing your personal list, repeat this process with your entire team. Explain the purpose, allow them to come up with differentiators, and encourage discussion. You may even want to ask certain patients what they see as your competitive strengths.
ALSO BY DR. ROGER LEVIN:Dentists anticipate postponing retirement

Factor in your vision for the practice
If you have aspirations for the future of your practice, if you envision important changes and improvements occurring within three years, now is the time to get those on the table. Though you can't market what doesn't yet exist, you can begin to reshape the image of the practice as you work to reengineer the underlying reality. For example, if you want to become a cosmetic dentistry specialist, you can start concentrating your marketing efforts on promoting your current and limited range of cosmetic services, gradually adding more under the cosmetic marketing umbrella already established.
Identifying and prioritizing your competitive strengths, both current and emerging¸ will give you the branding messages needed to drive your marketing strategies effectively.
For a clear picture of your practice's strengths and much more, call (888) 973-0000 or click here to schedule a 1-Hour No-Cost Practice Diagnosis, a powerful phone call with a Certified Practice Analyst, to assess and increase practice production, only from Levin Group.