Find patients seeking treatment with geo-targeting product
A fast and effective way to attract new patients in your locale.
Feb 3rd, 2015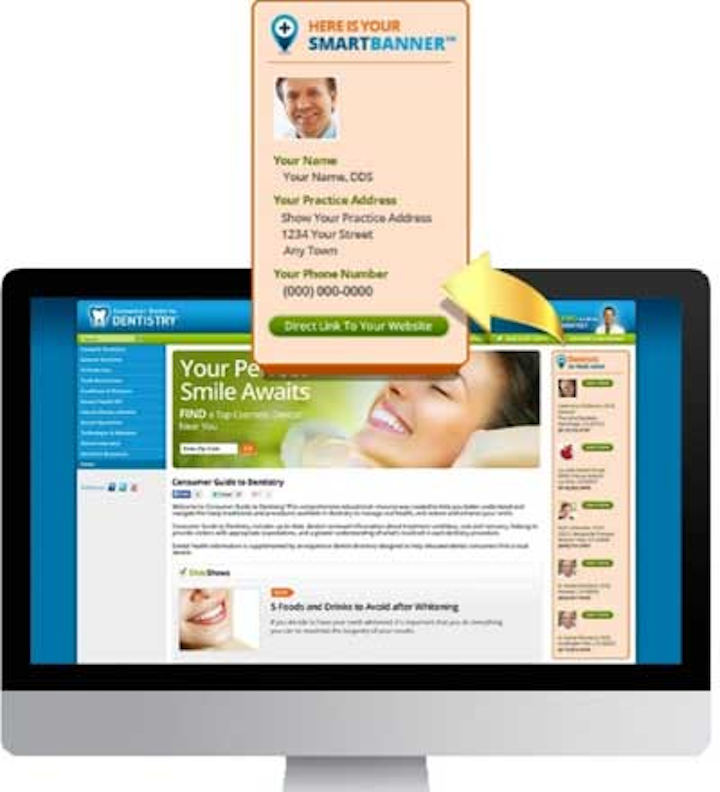 Ceatus Media Group announced the launch of SmartBanner, a new proprietary geo-targeting ad display technology that promotes dentists and dental practices 24/7 to patients actively searching for treatment information and providers in targeted zip codes.
The fastest and most effective way to attract new patients in your locale, SmartBanners feature alongside peer-reviewed dental health content on Consumer Guide to Dentistry, the leading online dentistry resource, attracting more than 3.5 million visitors a year, 90% of who are unique first-time visitors. SmartBanner helps practices build powerful brand recognition, boost website traffic, expand online visibility for targeted dental searches, and ultimately, generate more patient leads.
For a fraction of the cost of PPC advertising, SmartBanner can be tailored to fit any marketing budget. Dentists can create their own custom SmartBanners with zip code exclusivity in a matter of clicks and immediately be seen by thousands of prospective new dental patients.
Learn more at yourdentistryguide.ceatus.net/ or by calling (858) 454-5505.